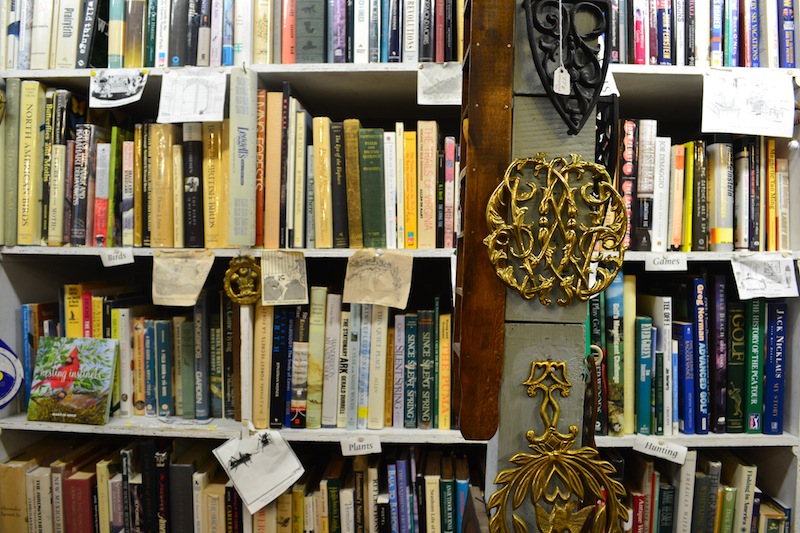 The best smell at the College of William and Mary isn't the cedar trees or the wood fires in Colonial Williamsburg, or even the heady scent of The Grind's coffee. No, the most wonderful and intoxicating smell is the books: books in the Earl Gregg Swem Library, books in dorms, books in professors' offices and books in the local bookstores.
Parallel to the well-traversed path to the Barnes and Nobles student bookstore lies the slightly less traveled, though no less loved, path to Mermaid Books. Finding this hidden treasure may require a bit of a search for new students and residents. The reward, however, is well worth it.
Located next to this year's Best of the 'Burg's best coffee shop, Aromas, in a basement on Prince George Street, Mermaid Books is not too far from campus for a nice mid-morning walk. This bookstore is not the go-to shop if you need something brand new or class required. Instead, Mermaid Books sells the best histories, biographies, stories, poems etc., in lovable old covers. The store has the largest collection of Dover Thrift books in the area and contains more than a few well-bound and slightly antiqued hardbacks that any bibliophile would die for. It has everything— from science fiction to historical fiction. True, it may not have as many volumes as the massive bookstore supermarket the next road over, but it does have more character than any corporate store could manage. You can feel good about shopping at Mermaid Books: not only are you getting a unique find, you're also helping Williamsburg by shopping local.
The smell of aged paper and the excitement of new finds may draw students and townsfolk alike to Mermaid Books, but the customer service is what keeps shoppers coming back. The owner and his small staff never fail to show an interest in your classes and exams, and if you are looking for a gift or for a particular something special for yourself, they always know what to suggest and where to find it.
The charm and character of Mermaid Books are enough to draw in students from the College, and the wide selection would make any TWAMP become attached. This shop comes with a warning: Beware those who enter, you may not ever want to leave.