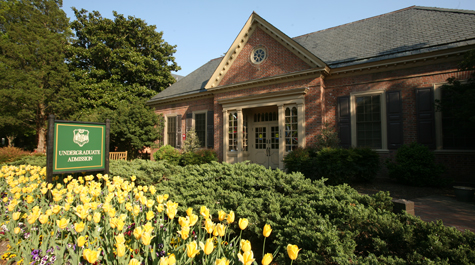 The College of William and Mary's admissions committee is working its way through applications for the Class of 2018, with total applications projected at 14,500. This figure breaks last year's record by approximately 3.6 percent and marks the 10th year in a row for record-breaking applications.
"At a time when there will be fewer high school graduates in Virginia than there have been in any of the past five years, we're especially pleased to see this growth," Associate Provost for Enrollment and Dean of Admissions Henry Broaddus said in an email.
The rising number of applicants can be attributed at least in part to the College's outreach, according to Broaddus. The admissions office implemented strategic methods to reach out to prospective students, such as the Ampersandbox website and mailing, more opportunities for on-campus interviews and continued email campaigns through the Constituent Relationship Manager.
"The increase in the pool reflects strong demand for [the College]," Broaddus said.
The number of applications does make the admission process more competitive for prospective students, and only around 10 percent of the applicants will be admitted.
"As part of the commitment we made under the William and Mary Promise, the freshman class this year will include 50 more students than the class we enrolled in 2013," Broaddus said.
That puts the expected Class of 2018 at 1,520 students, including the 20 students expected to enroll in the joint degree program with the University of St. Andrews.
Sydni Scrofani '14 said she views the growing demand for the College as a very positive trend.
"I think it's really cool that people value our school and are so eager to come spend four years of their lives here," Scrofani said.