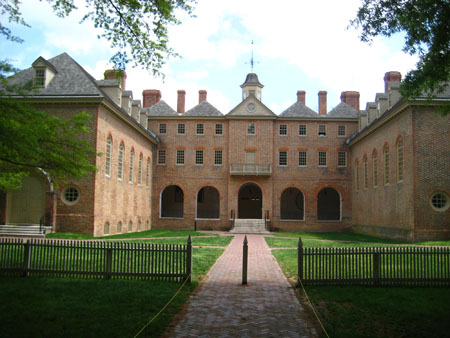 The College of William and Mary's new general education requirements curriculum will end up coming to a total price tag of $1.1 million in the first four years, and an extra $700,000 annually after that.
At the moment the College, a public institution, receives just 12.4 percent of its operating budget from the state. The remaining funds are dependent on private donations and fundraising.
"I think that the combination of the William and Mary Promise and increased philanthropic efforts will allow us to [adopt the new curriculum]," Provost Michael Halleran said. "If the price tag were $10 million, I would have said 'Whoa, time out here.' It is a significant investment but not a wild investment. Yes, we are not a rich institution, but we need to invest in what we do well, which is liberal arts education."
The transition to the new COLL curriculum will begin in 2017. The administration expects the curriculum to be fully implemented by the beginning of the 2019-20 school year.
"There is a lot of faculty enthusiasm and curiosity surrounding this," COLL Curriculum Faculty Fellow and history professor Nick Popper said. "From my perspective, this is really a responsive curriculum."
According to Halleran, the developmental costs to get the curriculum up and running are temporary. This phase will cost roughly $850,000.
To fund the initial investment, the College is looking to private donors as well as foundations. According to Vice President of Financial Affairs Sam Jones, the College is applying for grants from various private foundations.
"[Foundations] provide seed money for institutions to come up with creative ways to provide for the curriculum or create creative ways to teach … online or offline," Jones said. "They will support certain things in terms of higher education. So we are applying for these grants and are hopeful that they will help the faculty in the coming years."
After the initial investment leading up to 2017, the College will have to pay for the transition from the GER to the COLL curriculum, as it will have to support two curriculums at once. Supporting both will cost $150,000 per year, for two years.
"In the ideal world we wouldn't worry about transition costs," Halleran said. "But we don't live in the ideal world, so there will be this mismatch between one curriculum and the other … We will be offering GERs and COLL courses, so in that two-year period we will be responding to two different curricular systems."
Currently, about 75 percent of undergraduate students will have capstone experience in their major. Under the COLL system, all students will take part in a capstone project. To make this possible, the College will have to add new faculty and course options. According to Jones, the capstone is what will cost the most.
Once complete, the COLL curriculum will cost the College an additional $700,000 per year, in comparison to the current GER system.
"It's not that much more when you consider the overall budget of the institution," Halleran said. "It's not trivial, but it's a modest increase when you consider our overall academic budget is $160 million."