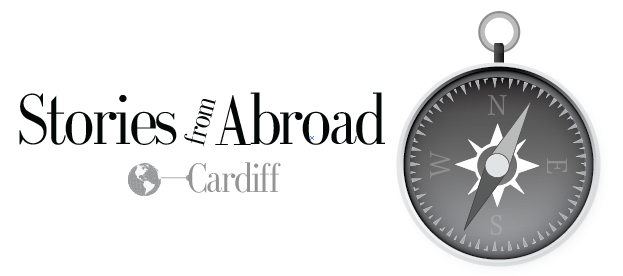 It's now officially Monday here in Munich, which means that I'll be flying back to Washington, D.C. in a week. It's kind of amazing to think that I'll be home soon. My friend Addison, who is traveling with me, has kindly let me borrow his laptop so I can actually write a decent-sized post this time around.
Just like last time, I'll focus on bullet points, but this time there will be more of them. Here are some thoughts from a really busy week of traveling:
• Over the past week, I've spent several days in France and Germany, and I do not speak either French or German. What's funny is that people seem at least amused when I try to speak basic German in Munich, while almost everybody in Paris seemed genuinely irritated by my attempts at speaking French. Maybe I'm just that bad at French. Hard to say.
• I spoke pretty reverently in my last post about my visit to the Eiffel Tower, even going as far as to call it one of the best tourist experiences I've ever had. But we went to Versailles last Tuesday, and that topped the Eiffel Tower and everything else. Every inch of the palace itself is gorgeously ornate and the surrounding gardens, canals and woods seem to go on forever. We were there for six hours and it felt too brief.
• Other things we saw in Paris: the Louvre, Notre Dame, most of the Seine waterfront, the Champs Elysees and the top of the Arc de Triomphe. That filled basically the entire three days we were there. There are so many things we just didn't have time to see.
• On Wednesday night, we took a 12-hour train ride from Paris to Munich. We were on board from 7 p.m. to 7 a.m. I barely slept and was a zombie for my entire first day in Munich. It was a unique experience.
• We spent four days in Munich. While there, we saw two art museums, the famous Hofbrauhaus, the entire city center, the Olympic Park and the Nymphenburg Palace.
• The Nymphenburg Palace was lovely — it was probably my favorite tourist spot we saw in Munich. It was like Versailles in design, although it was much smaller and less elaborate. There were also several swans, ducks and geese that weren't even remotely afraid of people, which is always surprising to see.
• Paris is more beautiful than Munich, and London is more vibrant and engaging, but Munich has a warmth which I really haven't found in any other large city I've visited. Basically everyone I encountered was welcoming and friendly, and their patience with my inability to understand even basic German was greatly appreciated. It's a very fun place to explore and experience, and I'm glad I had four days here.
• Europe is obviously well known for its food. I had croissants, croque monsieurs, baguettes, crepes and wine in Paris. I'm not really a wine fan, so I was surprised how much I enjoyed the glass I had. In Germany I had giant pretzels, some German beers and wurst. I can't decide whether the pretzels or the crepes were my favorite food of the trip.
• Munich's subway system is immaculate. The trains were spotless and fast, and the lines were easy to follow. I thought the Tube in London was the gold standard for Europe, but I was clearly wrong.
• Tomorrow, we'll leave Germany for Belgium, where we'll spend some time in Antwerp and Brussels. I'm excited for both. After that, we'll go back to London for a night, then Cardiff, where I'll move out of my dorm and get ready to come home. So far, this trip has been quite an adventure, though I am looking forward to coming back to America.
• I didn't mention Addison in the previous post, which is ridiculous because he's one of the best people I know. We met in kindergarten and have been close friends ever since. He came all the way from Los Angeles for this trip and it's been awesome traveling across Europe with him. I'm really glad he's here.
That's all for now. My next post will probably come from Cardiff, and I'm looking forward to writing it. As always, thank you for reading.