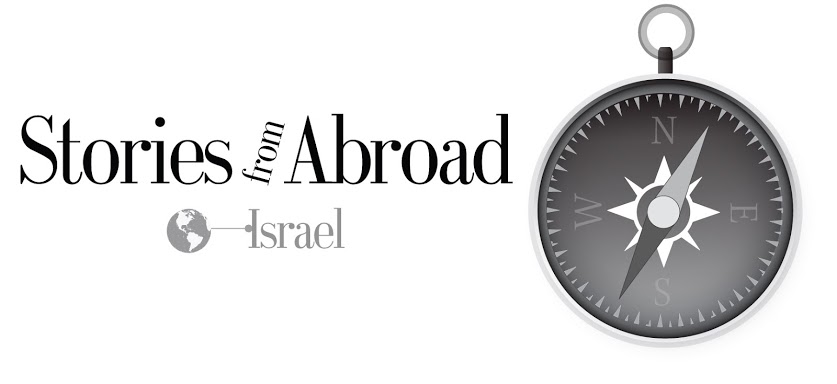 I had a plan: I'd start in Prague, then work my way through Eastern Europe, doing my best to trace my grandfather's path. Of course, I didn't actually know the route. Like a good child, I obeyed the Farkas Family Rules and didn't ask questions. Turns out "Prague, and other places" is awfully vague when trying to plan a trip, so I called my father.  "Dad, which concentration camp was Pop Pop in?"
He didn't know. Pop Pop never talked about it, not even to his own children. My father had video recordings of an interview Pop Pop had given a few years back, but he had never seen it. "See if you can watch those. They might answer your questions."
Well, as fate would have it, the interview refused to download onto my computer. I was back where I started —  staring at a travel itinerary that read "Prague, and other places." I couldn't do much with that. If I was going to do this, and do it well, I had to break the rules — and get caught.
I sent my grandmother an email, asking for the name of the camp. I figured I could make do with that information. But she didn't know, either, and told me to call Pop Pop in ten minutes.
Rules, shattered.
Mum Mum had told him the reason for the call. I started off stammering. "If you don't want to talk about it, that's fine. I understand," I said.
A beat, then,  "I will tell you."
In that moment, all the questions I had prepared fled my memory — so shocked was I that he'd open up. The Farkas Family Rules, the rules I'd learned since childhood, were tossed aside, and I was left gaping into the phone without knowing where to begin. How do you possibly begin that discussion?
"Which camp were you in?"
"There were many."
Jakab Farkas was born in Czechoslovakia, in a town that's now part of Ukraine. The youngest of six, he was fourteen years old when he was taken by the Nazis and transported to the first of four concentration camps — Auschwitz-Birkenau. From there, he was sent to Althammer, Mauthausen and Gunzkirchen.
In 1945, the Americans liberated Gunzkirchen, and he was sent to a communal home for children. He lived there until a mysterious visitor arrived, a woman he didn't recognize.
"She was my sister," he said. "My sister."
She took him to Prague, where he was reunited with his other sister. His parents were gone. Two of his sisters were gone. His brother, with whom he'd been living when he was taken, was gone. So were his cousins, his aunts and uncles, and his toddler niece. Only he and those two sisters had survived, and that in itself was a miracle. "Nobody expected me to make it because I was the youngest," he explained.
His sisters went to Israel, but he wasn't allowed into the fledgling nation. So in February 1946, he boarded a plane bound for England. There he met my grandmother, and they lived outside of London until they moved to the United States in the 1960s.
Every summer, he visits his sisters in Israel. "Come with me," he said, toward the end of our phone conversation.  "I'd like you to meet them."
I stared at my notes. Over the course of the conversation, I had added places to my itinerary — Hungary, Poland, Germany, Austria. I had a mapped-out path, but it suddenly seemed … lonely.
There are gaps in my grandfather's story. Big gaps. Things I don't know, or don't understand, but would like to.  And I realized that I'm not going to fill in those holes by visiting places, but by visiting people. Talking to them. Hearing their stories.
I scribbled out the plan and wrote — Israel.