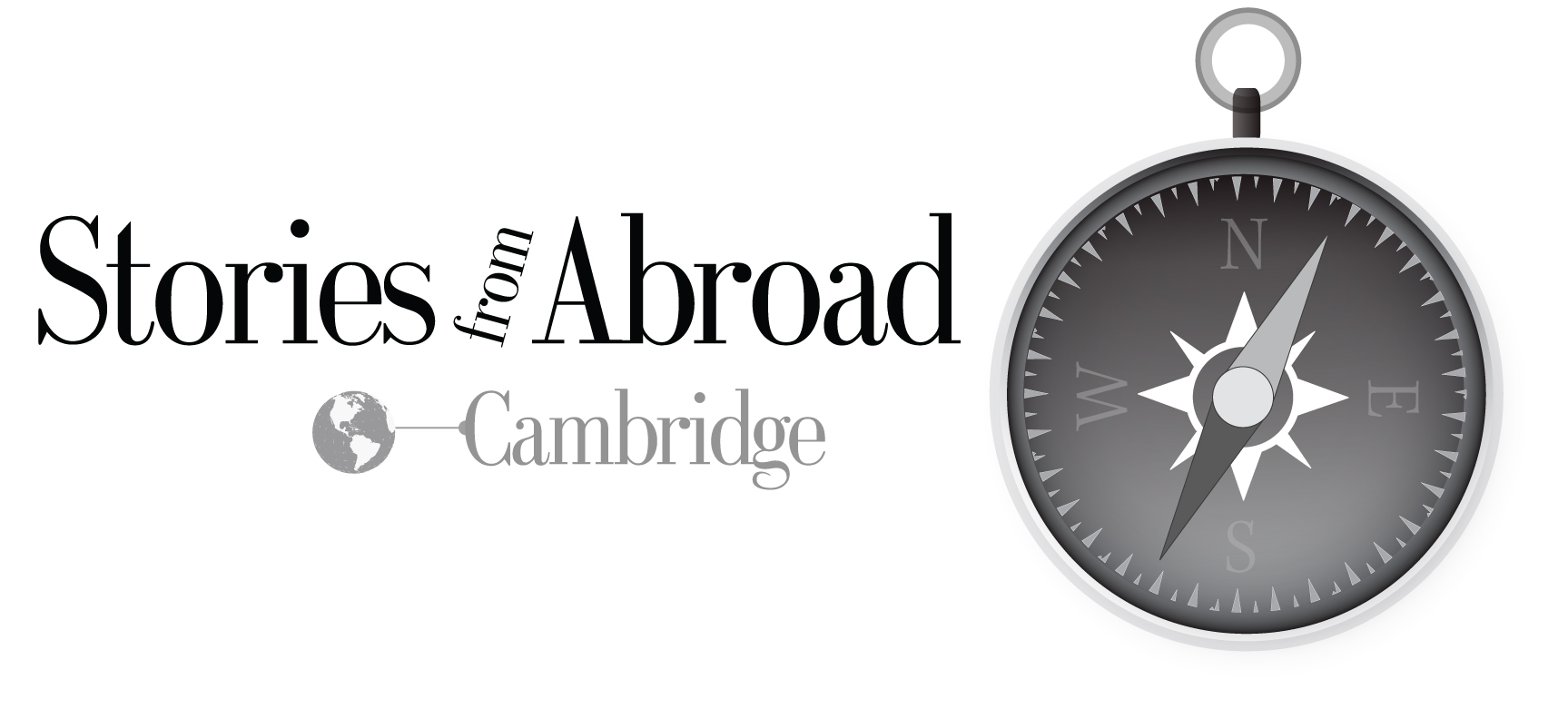 My eyelids are fluttering as I lay in my bed, laptop open, at 1:30 a.m. Cambridge time. On a normal night in Cambridge, I'd perhaps be just getting home from a night out or cramming in some last minute reading for class the next day. This was a whirlwind weekend though, and it began on Thursday.
My Wednesday night was atypical, as I spent it enduring the hell of food poisoning while the rest of the Cambridge folk went to my favorite night club, Lola's. While the Cambridge market is adorable, and the dumplings from the little cart were the best I ever tasted, my stomach highly disagreed.
Fortunately, I woke up the next morning like a champ and rallied for our group's excursion to Audley End House and Gardens. It was a beautiful country mansion, where I enjoyed some British tea, wandered through gardens, held a photo shoot with horses and ate fresh grapes off the vine.
We arrived back in Cambridge in the afternoon, and my friend and I decided to spontaneously plan a last minute overnight trip to London. We googled cheap hotel websites and stumbled upon lastminute.com.
While I was slightly sketched out by the term "secret hotel"—the website doesn't reveal the hotel until after you pay to uphold the hotel's integrity of offering ridiculously priced rooms while websites like these exist—I decided to go with the flow and go for it. Everything worked out, we got a confirmation code and found out we'd be staying in a Holiday Inn for 35 pounds each.
After a quick 50 minute train ride to London and a ride on the metro to the area of London where our not-so-secret hotel was, we found out from the lady working the front desk that the reservation never went through and the cheapest available room was 160 pounds, which is 271 U.S. dollars. Great.
We were desperate, tired and temporarily homeless wandering around a fairly unfamiliar city. We were so desperate that we walked into a travel agent's office and begged the not-so-technologically-savvy man to come to our rescue. It took him about three minutes to type the location and check-in date into his special travel agent website, and he told us there were no available hotels in London for tonight. Like, what?
We luckily came across free wifi and were able to book a last minute deal through expedia.com that was beautiful, centrally located, and included breakfast. Talk about lucky.
That night we met up with some friends in the area for Thai, went to an iconic London pub where everyone drinks outside and spills out into the city streets, and decided to test the London nightlife.
The next morning we enjoyed our free breakfast, walked through the National Portrait Gallery and had afternoon tea at Fortnum and Mason, where I was able to see what it is like to be a Princess. I have the pictures to prove it.
Friday night we were back in Cambridge. We enjoyed a night at Lola's and had another night of 4 hours of sleep or less. Saturday our group went to Stratford-upon-Avon, Shakespeare's birthplace. We toured the home Shakespeare was born in, Anne Hathaway's cottage and the chapel where Shakespeare is buried. At night, we enjoyed the Royal Shakespeare Company's production of Henry IV Part II.
While my long weekend was probably my favorite one of the trip, I will be spending all day Sunday writing a six-page paper, which just embodies the bittersweet realities of study abroad.
I am running on a combined 12 hours of sleep since Wednesday, so goodnight!