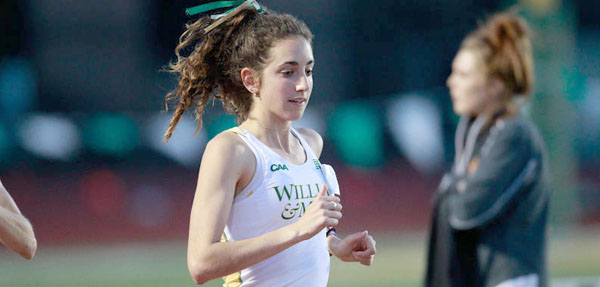 William and Mary graduating senior Elaina Balouris and junior Emily Stites ran the 10,000 meter final at the NCAA Championships in Eugene, Oregon June 12. The Tribe runners placed in the top ten of 24 racers, both making the All-American team. Balouris finished her collegiate running career as a first-team All-American, while Stites earned recognition as a second-team All-American.
Balouris led the race after the first mile, clocking in at five minutes and 17 seconds. The first eight laps were in the Tribe's control, with Balouris and Stites trading leads and pacing the pack. In the final mile, Balouris moved up to the lead group of four runners, briefly leading them and trading positions until the final lap.
With Balouris's fifth-place finish of 32:46.57 — a personal best — the Tribe senior earned her sixth career All-American honor and surpassed her seeded ninth place finish by four spots. Balouris also set a record for the most All-American distinctions held by a Tribe runner.
Stites, a rising junior, ran a 10th-place time of 33:12.74, placing third in the Tribe's record books. The 10,000-meter race was the fastest of its kind in NCAA history, with each of the top 10 runners surpassing the 33:13 mark.