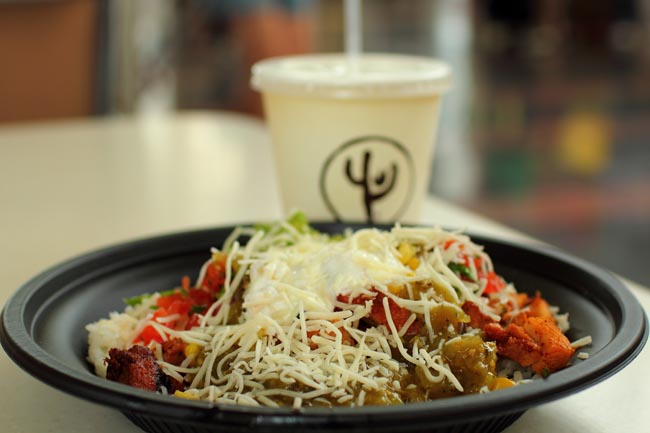 Panic descends like a fog as you exit Earl Gregg Swem Library. It falls as a slow-moving miasma as you shrug on your backpack, poised to envelop your body from the head down. It ricochets unsettlingly in your mind, sending tremors through your shoulders and into your back and arms. It consumes you. "Just a short break," you think. "Just a short break and I'll write the last page of that IR paper; I'll outline that last chapter of biology." It's dinnertime, at least according to your phone's clock, and you should be getting hungry by now. The sun's just starting to dip, and a deep, incomprehensible chill sets in. Surely your wide-ranging ancestors didn't live like this. They were up at dawn with the herd and down to sleep again at sunset. You haven't seen the sun since it shone over Jones Hall after 3:30 lecture. 
"Who am I?" you ask. "Who am I?" as you step into the Sadler Center and grasp for your ID. "Who am I?" as the blue mass in your periphery crystallizes into the atrium's cobalt-hued couches. You stagger around in some blank imitation of reality void of purpose or affirmation. Nothing substantive materializes. You wonder what you're really trying to accomplish here. A job, a house, some fulfillment, and maybe some money on the side? "No," you think, "there has to be some deeper significance, something worth striving for." And then you turn the corner and look through those swinging glass doors, and there it is. There is Qdoba.
The smell is the first thing that hits you, and it hits hard: a wave, not a fog. The smell is meaty, but carries sublime hints of tortilla, maybe even lime. A feast has been laid out just for you. There's succulent beef and sweet, creamy queso. There are beans of every two kinds imaginable, and pico de gallo dotted with pungent cilantro. You've been wandering in a world where all too often it seems like your path has been predetermined, but in Qdoba you've discovered a haven of opportunity. White rice? Brown rice? The possibilities are endless. Qdoba is the only truth. It's material, it's warm, and it's yours.
But what's this? The doors are shut. The smell has evaporated. The counter, whose compartments should be overflowing with foods of vaguely exotic taste and texture, sits empty and unaccompanied. Are you even in the right place? Is Qdoba here anymore? Will it ever be here again? Maybe the strain of academic life has gone to your head. Perhaps Qdoba is some extravagant invention of your frayed mind. It's probably only open when you're not there, teasing you into ontological insanity. If only the hours were public knowledge… "Just give me a sign, Qdoba," you wail, "or at least a clear and visible list of your hours of operation." Someday, there will be a reasonable universe in which you can seek out a release to your stress without the hindrance of obscure, seemingly arbitrary, opening and closing times. In that perfect timeline, the administration will provide us with large boards proclaiming the news of Qdoba's arrival.
Deprived of any noticeable indication of Qdoba's opening, you decide to move on. You'll probably go back to the library for a bit, putter around on your laptop just enough to convince yourself that you've accomplishing something, and then go back to your dorm room and make ramen before passing out at 12:44. The refuge of cathartic gluttony that is Qdoba has been closed to you just when you needed it most. You slink away, returning to your daily search for meaning. Maybe Qdoba will be here tomorrow, or the next day, or the next. Maybe.
Email Quinn Monette at qpmonette@email.wm.edu.