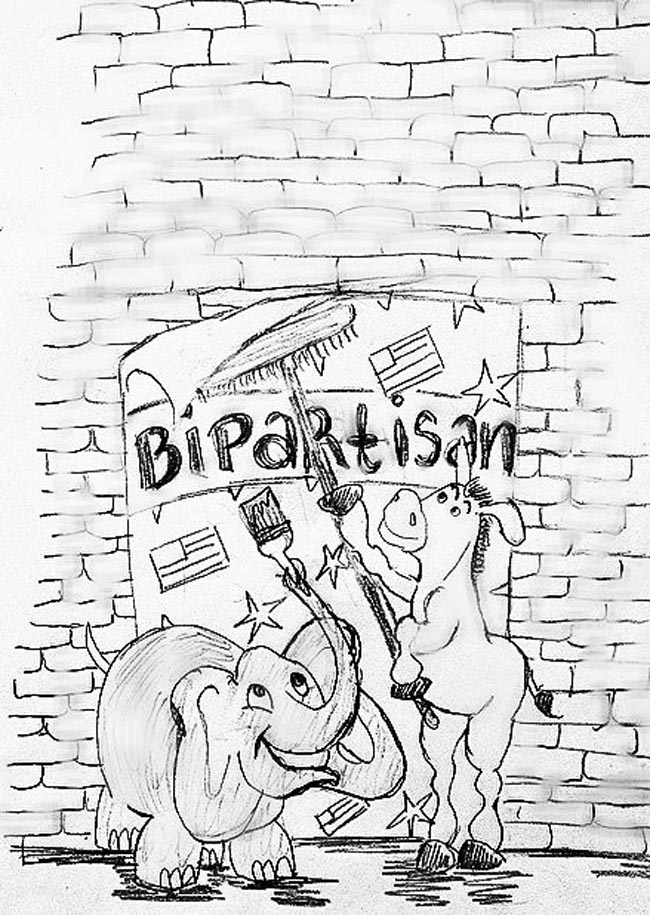 My story may be much like yours: I was the first in my family to graduate from college. I was able to pay for my degree by working part time and taking on student debt. And after finishing my education, I tried to start a business but failed — not once, but twice.
What I learned through those experiences is something that no one tells you. Getting it right the first time is the exception, not the rule. Fortunately, I was able to get back on my feet, and my third attempt ultimately became the company Nextel. But I would not have had three chances to try — and fail — if I had faced the same amount of student debt that today's students face.
This September I met with students in the Wren Building for a discussion about the impact of student debt. Today, college graduates in Virginia carry nearly $30,000 in student loan debt. That means too many young people are being forced to put off decisions about starting a family, launching a startup business or buying a home because of the burden of student debt.
As a result, I have rolled up my sleeves and worked with Republicans and Democrats on specific proposals that will go a long way towards helping young Virginians prepare for college, responsibly manage their student loan debts, and find good jobs upon graduation.
These ideas include my work with Florida Republican Sen. Marco Rubio to make the costs and benefits of college much more transparent, and to help students and their parents make more informed decisions when picking a college.
For those facing student loan debts upon graduation, I have proposed capping the amount of loan repayments at ten percent of your monthly income, and providing employers with the option to offer $5,000 pre-tax to help employees pay off their student debts directly.
After graduation, students should have access to world-class jobs in all parts of the Commonwealth. I am working across the aisle to reduce unnecessary regulations so startups can thrive and to embrace new methods like crowdfunding so that our entrepreneurs have easier access to capital. With the right policies in place, I believe that the next Google or Facebook could start right here in the Commonwealth.
It is these types of bipartisan efforts that prove that the foundation of good policy is not based on whether you are a Democrat or a Republican; it's about whether you are solving the problems facing Virginians.
That is why when word got out about the unacceptably long wait times for veterans' health care at the Department of Veterans Affairs, Democrats and Republicans worked together to quickly pass a comprehensive fix. I am proud that my initiative to have I-T "SWAT" teams assess and help the VA was included in the final bill and is currently underway.
Working to find commonsense solutions for Virginians is also why I partnered with the Puller Veterans Benefits Clinic housed at the College of William and Mary's Law School to promote its innovative program to reduce the backlog for veterans' disability claims. The clinic has had extraordinary success. It is now recognized as a national "Best Practice" program and is being used as a model to address VA backlog across the country.
So whether it is reducing the burden of student debt or fulfilling our commitment to our military men, women and veterans, I will continue to work with both sides of the aisle to find ways to expand opportunity and move Virginia forward.
We have just a few days until the Virginia Senate election Nov. 4. Then we're going to go back to Washington, roll up our sleeves, and keep reaching out, keep recognizing that you've got to find that common ground. And if you give me the honor of rehiring me, I'll spend every day working to do just that.