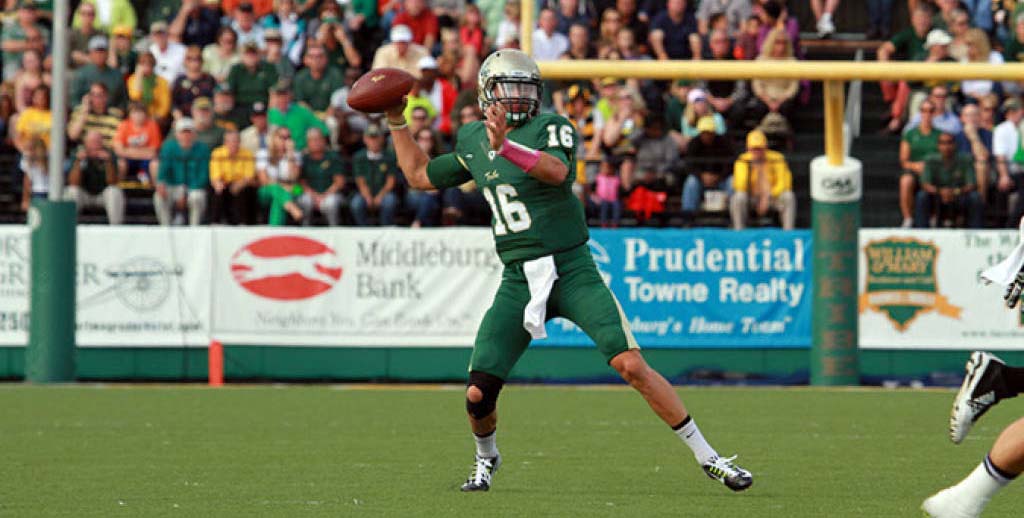 William and Mary's season took a serious setback with a 31-24 loss to James Madison in Harrisonburg, Va. last weekend. The College held a 24-13 lead in the fourth quarter but surrendered 197 offensive yards to the Dukes in the final quarter.
Now the Tribe is forced to pick up the pieces. That process begins in earnest when Elon comes to Zable Stadium Saturday afternoon.
The Tribe's postseason hopes are very much in doubt. At 5-4, with a 2-3 record in the Colonial Athletic Association, the College sits at eighth in conference standings, far from the heights it much reach to even hope for berth in the Football Championship Subdivision playoffs. The Tribe is nationally ranked at No. 24, however, so not all is lost.
In addition, Elon (1-8, 0-5 CAA) is not an intimidating opponent. With a scoring average of 13.1 points per game and the CAA's 10th ranked scoring defense, it's unsurprising that opponents outscored Elon by an average of 16.5 points per contest in the Phoenix's nine games.
The trouble for the Phoenix starts with its run defense, which has surrendered 198.3 rushing yards per game and 4.8 yards per carry. That plays directly into the hands of the Tribe, which features junior running back Mikal Abdul-Saboor. Abdul-Saboor, who is second in the CAA in rushing yards per game, has proven time and time again that he can be the focal point of the College's offensive game plan. Expect the Tribe to run early and often and for Abdul-Saboor to exceed 100 rushing yards for the third straight game.
In turn, the Tribe's rushing attack should generate opportunities for sophomore quarterback Steve Cluley and the receiving corps. Last weekend, the College returned to a more aggressive passing game plan that saw Cluley run more play action passes, designed rollouts and deep shots on first and second down. Last week also saw freshman receiver DeVonte Dedmon and tight end Andrew Caskin combine for 99 receiving yards, showing that the Tribe's diverse group of receivers can punish secondaries who focus intently on star senior receiver Tre McBride. Between Abdul-Saboor, McBride, Dedmon, Caskin and senior receiver Sean Ballard, the College has a deep stable of offensive weapons ready to exploit Elon's struggling defense.
The Tribe's defense also has something to prove this weekend after surrendering 98 points in the College's three CAA losses to New Hampshire, Villanova and JMU. Elon's offense is not imposing, but the Tribe cannot rest on its laurels. It will need senior defensive end Mike Reilly — who's been sharp this season with nine sacks in as many games — to lead the pass rush to pressure Elon quarterback Mike Quinn. If the Tribe can do that, it will take pressure off the College's safeties, senior Ivan Tagoe and junior Jared Velasquez. Plus, if the Tribe controls the line of scrimmage on defense, junior linebacker Luke Rhodes and senior linebacker Airek Green will have room to make plays on the ball carrier.
So far, all of the College's losses have been reasonable. New Hampshire appears to be the strongest team in the conference, Villanova employs the CAA's best player in quarterback John Robertson, and James Madison has not lost to the Tribe in Harrisonburg since 2004. Facing Elon in Zable should not provide as stiff a test, and the College has playmakers on both sides of the ball to secure victory.
Elon faces the Tribe Saturday at Zable Stadium, with kickoff set for 3:30 p.m. This will be Elon's first matchup with the Tribe, as the Phoenix is currently in its first CAA season.