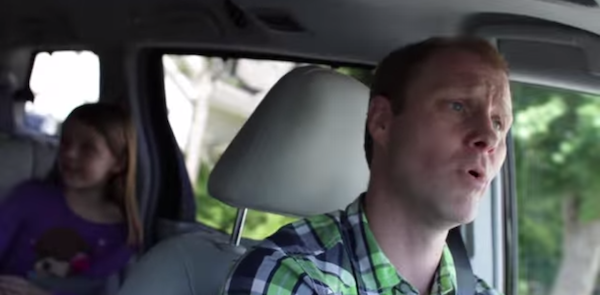 Alumnus Ryan O'Quinn '94 is set to produce and star in an upcoming television sitcom, "Dad Dudes," thanks to the success of his viral YouTube parody of suburban dads' reactions to "Frozen."
The YouTube video, co-made with fellow dads Todd Wilkerson and Matt Reithmayr, has received almost two million hits. It features the three men singing about the impact "Frozen" has had on their daily lives to the tune of "For the First Time in Forever."
In the four and a half months since the video's release, its creators have worked with executive producer Bradley Dorsey to build a TV show based on the family-friendly premise of their YouTube channel.
"I want 'Dad Dudes' to be a show that portrays parents in a positive light," Dorsey said in a Huffington Post article.
To accomplish this goal, O'Quinn, Wilkerson and Reithmayr will navigate the trials of balancing families and careers by acting similarly to the wise, heroic fathers of '50s sitcoms rather than the less competent fathers of modern shows.
Adding to this '50s vibe is the casting of Jerry Mathers — better known as the titular protagonist of "Leave it to Beaver" — as the father of O'Quinn's character.
Joyce Giraud, Tracy Melchior and Kelsey Crane will join Mathers and the three YouTube stars to round out the show's cast.