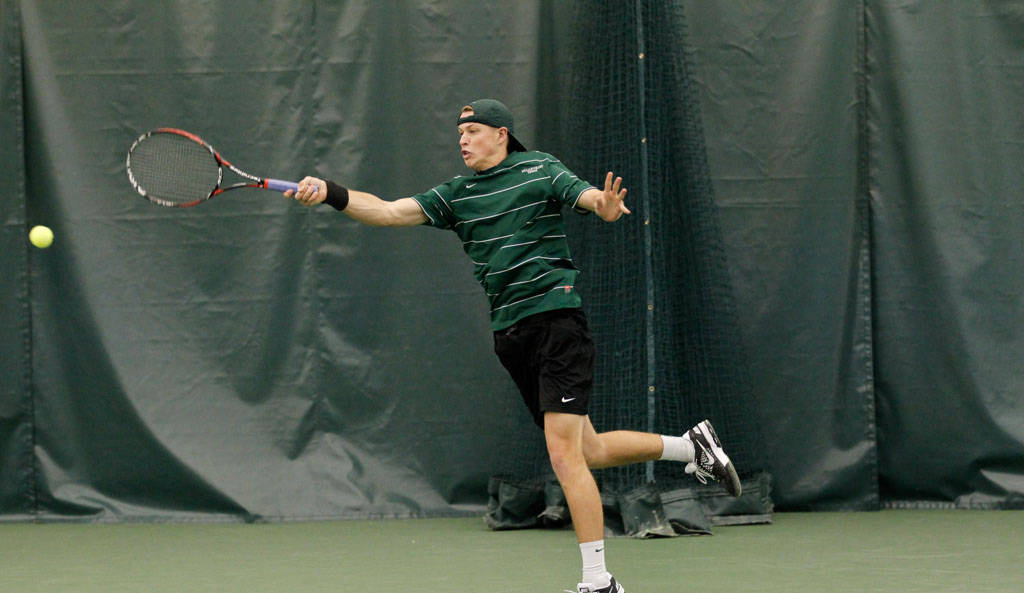 William and Mary won 7-0 against Norfolk State Wednesday. Norfolk State now sits at a 1-5 record, while the College, with its fourth consecutive win, improves to 5-2.
The Tribe has never lost to Norfolk State in the series' thirteen-game history. The College won 6-1 in 2013 and 5-2 in 2014, making Wednesday's win the most commanding in recent history.
As Norfolk State took on the Tribe with only five players, the College won by forfeit in the No. 6 singles spot and the No. 3 doubles spot.
Freshman Alec Miller posted the best singles score, winning 6-0, 6-0 for a quick victory in the No. 4 spot. The match marked his sixth win of the year. Freshman Lugman Ebrahim, playing in the No. 5 spot, won his first career match 6-1, 6-1.
Norfolk State's Pascal Domnik came into the match with a perfect 5-0 record at the No. 1 singles position. Freshman Christian Cargill, however, proved too formidable a foe: Cargill earned a 7-5, 6-2 victory.
Sophomore doubles duo Damon Niquet and Addison Appleby were named the Colonial Athletic Association's Doubles Team of the Week, an honor they have won twice before.
Though Niquet and Appleby sat the match out, their teammates filled in more than adequately in their absence. Senior Aaron Chaffee and freshman Lars deBoer won 6-0 in the No. 2 doubles spot. Cargill and senior Will Juggins won 6-2 in the No. 1 slot, pushing their joint record to 6-0 overall.
Next up, the Tribe faces a doubleheader Saturday, hosting Brown and Morgan State at the McCormack-Nagelsen Tennis Center. Match times are set for 10 a.m. and 4 p.m., respectively.