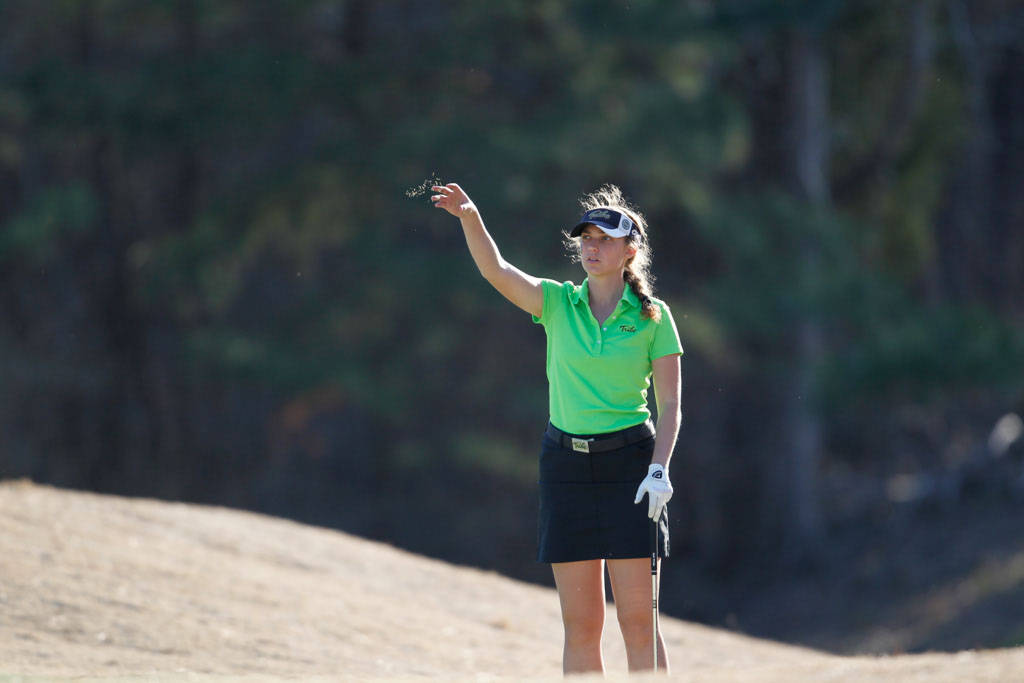 William and Mary continued its winning way this Sunday at the River Landing classic, finishing in third place behind some stellar play from the usual suspects. Out of twelve teams, Columbia came out on top with a final score of 866, twenty two points ahead of Delaware's 894. While the Tribe's score was only garnered third place in the contest, their tally of 899 proved to be the highest  the school has ever seen. The Tribe victory was propelled by a nearly flawless third round which saw them amass a score of 295. This remarkable round marked the third best round in school history, and a five-stroke improvement over the second round performance.
Individually, the Tribe received some very strong rounds from its players. Another dominant performance from junior Alessandra Liu greatly contributed to the team effort, by  finishing under par with a score of 70, marking the fifth time all season that she finished under par in a round. Overall, her performance saw her rise in the rankings to third overall. After her solid production a few weeks ago, Liu's dominant performances are becoming less of an abnormality and more of an expected result. Once again, senior Kelly Okun refused to be outdone, and tied Liu with a score of 70. The result was not only a career high for her, but was also one of the best in the tournament; and allowed her to jump all the way up to tenth overall in the tournament.
Also the Tribe saw its sibling duo both supply fantastic performances. Senior Kellie Edelbut shot a final round of 79, good enough to put her at thirty fifth overall. Freshmen Katie Edelbut finished tied for eighteenth overall, continuing her streak of strong play.
With the 3rd place finish, the Tribe concluded their regular season on a very strong note, and are hoping to carry that momentum into the Colonial Athletic Association Championships this weekend. The tournament will be played at St. James Plantation in Southport, N.C beginning this Friday, April 17.