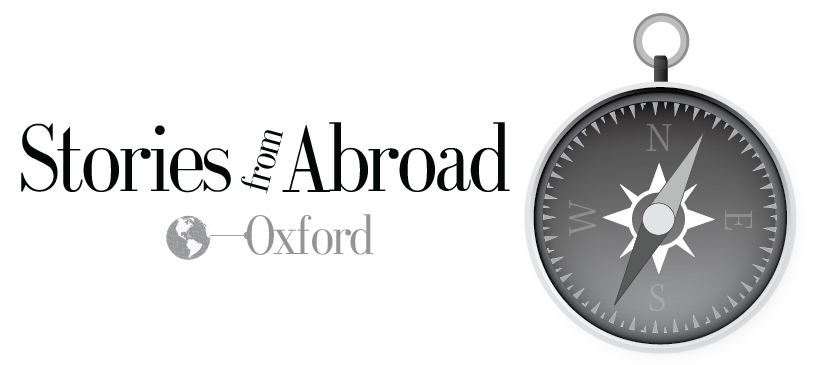 Once rowing season ends, my teammates and I get together as much as possible to fight off withdrawals. Some of us even keep erging because our bodies have been wired into the training routines for so long. We recently had a barbeque at my friend Ben's apartment and a handful of us from the men's first boat were there.
The plan was to grill and eat, then watch the Game of Thrones season finale, and then play Age of Empires long into the night. (It's not as dorky as it sounds.)
The sun is getting low when I bike to Ben's place with a bag of Kettle chips and chicken breasts hanging on the handlebars. He has a grill set up in his backyard and I'm one of the last ones there. Ben greets me at the door.
He towers over me at six foot, four inches. He has short blonde hair and a very approachable demeanor despite his large stature. Ben normally sits at stroke seat in the boat and is probably a better rower than the rest of us combined.
At one point he rowed for Oxford University — those rowers are called "blues" because they wear university colors. They're so good that they've been deemed worthy of representing the whole university in races all over the world. And Ben's one of them. He's also incredibly humble and warm — a role model both as an athlete and a person.
As I come into his kitchen, he offers me a beer and asks me how long I've got until leaving. I reluctantly tell him that I'm flying out Sunday. Then another voice booms, "Mr. Emmons!"
It's Simon, former men's captain and a total character. Simon is quintessentially British, using dramatic, eloquent phrases to describe almost anything. People he likes are "absolute legends" and obnoxious cuddling is "out-RAGEOUS behavior." He might also dub a bad round of Age of Empires a "total farce." He also reads Winston Churchill's memoirs in his free time.
Simon is a great leader and always pushes people to do better when put in charge. He was there on my first night of circuits, when I was introduced to the team, calling the exercises and encouraging us all to push ourselves. He asks me about my parents — who both visited this spring — and we talk about how July 4 is fast approaching. Simon had spent one Fourth of July in Boston and was startled by the fierceness of the celebrations. The people dressed as colonial patriots, he said, looked — and sometimes acted — like "raving lunatics."
"Hey babes," another voice says suggestively as we move outside. Only one person calls me "babes." This is Chris, or CJ as we call him, and he's the most American British man I've ever met. He's energetic and outgoing, loves country music, and is married to a woman from South Carolina. In American terminology, he's the life of the party, and with him, the party doesn't stop. One time he made me drink out of a shoe while chanting,
"We like to drink with Will,
cause Will is a mate,
and when we drink with Will,
he gets it down in eight"
Then he'll count down from eight until I finish. He's a force of nature socially and physically, and was the one who originally convinced me to join the Hertford men's boat. I owe a lot to him.
We grill some chicken and sausage, watch Game of Thrones, and then I bike back home in the warm night. Things are eerily calm after a crazed term of rowing and paper-writing. Nights like this are what I'll miss the most after leaving. Studying abroad doesn't feel so abroad.