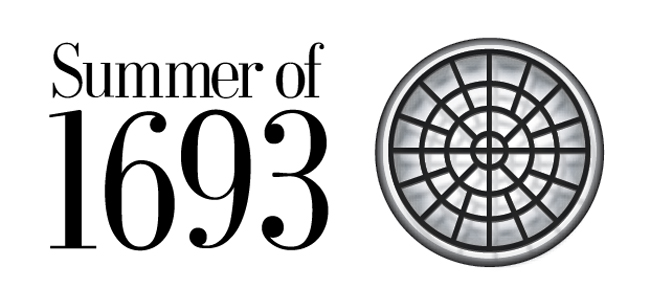 June 17 signaled the start of Ramadan, and with it the real hunger games began. Ramadan is an Islamic holy month observed around the world, during which Muslims fast from sunrise to sunset. This year Ramadan falls during the summer, the season with the longest days of the year, meaning that we must abstain from food and drink from around 4:30 a.m. to 8:30 p.m. And yes, I did say food AND drink.
"Gasp! Not even water?"
No, not even water.
This Ramadan has been a little harder for me since it's the first time I will be spending it in Williamsburg without my family. However, it hasn't been too bad. Work keeps my mind off food and the only thing I have to worry about is my stomach grumbling angrily in our silent lab room. Sometimes to pass the time I look up restaurant menus online and make a list of all the cool restaurants in Williamsburg where I want to dine.
Work keeps my mind off food and the only thing I have to worry about is my stomach grumbling angrily in our silent lab room.
When I finish work, I only have a few more hours until I can stuff myself with food. By the end of the day I do start to get a bit "hangry." You could even say I'm a little furious when I'm fasting. 
Unfortunately I realized that I won't be able to partake in the chemistry department's weekly liquid nitrogen ice cream events since I will be fasting during the day. No matter, I will apply the technique of "eating with your eyes" endorsed by many celebrity chefs and scrutinize the ice cream creations without actually eating it.
I have gotten into a steady routine for my summer in Williamsburg. My days have started to step into a monotonous pace. An exciting event last week was when Dr. Randy Coleman was able to procure me dual monitors. Two monitors allow me to complete twice the amount of work in the same time period. Actually that last statement was untrue, but it does make me feel more professional having two screens to look at.
My post would not be complete without a comment on the notorious Williamsburg weather. Last week we were treated to a tornado watch and a couple of thunderstorms. The thunderstorms produced an extravagant light show with bright strikes every couple of seconds. The tornado watch was less dazzling — only humid air and gloomy clouds that blocked out the sun.
Thankfully, a tornado didn't make an appearance, but the terrible weather did leave a few without power for a short time. We've had some crazy weather this month. Let's hope that next month, Mother Nature doesn't get too wild.