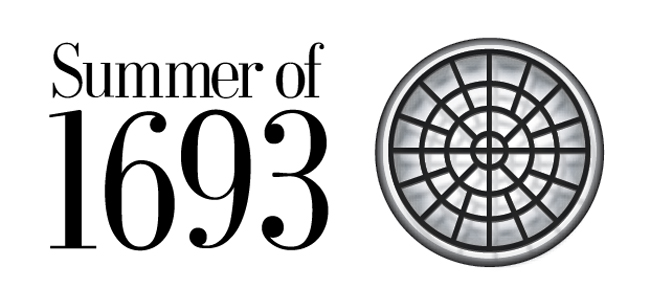 This week I continued working on my research in Parkinson's disease. A cool event the chemistry department holds during the summer is making liquid nitrogen ice cream each Wednesday. Each week, a different chemistry research group makes at least two different flavors of ice cream using the liquid nitrogen they have stored upstairs and everyone in the department comes up to enjoy ice cream and socialize. This week Professor Elizabeth Harbron's research group made baklava ice cream and saffron froyo. My research group indulged in the ice cream, sco(o)ped out the competition, and discussed our plans for ice cream domination. We plan on making a Jurassic Park themed ice cream that will blow the socks and closed-toed shoes off of all the other research groups.
Speaking of Jurassic Park…
Jurassic World was theatrically released last Friday and I was ecstatic. As a fan of the original Jurassic Park, I had been waiting for this movie for over a year and had bought my ticket days before the premiere. One thing I love about Williamsburg is that the movie theaters here are much cheaper than the ones in Nova. Basically, this means I will watch as many movies as I can this summer in Williamsburg, and I might even use the money I saved to buy some overpriced theater popcorn.
I've started to get the hang of living in Williamsburg during the summer. One piece of advice I have for anyone planning to visit during this season is: DO NOT TRUST THE WEATHER.
Let me narrate a little story for you. One night, you open up your convenient weather app on your iPhone and see that the forecast predicts warm weather, sunshine and a slight sprinkle of clouds. That morning you wake up and check your weather app again and see a chance of scattered thunderstorms in the late evening. But that won't be a problem because you will make sure to be back before the storm hits. You get dressed and take a leisurely stroll around CW making your way to Aroma's for a delicious breakfast. While there, you check your weather app yet again and see that it now predicts rain at night.
Overjoyed at the extra time you now have to enjoy the beautiful weather, you continue your stroll through CW and stop by the bookstore. While in the bookstore you hear the dreadful sounds of thunder and the pounding of rain. The rainclouds have arrived hours earlier than expected , forcing tourists to take shelter in the now packed bookstore. You wait an hour but the rain doesn't look like it'll recede anytime soon. Eager to get back to your room, you grab your umbrella, which you fortunately had in your bag, and brave the storm. As you make your way through the flooded brick paths and across the micro streams drenching your feet, you wonder how such a beautiful sunny day could turn soggy so quickly and unexpectedly.
Then you remember that this is Williamsburg.
Moral of the story: Trust no one and always bring an umbrella.