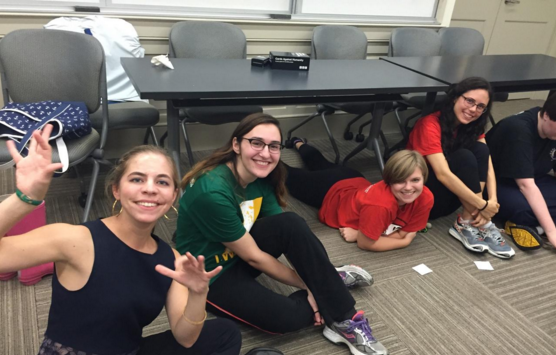 1. The little badger that just couldn't
So a few years ago there was this … incident. You see, WizMug holds an annual bakeoff between the Houses. It's always a blast and we get really creative with what we make. But in 2013, the Hufflepuffs got a little too creative. We tried to make a cake that was shaped like a badger sitting in a field of flowers since Hufflepuff's mascot is a badger, but we got a little carried away and the result was, well, something truly special. Everyone took one bite of it and thought it was disgusting. We left the meeting and couldn't find a trash can so we threw it into a bush where it either decomposed or made a lot of squirrels really sick. Yikes. I promise I wasn't the one who came up with that idea.
2. Mafia: Potter style
If you don't know what Mafia is, it's a fabulous game that you can play with a big group of people that's kind of like a murder mystery. This year we changed the names of the characters and a few other things to give it a "Harry Potter" theme and it was a blast. Friends turned against each other, alliances were made, lovers died in each others' arms … it was basically "The Hunger Games" meets a nerdy club at the College of William & Mary. If I had to choose, that would probably be my favorite meeting activity we've done so far this year (even though I was brutally killed by Death Eaters) because people got really into it. Also it was our last meeting of last semester, so the abundance of cookies and tacky sweaters made it even better.
3. Sorcerer's Stone at the Kimball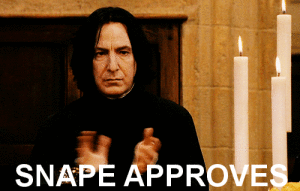 Last year the people over at the Kimball Theater made the greatest decision of their lives (I'm not biased, no way, no bias here) and decided to show Harry Potter and the Sorcerer's Stone as part of their series on cult films. When I say there was a crap-load of people from WizMug there, I mean a CRAP-LOAD. When the person speaking before the film asked if there was anyone from Harry Potter club at the showing, the room erupted. To top it all off, before the film began they showed a short student-made documentary about WizMug from 2010 that not many current members of WizMug had ever seen. Part of the film covered an event where the members of WizMug went together to see the midnight premiere of "Harry Potter and the Deathly Hallows: Part 1" which brought on a big wave of nostalgia for many of us in there. It was awesome to see what had changed and what had stayed the same about the club over the years. During the film the atmosphere of the theater was positive and playful, with people quoting scenes word for word and making jokes about the characters. The only thing better than watching a Harry Potter movie is watching one with a bunch of superfans.
Until next time, magical folks!