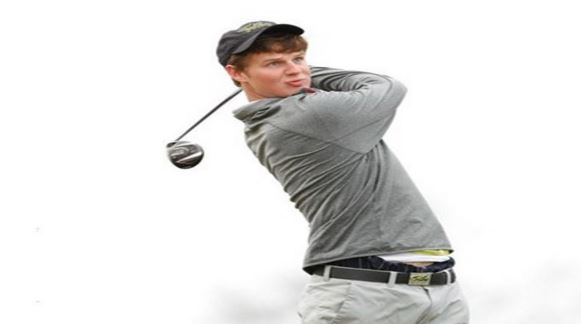 William and Mary put on an impressive display Monday and Tuesday at the Wyoming Cowboy Classic, finishing in fourth place with a three-round score of 861 (-3). The College was the only team at the tournament to finish every round at par or better, with two Tribe golfers placing in the top 10 on the individual scoreboard
The College completed the first two rounds of play on Monday in fifth place, shooting a 575 (-1), 17 strokes behind leaders Sam Houston State. The Bearkats' Jake McCrory led the way in the individual standings, firing a 10-under 134 in his first two rounds. Three Tribe players broke the top 20, headlined by freshman David Hicks, who tied for seventh with a 140 (-4). Twin brothers and juniors Austin and Davis Morrison completed Monday tied for 18th and tied for 20th, respectively, Austin shooting a 142 (-2) and Davis finishing one stroke higher at 143 (-1).
William and Mary inched up the leaderboard Tuesday, improving from fifth to fourth after a final round of 286 (-2), its best finish this season. Colorado shot past Sam Houston State on the team standings to claim the tournament title, and McCrory tied with three other players at the top of the individual scoreboard, all shooting 205 (-11).
As for the College individually, Austin Morrison shot his best round as a member of the Tribe, his 6-under 66 rocketing him into a tie for fifth place with a 208 (-8), three strokes behind the leaders. This round joins five others as the best in team history, with Davis Morrison having shot a 66 most recently in February. Hicks also finished the tournament under par, his score of 211 (-5) good for a tie in ninth place. Davis Morrison remained tied for 20th place, finishing with a 220 (+4). Rounding out the scores, freshmen Will Stewart and Gavin deFisser shot 227 (+11) and 229 (+13), respectively.
William and Mary will return to action April 11 when it heads to White Sulphur Springs, W.Va. for the two-day Greenbrier Invitational.