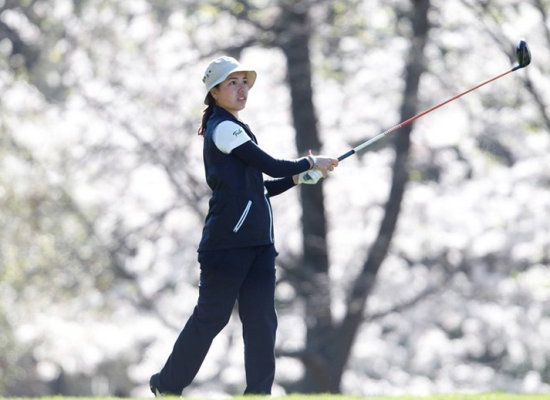 William and Mary claimed sixth place at this past weekend's River Landing Classic, shooting +61 as a team (925 overall). The Tribe finished 27 strokes behind first place East Carolina and 20 strokes out of the top three.
Individually, senior Alessandra Liu claimed her fourth win of the season Sunday, tying the school record for most victories in a single season. Liu scored a 217, one stroke above par. After an up-and-down first two rounds, Liu played a masterful third round, earning a birdie and 17 pars on her way to a comeback victory over Harvard's Anne Cheng. Liu now ranks third in William and Mary history with five career wins.
The College's other golfers posted strong third rounds as well. Sophomore Katie Edelblut notched a 68 on Sunday, four strokes below par and the best overall round at the River Landing Classic this weekend. The solid day of play pushed Edelblut 24 spots up the leaderboard, on which she finished 14th overall. Senior Tina Chang finished 58th overall with a score of 244, and 82 on the final day.
The freshman class took steps to improve the team's future as well, posting strong rounds to finish the tournament. Both Riley Corona and Elizabeth Choi shot an 81 in the final round, Corona's best performance of the weekend. Choi finished in a tie for 40th after Sunday, while Corona (259 overall) finished 73rd.
The Tribe will now prepare for the all-important Colonial Athletic Association Women's Golf Championships April 15-17, which will be hosted in Southport, N.C. They will then prepare for the NCAA Regional tournament, in hopes to qualify for the national championship in Eugene, Ore.