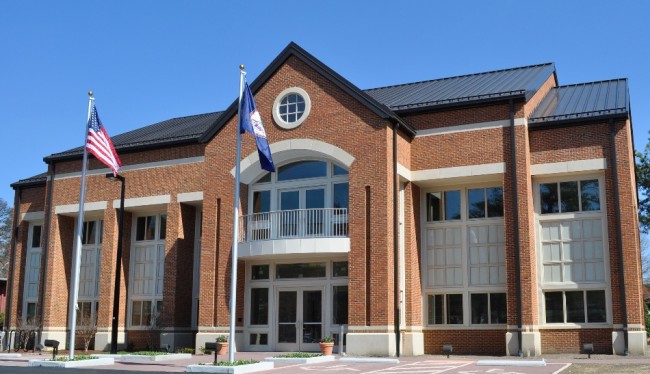 The five candidates running for City Council May 3 claim diverse backgrounds, professional experience and expertise. While the issues they plan to address are generally similar, their platforms diverge in scope and in focus.
The platform of incumbent Vice Mayor Paul Freiling '83 focuses on furthering the work of the current City Council. The platforms of public policy and economics professor Elaine McBeth and longtime resident Barb Ramsey '17 commend the work of the current City Council, but identify some ways to improve the state of the City of Williamsburg — such as through sports tourism and improved housing. Taking a more dynamic approach to city policies, Greg Granger and Benming Zhang '16 have each identified several policies they would alter if elected.
Economic Redevelopment
According to Granger, his primary goals for economic development center on making Williamsburg more desirable for businesses looking to relocate. He proposed creating an interactive website for the Architectural Review Board, which he believes will ease some of the frustration of people looking to redevelop.
"I drive up and down Richmond Road from Duke of Gloucester Street to the Sno-2-Go, and I see a lot of businesses that are closed for sale or for rent," Granger said. "That's a problem, that's a sign there is something wrong in our economy right now, we need to understand those signs and chart a new course to correct those things."
Freiling and McBeth both have said that they believe the city is in a much better place than it was immediately following the recession. Freiling, who worked with the City Council to redevelop properties including the Super 8, wants to see the city using its resources similarly for future projects. McBeth also cited specific redevelopment projects she would like to focus more attention on, including the High Street shopping and living areas.
Zhang has voiced his support for redevelopment but has built on the proposed plans of other candidates. He believes the City Council needs to focus more attention on tourism, and he said he would like to further the aggressive tourism campaign launched by the Colonial Williamsburg Foundation.
Taking a different approach, Ramsey has said that she thinks that the City Council is limited in what it can do to support economic redevelopment. Instead of recommending specific policy changes, she said she would like to see the city work closely with the College of William and Mary and Colonial Williamsburg to host tourism events and to draw in tourism revenue through spectator sports.
Housing
Three out of the five candidates running for election are landlords. Granger owns approximately 12 properties, Ramsey rents out a house and Zhang acts as a "local landlord," renting out rooms in his house to friends. These candidates have all voiced their opinions on town-gown relations with respect to off campus student housing, but see the problem differently.
For Granger, the problem is that what he calls "traditional families" in Williamsburg do not want students in living in their neighborhoods. He said that in his experience as a landlord, residents have voiced their opposition to student housing projects, such as his Griffin Arms Apartments, which he constructed in 2013. He said separating students from residents who do not want them in their neighborhoods through student-only housing would be one effective way to solve this problem.
Zhang, who cites his positive relationship with non-student neighbors, has proposed changing the three-person rule, a Williamsburg law that allows a maximum of three unrelated people to live together, to allow for flexibility depending on the size of the house. Although he has not proposed further changes to the three-person rule, Freiling said he supported its expansion, which allows for four unrelated residents to live together in some cases. Freiling worked with the City Council on this topic during his previous terms and said that he is pleased with the current state of town-gown relations.
"I would just like to open up discussion between council members," Zhang said. "Certain homes, given their property size, I think we can determine how many residents should live there. We should match residents to the size of the house."
McBeth said that she has seen pictures of students living in unfit spaces, which convinced her the housing problem can also be a public safety problem.
Ramsey does not believe there is a problem with the state of town-gown relations, and said that a website, "Who's Your Landlord," will make the relationship between landlords and students better. There is no set date for the website's launch, and in the meantime, Ramsey said students should be respectful of their neighbors and that better communication will solve problems.
Retaining Young Professionals
Although it might be hard to tell that Williamsburg's population is aging based on time spent on campus, an issue this election season has been focusing on retaining young professionals in the city.
The candidates do not differ much in this field — all of them agree that it is important to provide housing and business options that are more desirable for young professionals. Zhang's platform has the most to say on this topic — he believes that his experiences at a student have shown him that City Council needs to make itself more accessible to students by bringing their community events to the College. He said that he hopes giving students a say in local government will convince more of them to come back to Williamsburg after graduation.
On the other side of the spectrum is Ramsey, who said she does not believe the City Council has the means to retain more young professionals. She said that her choice to stay in Williamsburg after graduation was based on her personal love of the community and people need to make that choice for themselves.
The Arts District
When the city originally envisioned the Arts District, it was designed to be a living-working environment for local artists. However, the recession hit Williamsburg, and artists did not move in. Now, some candidates see it as a failure, and it has become one of the most divisive issues in this election.
"The arts district as currently configured has failed," Zhang said.
Granger, too, has said he does not think the Arts District is a success from a business perspective, citing the number of business owners he knows who lost their investments in the project. He said that improving transportation and pedestrian traffic would be ways to make this space more successful for the City.
Freiling, McBeth and Ramsey do not express such strong feelings about the Arts District. All three have proposed changing zoning laws and redeveloping the area to provide tax and other incentives to businesses looking to relocate there.
"There's a feeling of it stalling," McBeth said. "It is a creative industries district instead of an arts district. I think the final step is to have changes to the zoning, I think we have an area of the community that has the potential to take off."
Besides differing views on the level of change that needs to be made to the Arts District, the five candidates' platforms offer very few differences except in the way their careers have influenced the specific policy changes they support. Granger has largely based his platform off of his business experiences as a landlord, while Zhang's reflects his identity as a young professional. Freiling has been motivated by his positive experiences in his previous terms in office, whereas McBeth and Ramsey, who have both served on local committees and are longtime residents, have platforms shaped by their lives in Williamsburg and their time at the College.