This story is developing and will be updated throughout the weekend.   
Witnesses reported a late-night argument unraveling just after midnight last night into gunshots, leaving one injured. The gunshots were reported at The Crust, a pizzeria and bar frequented by students on Richmond Road. No students have been hurt.
Reports sent to students from the William and Mary Police Department said that one person had been injured, but that the wounds were not life threatening. The Williamsburg Police Department said they have not yet found the suspect. It's unclear how many shots were fired.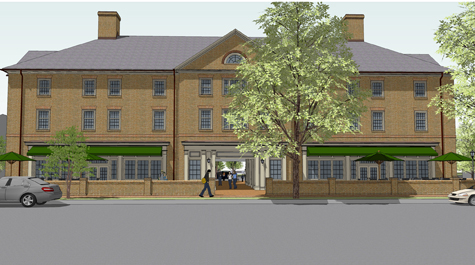 Dispatch said the call came into the Williamsburg Police Department at 12:48 last night. At 1:58 a.m. the William and Mary Police Department, which works closely with the local police, sent an alert to students via text message.
The Crust, which sits underneath student housing, is located on property owned by the William and Mary Real Estate Foundation. It opened in 2011.
Reporting was contributed by Kayla Sharpe '17