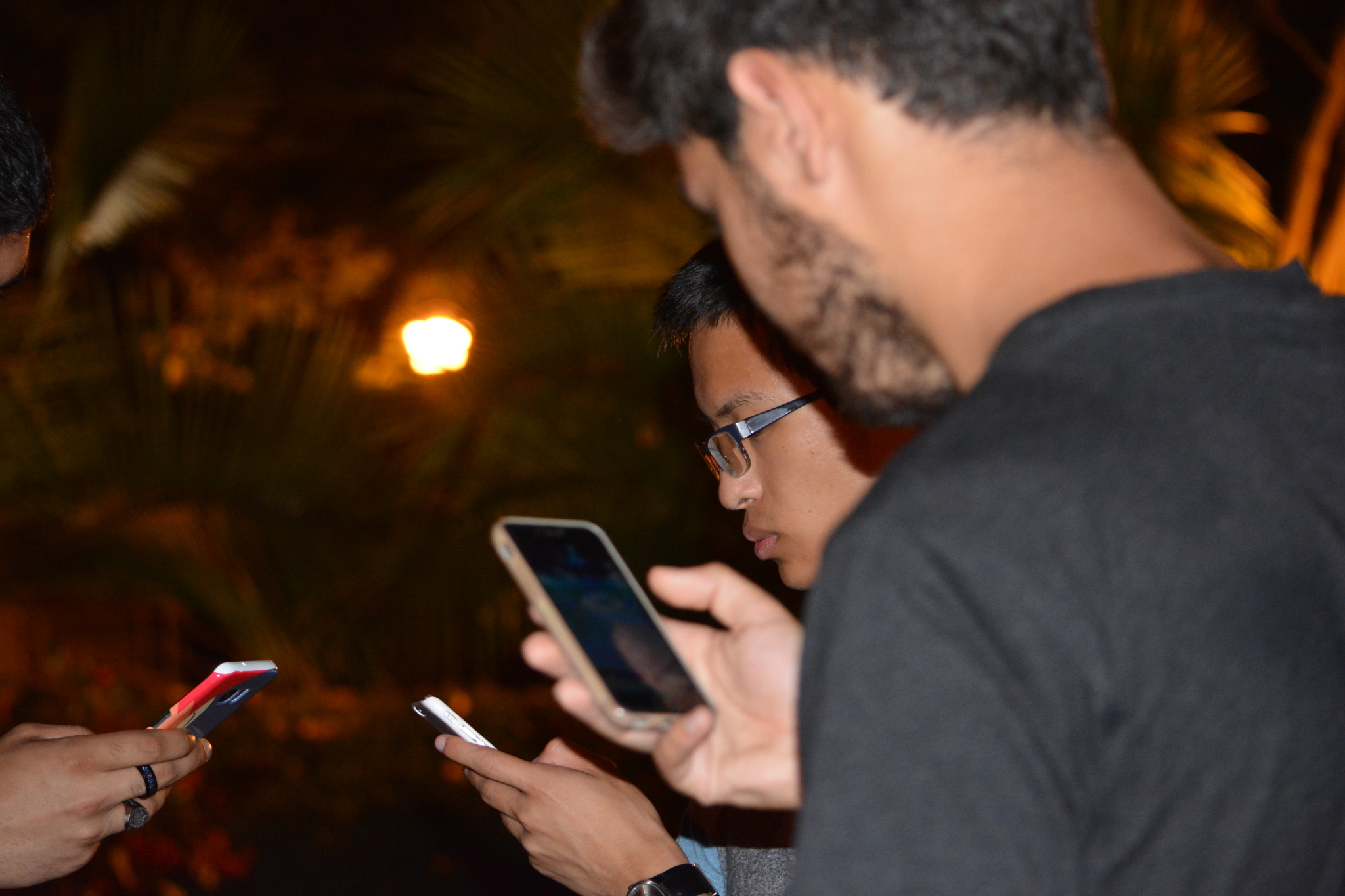 No matter where you traveled this summer, one international phenomenon was sure to follow. Hordes of millenials could be seen walking in groups glued to their phones from Williamsburg to Johannesburg, but these people weren't wading into traffic for the sake of Instagram or Snapchat. They were playing Pokemon Go.
Pokemon Go has been a popular gaming app since its release in July. Even cell phone cynics praised the app's ability to get people off the couch and to pay attention to the world around them, and all its pokestops.
Pokemon Go encourages users to interact with their surroundings by posting information about landmarks, which are designated as Pokestops in the game. According to Director of Social Media and Engagement for Colonial Williamsburg Jessica Hann, Colonial Williamsburg took advantage of the app's interactive component to teach visitors about the history of Colonial Williamsburg.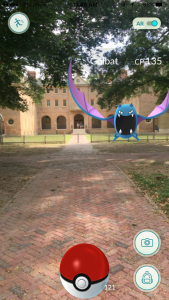 "It really all started because we started to see an influx of Pokemon players in the Historic Area," Hann said in an email. "From early morning to late at night, there were players — phone in hand — everywhere! We just felt it was our duty to take this opportunity to build excitement for Colonial Williamsburg — to fulfill our educational mission and share history with some of the completely new people walking our streets."
Colonial Williamsburg hosted two Pokemon meetups. The most recent meetup was held Aug.18. The event began at 5:30 p.m. with a barbeque at Shields Tavern. From 7 to 8 p.m. participants split up into two groups and went on a walking tour of Colonial Williamsburg. At each Pokestop or gym, a tour guide would also include a brief history of the landmark itself. According to Hahn, around 400 people came to the event. There are no current plans for another meetup, but Hahn says they would consider hosting another meetup if there is interest.
"Anything that brings fresh faces to Colonial Williamsburg is a win for us," Hann said in an email.
While Colonial Williamsburg itself is full of Pokestops and gyms, several students and tourists enjoy playing the game on the College of William and Mary campus.
"Campus is one of the, probably, greatest places you could possibly play this game on," Faisal Alami '20 said. "There are a lot of Pokestops so you could refresh and refill your supplies. Everything is within walking distance of each other, all of the classes and library because the campus is a reasonable size. You have to do a lot of walking if you live here so that's also really good for hatching eggs."
Alami, who is new to the College this year, said the game helped him learn his way around campus.
"When you open the game, the game is basically a map of like campus," Alami said. "So it really helps you find your way around. What's close by, what's next to each other. It did help in a way."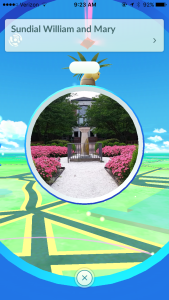 Though campus may be a great place to play, Pokemon Club President Arjun Malhotra '17 said that interest in the game is dying down.
"Williamsburg has so many tourist attractions that Nintendo placed for the Pokestops and so it was just a constant getting items and resources, but after a week or so it started dying down," Malhotra said. "Now we're in that weird phase where only the people who are hard core Pokemon Go fans still play, but as soon as the next update comes out, which I'm sure will come out pretty soon, that's when I'm sure a lot of people will start playing again."
Malhotra said two updates he would like to see are trading and expansions in battling.
"The gyms are the only source of battling right now, but that is location dependent," Malhotra said. "You can't just go up to someone and say 'Hey let's battle.' It doesn't really work like that yet. Hopefully, they implement that soon."
The app is set to release a new update sometime in the near future that will allow players to choose a Pokemon to be their companion and walk around with them as they play.
Many students have also stopped playing the game because of poor service on campus.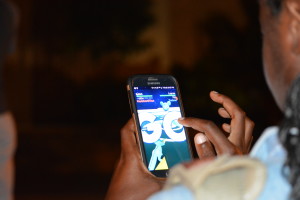 "I stopped because T-Mobile has really bad service on campus so I can never tell if I'm going in the right direction," Joyce Ai '19 said.
Despite the lack of service and updates, the Pokemon Club has kept interest in the game alive. The club hosted its own Pokemon Go meetup Thursday, Sept. 1. Members gathered at Blow Memorial Hall before heading out for a Pokemon Go night walk. The walk looped all the way around campus and stopped at several Pokestops and gyms. The point of the walk was to get members acquainted with four main gyms, which were located near Kimball Theater, Phi Beta Kappa Memorial Hall, Earl Gregg Swem Library and James Blair Hall.
"I haven't actually been to all of [the gyms] yet, so I'm looking forward to getting to check them all out," Rane Squires '18 said.
Although the Pokemon Go craze has calmed down since the summer, it's not uncommon to hear someone talking about an egg that they hatched or an Eevee that they caught on the way to class. Students have even created a Facebook group called Pokemon Tribe Go. Members post and make polls on anything related to Pokemon Go. There is also another group dedicated to Pokemon Go in the Historic Triangle. Members of this group post almost every day. Interest in the game may be dwindling for some, but for others, the lure of finding a Dragonite keeps the fun alive.