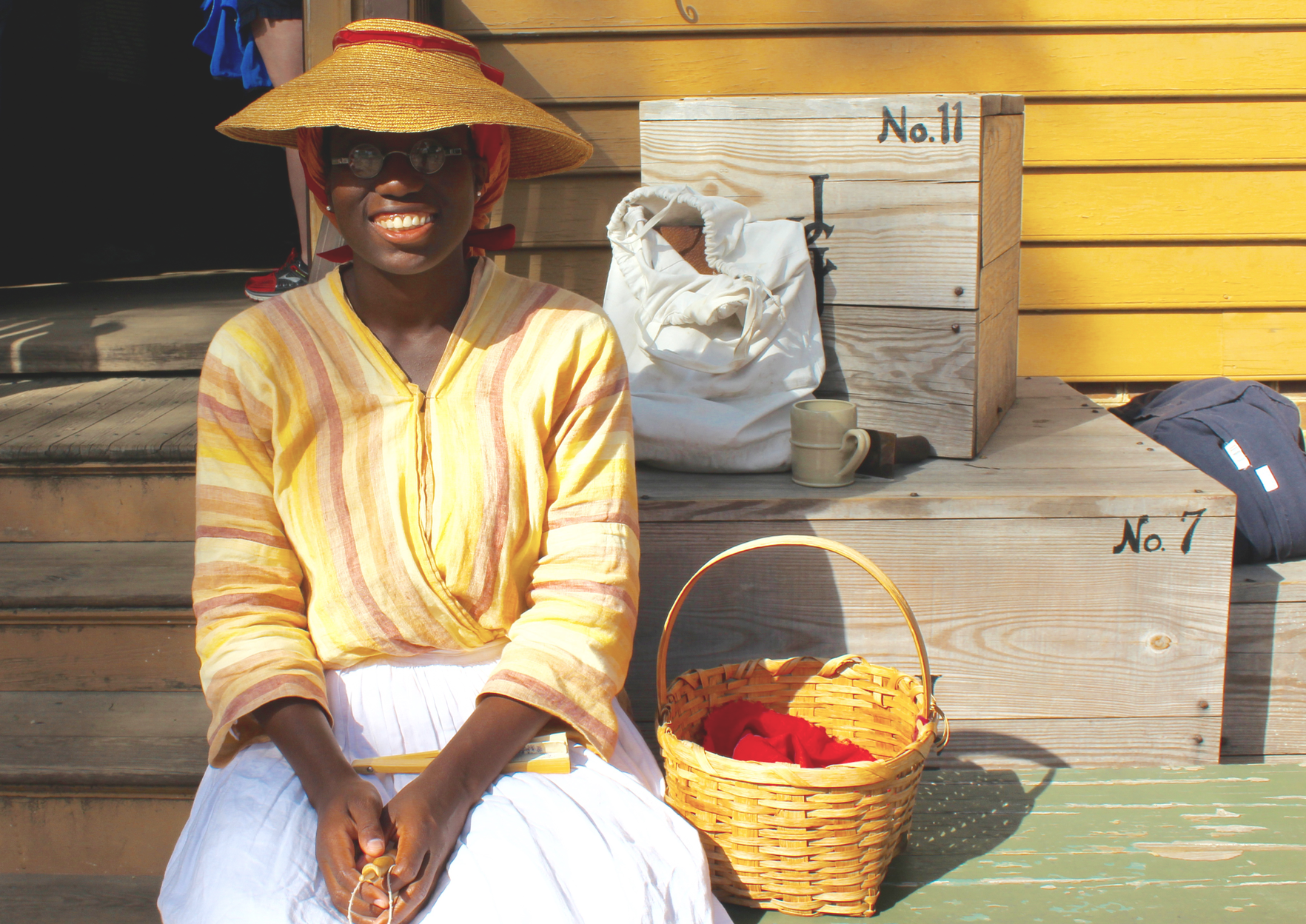 Past a sea of backpacks, laptops and headphone-wearing students, about half a mile from the heart of campus, Jenny Lynn continues to manufacture tin products the way Americans did in the 18th century. Along with her co-workers, such as Emma Cross, who is a leather worker, and Aislinn Lewis, an apprentice blacksmith, Lynn is an example of Colonial Williamsburg's living, breathing history.
"We're keeping it alive," Lynn said. "We're keeping it going. We're perpetuating it. We're setting up, as apprentices, a way to have more generations of tradesmen come through and learn how to do it the same way and keep that trade alive."
These interpreters are part of a large community of historians within Williamsburg. They essentially live in the 18th century for 12 hours a day, five days a week, not including weekend events. Their full-time schedule gives them a unique understanding of what it means to be an interpreter, rather than a reenactor.
"Reenactors are more hobbyists," Lynn said. "They are the ones who go out on their own time. Here at Colonial Williamsburg, we're doing the professional branch of that. What we're doing is historical interpretation as a profession."
Each of these particular interpreters works in a trade that was traditionally dominated by men, which often confuses their visitors.
"People get confused when they see us, as women, in the shop," Cross said. "They think it doesn't fit in the historical context."
Researching their roles as women in the trade adds to the already huge amount of research the interpreters are required to do.
"People think we're doing this just as volunteers, that we're not professional historians, or that this is a place you can come work if you've got nowhere else to go," Lewis said. "Really, we're all academics, we're just working in a different medium."
This extensive historical immersion is part of what makes Colonial Williamsburg unique in its approach to maintaining authenticity and accuracy. Interpreters have both the responsibility and the desire to physically reproduce history. Their work has produced items authentic enough to be accidentally sent to antique shops only for experts to discover that they were made by interpreters.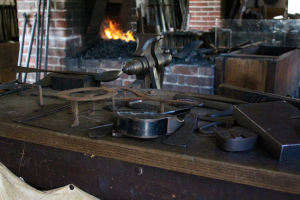 For Lewis, working on the details is one of the best parts of her job.
"It gives you a bit more scope for your trade," Lewis said. "You're able to experiment with things people wouldn't have been doing back then. It's an aspect that most people don't think of. They think of blacksmiths as being dirty, gruff, and smelly, which we are, but they can also make really detailed and delicate objects. There's a lot of finesse in the work, as with any trade."
Lewis, Lynn and Cross all agreed that balancing their constructive trade-work and talking to visitors is one of the more difficult aspects of their jobs.
"In the field that we've chosen, you can't really have one without the other," Cross said. "You can't really accurately talk about what you're doing unless you've actually physically practiced the trade. On the other side of that, if you're not talking to people about it, you're not furthering the trade."
Lynn added that accommodating the range of people they talk to can be challenging.
"We can, in a space of 10 minutes, get a bunch of three-year- olds and then a bunch of college kids, and you have to be able to talk to everybody," Lynn said.
Lynn also expressed the struggle to jump back and forth between centuries.
"When I get back into the twenty-first century, and I'm sitting in my air-conditioned house after I've taken a shower after being out in the mud all weekend, I have a hard time getting back into the twenty-first century," Lynn said. "You kind of have to ease yourself back into it."
Even so, Lewis wanted to make it clear that at the end of the day, her job is still a job.
"We're not escapists," Lewis said. "We don't wish we lived in the 18th century."
In order to push through those challenges, all of the women said that fostering a love of history for future generations makes the work especially worthwhile.
"When I'm in the shop, and I'm having a conversation with a young kid, and the light bulb goes off, and they get it," Cross said. "I remember being that age and coming to Colonial Williamsburg and having that same moment. I love seeing that light bulb go off and thinking, 'Oh, did I just inspire a love of history forever and ever?'"
One of the most important aspects of the interpreters' job is doing justice to the past. Lewis said that a common task for her is defending the actual colonial tradesmen that she emulates everyday.
"I think there's this idea that people in the past were somehow dumb because they weren't like how we are now, that people back then were dirty and stupid and living in squalor," Lewis said. "Well no, they were just as intelligent and hopeful and thoughtful as we are now. They just happened to be born at a different time."