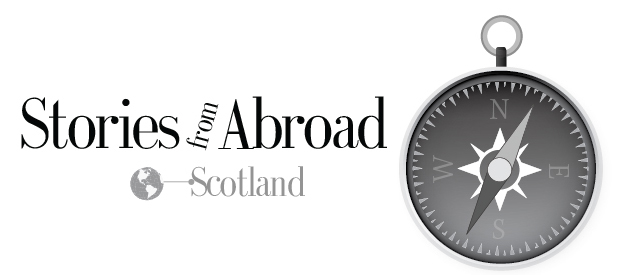 Fall has always been my favorite season. I love its liminality; the landscape is overtaken by a symphony of red and orange, offering the perfect transition between summer's blazing heat and winter's starkness. Unfortunately, St. Andrews version of fall is decidedly lackluster. Leaves remain stubbornly green, and temperatures hover somewhere around 50 degrees. However, thanks to a well-timed independent learning week I received my first real dose of fall since freshman year.
Armed with £20 Ryanair tickets and a cheap Airbnb, three friends and I flew to Oslo, Norway for a short break from the endless cycle of revision and classes. We arrived in the city around 9:00 p.m. and thanks to a misunderstanding regarding the bus schedule, ended up walking halfway across Oslo to find our Airbnb.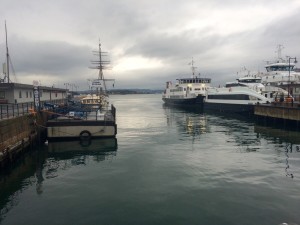 Our first stop the next day was Akker Brygge, a part of the city located by the shore. The modern aesthetic of the buildings on the pier offered a sharp contrast to the islands across the water. These islands, which make up the Oslo Fjord, erupted with the colors of fall and the tiny buildings located on them only added to the rustic environment.
We took the ferry to an island called Hovedøya, which is known for its beaches, hiking and monastery ruins. Thanks to the off-season timing of our trip, we essentially had the entire island to ourselves. We explored the ruins of a 12th century Cistercian monastery and walked along the island's perimeter, taking in the stunning views of Oslo and surrounding islands.
The highlight of our trip to Hovedøya was a chance encounter with a fox. I've never seen such a tame wild animal. The fox was timid at first, but before long it started inching towards us and even posing for photos.
After a few hours on Hovedøya, we returned to the city center for some sightseeing. We visited the Akershus Fortress, a medieval castle; the Oslo Opera House, which features a sharply angled white roof you can walk on; the Oslo Cathedral; and the Oslo Royal Palace.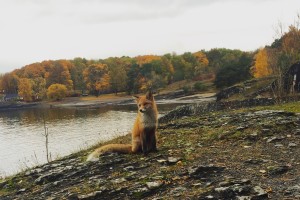 I was struck by the combination of architectural styles in Oslo. During my time at St. Andrews, I have also taken trips to Budapest, Edinburgh and Dublin. While they are all beautiful cities in their own right, they do not capture the perfectly blended mix of classical and contemporary buildings found in Oslo.
By the time we reached the Royal Palace, we were freezing (Oslo in October is not exactly warm) and tired, so we returned to our Airbnb for a quick rest. After warming up, we returned to Akker Brygge to eat dinner at a Norwegian restaurant.
Norway, Japan and Iceland are the only countries that allow the consumption of whale meat, so two of my friends decided to take advantage of this opportunity. They ordered giant kebabs made up of whale, beef, deer and reindeer meat and could not stop praising the flavors and tenderness of their unusual meal. I opted for the less controversial beef steak, which was also exceptional.
On our third and last day in Oslo, we visited the Viking Ship Museum, the Historical Museum and National Gallery. The Viking Ship Museum featured three enormous ships that were once used as burial mounds. Artifacts from these burials, including intricately carved wooden animal heads, textiles and sleighs, were displayed alongside the ships.
We were confused by the Historical Museum, as it didn't seem to feature any actual Norwegian history, but we appreciated the displays on the Americas, Congo and East Asia.
Our final stop in Oslo was the National Gallery. As an art history buff, I had been anticipating this visit since we booked our tickets to Norway, and the gallery met all of my expectations. The works of renowned artists from Courbet to Picasso were on display, and my friends even chided me for embarrassing them when I exclaimed over finding a Modigliani. The highlight of the gallery was one of the world's most famous paintings, "The Scream" by Edvard Munch. It was surreal to see such a well-known work in real life, and the experience was only accentuated by many lesser-known Munch paintings surrounding "The Scream".
Despite the brief nature of our visit to Oslo, we all felt like we truly experienced Norway. I will always remember the colors of Norwegian fall, and I doubt I will ever see anyone look as satisfied with themselves as my friend when he ate both whale and reindeer in one mouthful.