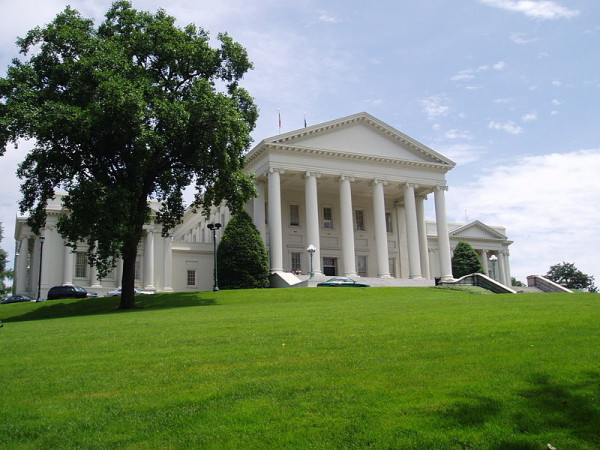 The race for the 93rd District seat in the Virginia House of Delegates is arguably the most contentious down-ballot race for voters in Williamsburg. Democrat Mike Mullin and Republican Heather Cordasco will go head to head on Election Day, Nov. 8. Both candidates' platforms address issues of transportation and education but differ in stance. Cordasco also takes a stance on the economy and Mullin includes issues of gender violence like domestic violence and sexual assault.
Transportation

Transportation and traffic congestion in the Peninsula are big issues for voters in the 93rd District and Cordasco and Mullin's views on what should be done do not differ greatly. Cordasco said that she would ensure the Peninsula gets enough transportation funding to finish widening Interstate 64 to Richmond, which she said would decrease congestion and make the area more welcoming to both tourists and small businesses. She cited her 23-year residence on the Peninsula as a reason for her support for increased transportation funding, because she has experienced the traffic congestion first-hand for years. Mullin also supports the expansion of I-64 toward Richmond to reduce traffic congestion.
Education
Both candidates are passionate about improving education in Peninsula public schools, but take different stances on where those improvements need to be made. Mullin's son started kindergarten this year, and while Mullin said his son was able to go through pre-K, he said he wants to make pre-K more accessible to a larger number of students in Virginia. Cordasco, on the other hand, focused less on early childhood education and more on high school. She supports encouraging schools to increase their focus on preparing students for careers in manufacturing and trade jobs. She holds the view that students do not need a four-year degree to be successful and that encouraging more students to pursue technical degrees will help bring more jobs to the area.
Economy

One of the major issues on Cordasco's platform is strengthening the economy. She supports bringing jobs into the district, especially through a greater focus on manufacturing and technical careers. Additionally, Cordasco wants to keep taxes low and said she will oppose any efforts in the House to raise taxes.
Gender violence
Much of Mike Mullin's focus this election is on gender-based violence and women's rights. He explicitly supports equal pay for equal work, wants to reduce the gender pay gap and supports abortion rights. In addition, Mullin is an outspoken advocate for victims of domestic violence, and he is especially focused on a proposal to reform a law that allows abusers to report victims who have left the relationship as missing persons. Mullin also supports making Sexual Assault Nurse Examiners more widely available for survivors of sexual assault.