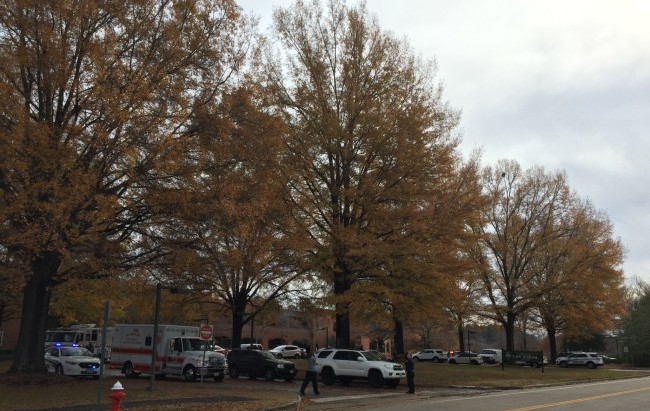 The Marshall-Wythe School of Law was evacuated this morning after reports of a fire on the second floor.
Members of the community were alerted to the fire just after 11 a.m. Wednesday.
Williamsburg Fire Department Chief Pat Dent said the smoke and fire damage seemed to be contained by the sprinkler system. He said, however, that there appeared to be water damage caused by the sprinklers, which is typical.
An investigator with the fire department is on the scene and could not be reached for comment. No cause has been reported yet.
The law school has been closed and is set to reopen today at 1:30 p.m.