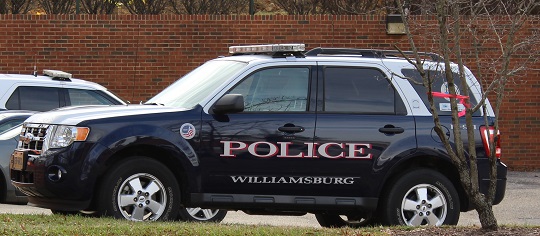 The Williamsburg Police Department has identified a suspect in the Dec. 3 sexual assault of a College of William and Mary student, a press release issued by the department today said.
James City County resident Jerome White was charged with one count of rape after an officer from the Williamsburg Police Department identified him as a suspect in the sexual assault of a female student.
Vice President for Student Affairs Ginger Ambler '88 Ph.D. '06 sent an email to the community this afternoon about the incident.
"Student Affairs staff and the WMPD immediately reached out to our student and we are offering resources and personal support," Ambler said in an email.
The full release from the Williamsburg Police Department is included below:
 "On December 3, 2016 around 0230 hours, a patrolling Williamsburg Police officer observe a female walking with an older black male in the 700 block of Scotland Street.  This appeared suspicious to the officer and he approached the pair to make inquiries.
    When the officer approached the pair, the male subject walked away from the scene leaving the female alone.  The officer then escorted the female student home.  She did not make any statements regarding a sexual assault at this time.
    Around 0315 hours, the female victim reported that she was sexually assaulted by the male prior to the officer's intervention.   
    The investigating officer was able to identify the suspect as 50 year-old Jerome White of James City County.  Mr. White was arrested around 1500 hours on December 3, 2016 after an interview and charged with one count of Rape.  
    He was transported to the Virginia Peninsula Regional Jail where he was held."