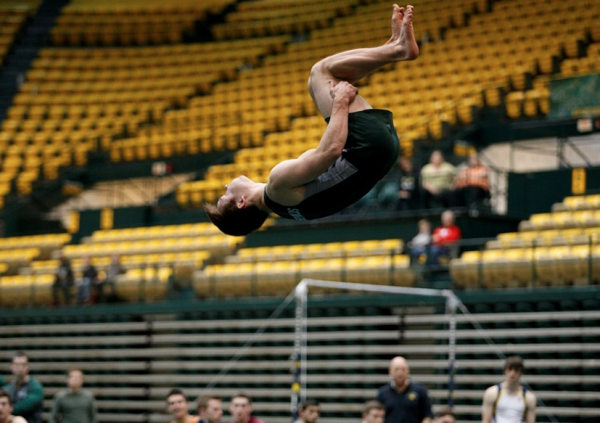 The William and Mary men's team traveled to Springfield, Mass., Sunday, competing at the New England Championships. The Tribe defeated Springfield 395.8-389.9, a 5.9-point difference that was established by the College's victory on four events.
The women's team was also set to travel to Chapel Hill, N.C. to compete in the North Carolina Quad Meet. However, the meet was canceled due to a broken water system that caused an emergency water shortage per the Orange Water and Sewer Authority.
Meanwhile, up north, the men had five gymnasts win events. High bar, pommel horse, vault and parallel bars titles went to the Tribe, with junior Griffin Antle and sophomore Jacopo Gliozzi sharing the pommel horse title with matching 13.8 scores.
Senior Neal Courter won high bar at a season-high 13.35 points and had a season-high 13.8 points on floor to tie for first. Senior Nick Van Dyke scored 14.6 points to win vault while senior Rob Meyer finished first on parallel bars with 14.1 points.
The Tribe exceeded season highs on pommel horse and floor due to the efforts of Antle, Gliozzi and Courter. Finishing the meet with 66.7 points on pommel horse and 67.05 on floor, these two events were the defining factors in the close meet. On parallel bars, the College finished with 66.55 points with Tribe gymnasts in second and third after Meyer's victory. The final score on vault was a 68.8 with a College sweep of the top two spots. The only event of concern was rings, where the Tribe took second and third with respective 13.5 and 12.9 scores from Meyer and sophomore David Watkins, but did not claim top honors.
The women continue their season Friday in Raleigh, N.C. at the North Carolina State Quad Meet, while the men head to Atlanta for the Peachtree Invitational vs. Illinois-Chicago Saturday.