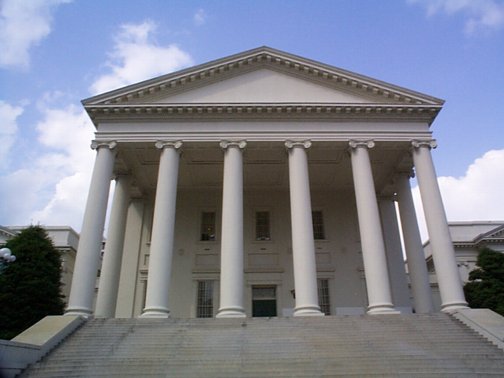 A bill passed in the Virginia Senate Tuesday, Feb. 7, would require that more information be given to the director of the Department of Environmental Quality before disposal permits are granted to Dominion Virginia Power in order to drain and dispose of coal ash ponds.
Sen. Scott Surovell (D-36) sponsored the bill, SB1398. It passed in full session with a vote of 29-11. Wednesday, Feb. 15, the bill passed through the House Committee on Agriculture, Chesapeake and Natural Resources with a vote of 22-0. The bill is now awaiting a vote on the House of Delegates' floor.
If passed in the House, SB1398 would require Dominion, or any owner or operator of a coal ash containment unit, to "identify water pollution and address corrective measures to resolve it." The bill also requires the owner to "demonstrate the long-term safety" of the coal ash disposal method in order to "keep ash out of wetlands and other sensitive areas." It also addresses alternative methods of disposal, such as recycling the coal ash for use in concrete or moving the ash to a landfill.
Noting bipartisan support for the bill, Sen. Monty Mason '89 (D-1) emphasized that this is not a fully comprehensive bill. It requires further assessment of coal ash ponds and the surrounding area in order to determine the full impact of coal ash disposal.
"This was really a compromise," Mason said. "Let's do a full blown assessment and then see what happens. This is the first step."
Coal ash is the byproduct from coal burning power plants. It contains high levels of arsenic, chromium, lead, mercury and selenium along with other toxic chemicals. Co-facilitator of theStudent Environmental Action Coalition's Environmental and Energy Justice subcommittee Rachel Merriman-Goldring '17 said in Virginia, power plants produce more than 2.7 million tons of coal ash per year.
"Coal ash is nasty stuff," Merriman-Goldring said. "That's enough to bury Arlington National Cemetery in three feet of ash every year."
To store the ash, it is mixed with water and put into man-made ponds.
This storage method prevents ash from blowing away, but it doesn't prevent the slurry from leaking into the surrounding environment. When the ponds are coated with a synthetic liner to prevent ash from seeping, the lining can be damaged, resulting in the coal-ash slurry contaminating nearby water supplies.
As coal-burning power plants close or transition to natural gas methods of producing electricity, the waste from the coal still needs to be handled. The current method of disposal is cap-in-place, which means the ponds are drained of water and then the leftover ash is covered and sealed.
Critics of this have pointed to the relative ease with which Dominion has received permits to cap-in-place coal ash ponds at Chesapeake, Chesterfield, Possum Point and Bremo Bluff.
Cap-in-place has also been criticized for not being a long-term solution to storage, as many ponds are located near rivers or ground-water sources.
There have been coal-ash slurry spills, including one in Tennessee in 2008 and one in North Carolina in 2014.
"It's important to have a sense of the scale of this issue," Merriman-Goldring said. "It's not just small amounts in isolated places. This isn't just happening in Virginia, but what's happening in Virginia may well affect what happens elsewhere in the region and nationally, policy wise. All of us live in Williamsburg now. Everybody's current city is in the [Chesapeake] Bay watershed, so this is an issue that really is local."
There are three power plants near Williamsburg that have coal ash storage facilities. The Yorktown and Chesterfield power plants are still operational, and there is also a decommissioned power plant in Chesapeake.
Environmental science and policy professor Mark Cooper said that SB1398 would not strengthen regulations around active disposal sites.
It doesn't do much to strengthen regulations around active disposal sites, only regulations around closing the sites," Cooper said in an email.
"It doesn't do much to strengthen regulations around active disposal sites, only regulations around closing the sites," Cooper said in an email. "This is probably relevant for the Chesapeake and Yorktown sites which could close in the near future, less so for Chesterfield. In that sense, the issues around coal ash storage and disposal that aren't changed by SB1398 are also really important since Chesterfield is a large site that is upstream on the James River from the Williamsburg area."
Merriman-Goldring said that she believes that now is the time for politicians to realize the particular effects coal ash disposal has on impoverished communities.
"We see time and time again that particular communities are impacted by environmental issues," Merriman-Goldring said. "Environmentalism is not as useful if it's not intersectional, so when we're talking about coal ash we're talking about an environmental problem and also a social justice problem. As these coal ash ponds are drained and disposed of, it is important for politicians to realize that people, usually those in disadvantaged communities, feel the brunt of environmental pollution, coal ash included. SB1398 is the first step in making sure that these ponds are closed in a way that mitigates the harmful effects the waste can have."