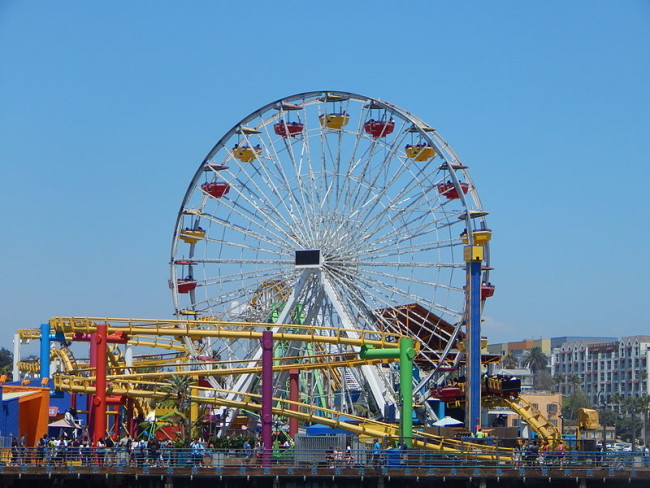 In a campus-wide email sent March 16, College of William and Mary President Taylor Reveley announced that as part of the College's billion-dollar fundraising campaign, the Ferris wheel on the Santa Monica Pier would be illuminated with green and gold March 17, at 10:30 p.m.
"On March 17, William & Mary's marvelous tradition of lighting up the skyline in green and gold is coming back, this time on the Los Angeles coastline," Reveley said in the email. "From the majestic Sunken Garden to the Empire State Building that beamed in Gotham's night sky, and now the iconic Ferris Wheel on the Santa Monica Pier, William & Mary is rising to great new heights and its light shines brightly on all of us."
According to Reveley, this event is a way to honor the approximate 7,000 alumni, parents and friends of the College who live in California.
This email follows the College's "For the Bold" campaign's series of regional events that started in New York this past fall. Sept. 29, the Empire State Building was lit with green and gold while the College hosted a campaign launch event, featuring performances by student musicians.