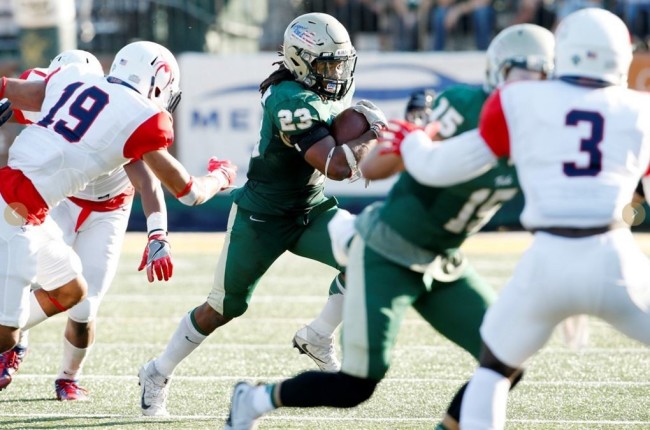 William and Mary senior offensive lineman Jerry Ugokwe was signed as an undrafted free agent after the 2017 NFL Draft by the Indianapolis Colts. Tribe senior running back Kendell Anderson will also get a chance to catch on at the professional level, accepting an invitation to the Atlanta Falcons' rookie minicamp.
Ugokwe developed into an anchor at right tackle for the Tribe over his five years at the College. The 6 foot 8 inch lineman started 42 games in his Tribe career. In 2015, Ugokwe was named third-team All-Colonial Athletic Association, and in 2016 he received first-team All-CAA as well as recognition as a third-team All-American by the Associated Press and the sports data company STATS.
Anderson was a two-year starter and team captain who finished his career ranked fifth all-time in school history in rushing yards. He also holds the third best rushing game in Tribe history, notching 219 yards and two touchdowns against Richmond this past season and capturing the Capital Cup MVP award. Anderson garnered a first-team All-CAA selection in 2015 and a second-team All-CAA nod in 2016.
Ugokwe and Anderson have the opportunity to join DeAndre Houston-Carson '16, Luke Rhodes '16, Tre McBride '15, B.W. Webb '13 and Jonathan Grimes '12 as former Tribe players currently in the NFL.