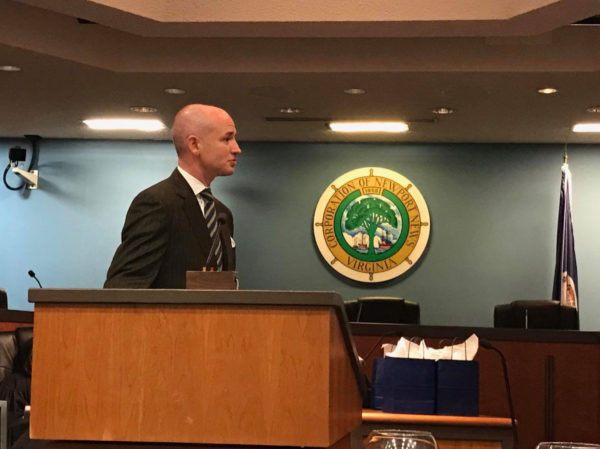 Mike Mullin, your current delegate in Richmond, is campaigning for re-election and needs your support. He is an effective, progressive legislator working hard for all Virginians.
Mike is a strong advocate for liberal values. In his first term, he voted for a 2 percent increase in teachers' wages, stood in support of Planned Parenthood, and, as a state prosecutor, gave an effective, law-based perspective to all legislation. In future terms, he hopes to expand Medicaid so that 400,000 more Virginians can get the health care they deserve, close the school-to-prison pipeline, expand access to pre-K education, continue to protect women's health and expand access to affordable birth control, ensure Equal Pay for Equal Work and protect our environment.
Secondly, Mike is a true American. He has shown time and time again that he is able and willing to put country before party. This is why, despite being a member of the minority Democratic party and being in the legislature for 60 percent less time than all other freshman delegates, he has passed the most legislation. This legislation includes bipartisan bills that closed loopholes allowing violent felons who commit domestic violence to get off on technicalities, and made it illegal for law-breaking police to simply be re-hired in neighboring counties. These are common sense bills that every American should support.
Mike has a plan for American democracy. Asked about gerrymandering, he will say that both Democrats and Republicans are, in part, responsible for our current political crisis. Even though there are federal limits, he finds it atrocious that any American can spend unlimited amounts of money in Virginia's elections. In that spirit, he continuously calls for independent redistricting and strong limits on campaign financing.
In voting for Mike, you are voting for the kind of legislature everyone — Democrats, Republicans, Independents — needs. And if you consider yourself a progressive, we need you to be part of a movement that will elect a strong Democratic majority in the statehouse and Virginia.
Either way, Nov. 7, vote for Mike Mullin.
Email Benjamin Hotchner at bmhotchner@email.wm.edu.