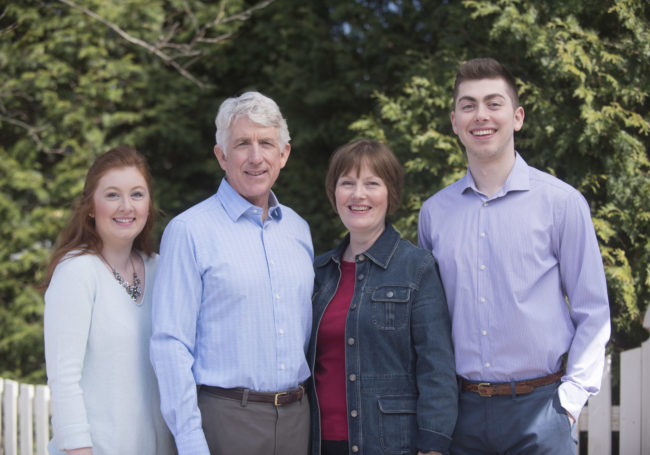 Incumbent Attorney General Mark Herring is the Democratic candidate seeking re-election for the position he has held for the last four years. For him, his life growing up with a single mother shaped his views, as she encouraged him to fix problems that he saw in his community.
Preparing for college, Herring worked on construction sites and did odd jobs to save money. He went on to receive his bachelor's in foreign affairs and economics and a master's degree in foreign affairs from the University of Virginia, in addition to a law degree from the University of Richmond School of Law. Prior to being elected, Herring served as a state senator representing Loudoun and Fairfax Counties and focused on issues affecting the economy, such as working to expand small businesses.
In 2013, Herring took a 165-vote margin over Republican candidate Mark Obenshain, who, because of the narrow margin, requested a publicly financed recount which began Dec. 26 of that year. After two days, Obenshain conceded, giving the Democratic Party control of the office for the first time in almost two decades.
Following the recount, Herring issued a statement that he would use his position to improve "public safety, veterans' services, civil rights, consumer and small business protections and ethics in our public sphere." Creating safer communities has once again moved to the center stage, as the opioid crisis and law enforcement have become chief issues.
Herring said that he believes "we can't just arrest our way" out of the opioid crisis, and he has a five-point plan focusing on legislation, education, prevention, enforcement and collaboration. He prosecuted over 75 cases against heroin dealers and donated over 80,000 drug disposal kits. Over 1.69 million doses of heroin and fentanyl worth $17 million were involved in these cases. He was recognized with the Bronze Key Award from the McShin Foundation for his commitment and effectiveness in addressing substance abuse.
Additionally, Herring has prioritized community safety by promoting gun control through universal background checks, and through providing new training and recruiting local police departments. Specifically, he has called for protecting the safety of children, so he has prioritized digital forensics work to put child predators in prison and has secured higher jail sentences for child predators. Through digital forensics, he worked to examine the use of computers and phones so that lab technicians could analyze child pornography evidence at the scene of the crime.
According to Ballotpedia, this prioritization of child safety has resulted in additional arrests, more than 4,000 pieces of evidence and 200 active investigations.
Now, as the Nov. 7 election approaches, Herring has emphasized his record of defending health care and called out his challenger, Republican John Adams, for pushing conservative social issues. He has also worked to challenge U.S. President Donald Trump's social policies, such as his attacks on the Affordable Care Act. However, Adams has critiqued Herring for being too focused on social issues, such as his early career move of seeking to overturn Virginia's ban on same-sex marriage.
Following his election, Herring brought marriage equality to Virginia by winning in the district and appeals courts prior to the Supreme Court decision. While Adams has called this "indefensible," Herring has touted it as one of his career achievements.
However, Herring has also focused on issues such as debt relief, working with the Medicaid Fraud Control Unit to save taxpayers' money, and has worked through a 30-year backlog of 2,000 untested rape kits.
Another issue that Herring and challenger Adams have clashed on is spoofing attacks. In July, Herring opted to not join a group of attorney generals petitioning the Federal Communications Commission for greater efforts to fight spoofing attacks and robocalls. Adams is now calling this decision a failure. In March of 2017, during National Consumer Protection Week, Herring addressed the dangers of in-person, online and phone scams.
Overall, Herring has emphasized that he is focused on preserving justice, equality and opportunity through his position, and that he plans on maintaining this focus if elected for a second term.