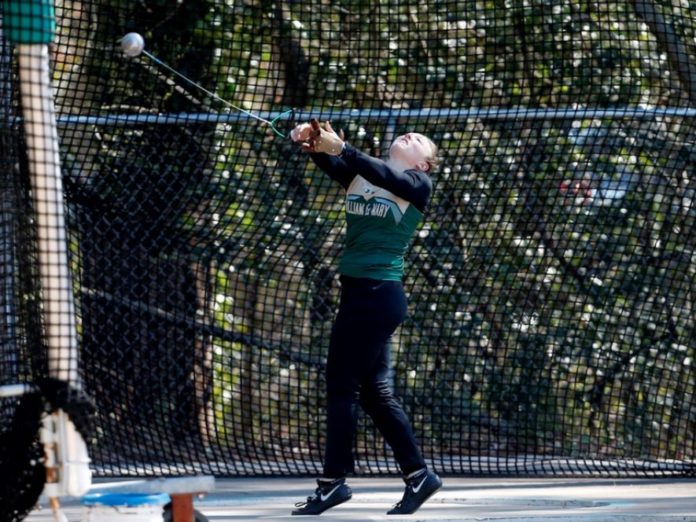 William and Mary competed at home this past weekend in the Dan Stimson Memorial Quad Meet. The men fell to Buffalo (91-84) and Navy (118-68), but tied George Mason 88-88 in the double-dual meet format. The women topped George Mason (110-80) and Buffalo (109.5-74.5), but lost to Navy as well, putting up a score of 95 to Navy's 106.
On the men's side, freshman KJ Cook shined, breaking the freshman records in both the discus and the hammer. Cook picked up the victory in the discus with a heave of 51.20 meters (168-0). Junior Ryan McGorty also had a record-breaking day. McGorty clocked 8:13.16 in the 3,000-meter run to win and shatter the Zable Stadium event record.
On the women's side, redshirt senior Molly Applegate won the 3,000-meter steeplechase in a collegiate-leading 10:20.07. She doubled back later in the day to win the 3,000 meters in 9:45.39. Senior Leia Mistowski won the discus with a toss of 39.61 meters (129-11) and won the hammer with a heave of 59.65 meters (195-8).
The Tribe will travel to North Carolina State next weekend to compete in the Raleigh Relays, which take place Thursday to Saturday at Paul Derr Track.