Though society has seen much progress in terms of gender inclusion, golf is still very much a male-dominated sport, something that junior Allison Olberding has felt in her experience being a collegiate golf player. Coming fresh from her victory at the Hound Ears Intercollegiate in Boone, North Carolina in October, she hopes to continue the trend of victory for women's golf.  
"There is a difference between men and women playing, especially at country clubs, where it is older-male dominated," Olberding said. "At my home club I've experienced not being taken seriously, despite the fact that I am a Division I collegiate golfer." 
"It can be frustrating for a bunch of us to be dismissed because we are women, but I do think that golf is progressing."
This experience is not unique to Olberding, a fact presently recognized by the Professional Golf Association and the Ladies Professional Golf Association, which are taking efforts to equalize the standing of women in golf.  
"It can be frustrating for a bunch of us to be dismissed because we are women, but I do think that golf is progressing," Olberding said. "The PGA and LPGA released #inviteHER to get more women involved in golf, and with Suzy Whaley being chosen as President of the PGA of America, it's a good step for women's golf." 
Allison's progress in golf can be attributed to changing generational attitudes about the ability of women to play the sport. Having grown up in a family supportive of women's golf through the years, this belief created an environment conducive to her success. 
"From when I was really young, my grandpa taught my mom and his two sisters golf, and my mom taught my twin sister and me, so we just always grew up playing," Olberding said. 
Allison and her twin sister Erica, who likewise plays collegiate golf at Drake University in their hometown of Des Moines, Iowa, enjoyed a close relationship.  
"Being twins who compete in the same sport, we were pretty competitive, but we competed over anything: getting the best grades or winning Monopoly," Olberding said.  
Despite her burgeoning success in the collegiate world, it was not always Allison's dream to play golf in college – rather, it was an idea that she stumbled into late in her academic career.  
"Growing up, I wanted to play soccer in college to follow in my dad's footsteps," Olberding said. "I tore my ACL my freshman year in high school and at that point, my mother insisted I was done with competitive sports. I had always played golf, but I never focused on it, so for the rest of my high school career, I focused on golf which meant travelling through the summer and meeting with college coaches."  
It was one of those meetings with college coaches that led Allison to choosing to come to William and Mary – a school that she became immediately enamored with.  
"One of my coaches in Iowa went to [Virginia], so she knew of William and Mary and I wanted to go to a school that excelled in Division I athletics and academics," Olberding said. "Naturally, William and Mary checked off every single box that I wanted in a school. Being able to practice more months of the year due to weather in the South, I can play golf the majority of the year, which is something that I could not do in Des Moines."  
Now a junior at William and Mary, Allison spends her time outside of golf as an Academy Ambassador – a program that allows freshmen student athletes to adjust to life on campus. She additionally helps to coordinate the student athlete Day of Service to the benefit of the local Williamsburg community.  
"As a Tribe athlete you have to learn to balance. I thought I had a good idea of time management in high school, but coming in, it's crazy," Olberding said. "Every year, I have to relearn time management. Women's golf misses the most amount of days per week of all women's NCAA sports, so it can be hard – especially with William and Mary's academic rigor."  
Academically, Allison focuses her time as a student at the Raymond A. Mason School of Business, where she studies accounting with a concentration in finance. Though she plans to pursue professional golf, Allison also has plans to pursue a CPA certification.  
"This year is my deciding factor. I hope to know my decision by the end of the year," Olberding said.  
Despite having a lot riding on the spring season and suffering some unfortunate setbacks, Olberding remains optimistic for an auspicious season for the College.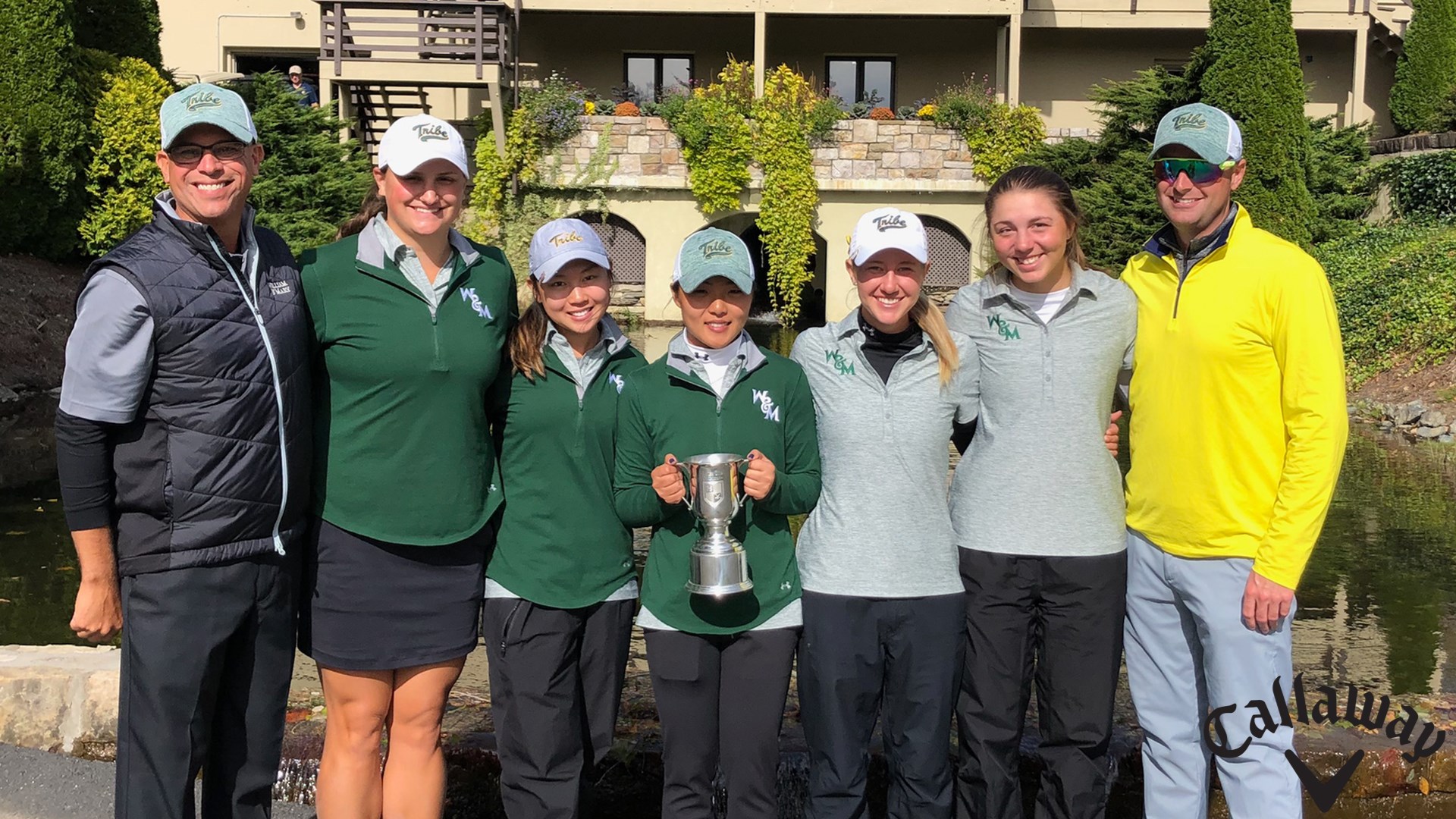 "I am optimistic for our spring season. One of our disadvantages is that a senior Liz [Elizabeth Choi '18] is graduating. She's currently the number one player on our team, so losing her is unfortunate, but she's trying to go professional, so we're all really proud of her." 
Commenting on her performance last fall, Olberding acknowledges that there were a few bumps in the road. However, she remained undeterred by that as she was able to break a four-way tie during the Hound Ear's Intercollegiate to emerge victorious when she shot a 74 (+2), ultimately winning by two strokes with a 150 (+6). 
"Coming off an internship over the summer, I didn't get too much time to practice and compete, so I was rusty in comparison to last year where I earned a lot of collegiate bests," Olberding said. "You can see throughout the season my progression of scores. Though I ended on a high note in the fall season, I hope that I can bring it back again in the spring season." 
Based on their performance during the fall, Olberding and the rest of the team have reason to believe that they have great potential to exceed at Kiawah.  
"We always somehow go to Kiawah and do really well," Olberding said. "We are all looking forward to Kiawah; it's 18 holes in three days instead of 36 and 18, so we actually have time to do other things like homework and go to the beach." 
Olberding is currently preparing for the College's participation in the Kiawah Island Intercollegiate in Kiawah, South Carolina on Feb. 24-26 where she hopes to replicate her previous successes.
Correction: A previous version of this article listed Susan Whaley as the President of the PGA of America. However, the correct name for the President of the PGA is Suzy Whaley.