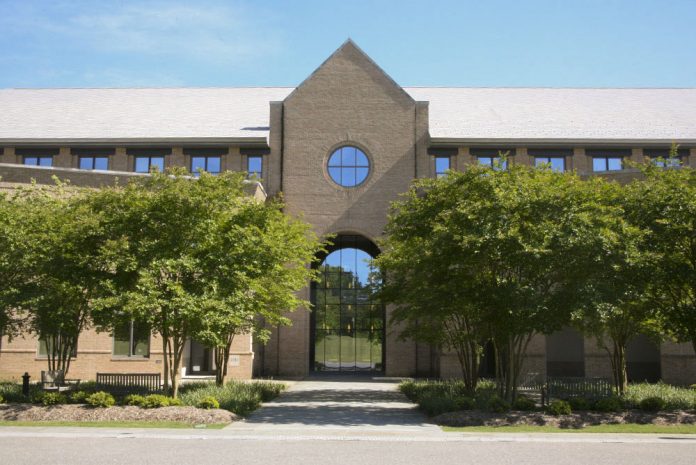 In response to a statewide shortage of teachers, former Virginia Gov. Terry McAuliffe issued an emergency directive in December 2017 for the state's Board of Education to change the regulations for undergraduate programs in education. 
Pending approval from the College of William and Mary's Board of Visitors and the State Council of Higher Education for Virginia, the College's School of Education will begin offering an undergraduate major in elementary education starting August 2019. 
McAuliffe's emergency directive also created a faster way for the state to approve these new majors, allowing the College to now begin advertising the proposed program. 
Prior to McAuliffe's directive, most public colleges and universities required that students first completed a bachelor's degree in a different discipline – such as math, psychology or sociology – before spending a fifth year in a teacher preparation program in order to earn their master's degree in education. 
School of Education Associate Dean for Academic Programs Leslie Grant Ph.D. '06 said that she believes this was because across the state, many educational experts and lawmakers assumed it would be better for teachers to come from a strong liberal arts background achieved through first majoring in a different discipline. The shortage of teachers, particularly those certified to teach English as a Second Language students and those with special education needs, served as the impetus for this change. 
"This allows students an opportunity," Grant said. "Many students who are interested in elementary education see a barrier in having to double major, having to finish in four years. It's really exciting that the university confers three bachelor's degrees … now we will have a fourth degree. So we just think that this is a very exciting time, and it offers an opportunity for students who know they really want to pursue elementary education. We think it's a great profession to be in to give back to the community and we are excited to be able to do that at the university level." 
School of Education professor and Center for Innovation in Learning Design Co-Director Mark Hofer said that with the College's COLL curriculum, there is a benefit to having students directly major in elementary education. 
"I actually think that being able to major in education is a benefit for elementary teachers because this will give them an opportunity to take courses in the COLL curriculum and as electives in the different disciplines," Hofer said. "Right now, they major in perhaps psychology or English where they have deep knowledge in those disciplines, but we have situations where students haven't taken a math class since high school, so they will become well-rounded. The COLL curriculum provides even more flexibility." 
In addition to the courses required for the major, Virginia requires that students take other courses to be eligible for a Virginia teaching license, such as courses in English and math. Hofer said that as the elementary education major progresses, the School of Education will be identifying COLL courses that are especially suitable for the program. 
The School of Education will not be hiring additional faculty for the undergraduate program. They will begin offering a new, two-credit introductory course in the fall, but beyond that, curriculum will remain the same. The new course, Orientation to Teaching in the Elementary School, is designed for freshmen and sophomores who may be undecided about pursuing a career in education.  
"This experience would give students an opportunity to understand some of the current issues in K-12 teaching today," Hofer said. "It also gives them an opportunity to do clinical rounds so William and Mary students get to see specific practices in action and see a range of different types of schools. … The benefit of the orientation course is for students to have an early experience out at school to determine if education is the right fit for them, and if it is, they can plan it out earlier. What happens now is that students come to education later, after perhaps volunteering at Matthew Whaley [Elementary School]."  
After the orientation course, elementary education majors would move on to courses focusing on the social, cultural and historical foundations of education as well as courses on education psychology. During junior and senior year, students would take teaching methods courses for mathematics, literacy and social studies.  
The culminating course for the major, just like with the fifth-year program, will be a full-semester student teaching experience. The School of Education works with Williamsburg-James City County Public Schools to place students as interns in local schools. At the same time, they are enrolled in a seminar to discuss what they learn alongside their peers.  
"We see the enormous potential and strength in William and Mary students; we know it can be difficult to stay for a fifth year or to come back for a master's degree," Hofer said. "We are grateful to bring more undergrads into education. The profile of William and Mary students [is] 'individuals who want to make a difference,' and this gives them a much clearer pathway to do that." 
The proposed major will be 41 credit hours. The optional concentrations in ESL and special education are 12 and 15 credit hours, respectively. The five-year program, designed to allow students to begin taking School of Education courses during their junior or senior year, is 45 credit hours.  
Pending approval, the new major will be a Bachelor of Arts degree in elementary education. Students would also have two optional concentrations: one in ESL and one in special education. After completing the four-year program, these students would be eligible for licensure in Virginia. However, McAuliffe's directive only affects elementary education. Students seeking degrees in secondary education will still be required to complete bachelor's degrees in the disciplines in which they hope to teach.  
Additionally, the School of Education will continue to offer the fifth-year program for elementary education as well as a stand-alone master's program in elementary education.  
Other universities across the state are following suit. The University of Virginia, James Madison University, George Mason University and Old Dominion University are all planning to launch similar programs in the fall 2019 semester.  
To promote the new major on campus and to advertise to the incoming class of 2023, who will be geographically separated from the School of Education due to their residence on campus, Grant said School of Education faculty will be working with the College's Office of Academic Advising to make sure students who express interest in education will be directed to the new program.  
"[The other day] we had a career fair here," Grant said. "School divisions from all across the state come to interview our students and what we hear from all of the school divisions is, 'We want William and Mary students in our schools.' Most of our students find a position quite early and they are really sought after across the state."