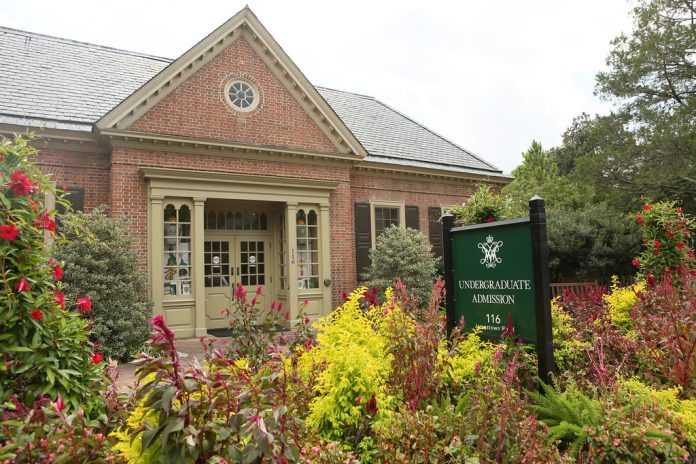 I think we can all agree that registration days are some of the most stressful days of every semester. There is the stress of wondering if you will get into any of the classes that you want, especially when they are requirements for your major or important prerequisites that could determine if and when you take future classes. There is the stress of waking up on time to make sure you do not miss your designated registration window, or a spot in all the desirable classes. There is so much counting on what probably amounts to less than a minute of actual time — not factoring in time for when Banner crashes and has to reload multiple times — and there must be some sort of solution.
This year, the College of William and Mary changed the structure of freshman registration in an attempt to alleviate some of this stress. However, I'm not so sure that the new plan really solves any of these proposed problems.
In past years, freshmen registered for their classes at the end of orientation after completing a short summer course about different requirements and academic plans, as well as learning about scheduling through information sessions and recommendations during orientation. This year, however, freshmen were allowed to register for up to eight credits over the summer, before arriving on campus, leaving about half of their schedule to complete during orientation. It does not seem that there was any restriction about which courses were available to them this summer, although they were encouraged to choose a COLL 100 or COLL 150 and something to fulfill proficiencies, such as mathematics, foreign language or arts courses.
Although this appears to eliminate half the stress, I am not sure that it actually accomplishes this goal. Incoming freshmen are not familiar with the typical anxieties and inconveniences that come along with registration: they should not have to deal with them alone. For example, if my computer refused to load Banner for a whole minute when the registration portal opened over the summer, I would wonder what I did wrong, question my every action, and worry that I was the only one experiencing that issue. If I was not sitting in the hallway of my dorm with the twenty other girls on my hall, as well as my Orientation Aides and Peer Advisor, how would I know what to expect? Without a voice of reason by my side, what would I do? I would still feel very anxious and overstressed without any guidance.
I'm sure that plenty of people were probably fine with the situation this year, but it also probably increased their levels of stress instead of alleviating them. There was something very comforting about the first registration because the OAs were there to answer any questions as soon as they arose. I liked knowing that I was not alone.
This, of course, does not even take into consideration how difficult it can be to understand all of the different requirements that every student must fulfill. There are a lot of different categories, and it can be confusing to try to navigate all of the rules and fine print with only your computer to help you. When I made my prospective schedule during the online summer course, I spent hours making sure to choose courses that were offered during the correct semester, would fit into a weekly schedule, and fulfilled at least one requirement. By the end of the process, I was overwhelmed and doubted that I even completed my schedule properly. I needed someone to talk me through it.
Of course, I would have ultimately been OK if I was left to fend for myself — just like all of the freshmen this year — but I do not think that this method is the best option. There is nothing better than in-person question-answer sessions designed to settle incoming freshmen and make sure that students are on the correct path. For example, what is the difference between the COLL 200 NQR and the regular NQR requirement? In writing, it can seem as if they are the same thing, but in person, OAs and peer advisors can break it down. Also, these mentors can recommend for students to take or avoid certain courses that they are considering, and new freshmen can compare schedules and help each other decide.
Another small difference this year is that their on-campus registration was at 5:00 p.m. instead of the trying time of 7:00 a.m. I actually like this change because it eliminates any worry that students may have about accidentally sleeping in, and it also gives students a chance to sleep more during such a busy week.
As I have said throughout this article, I do not think these changes are the worst changes that the College could have made to freshman registration, but I also do not think that these changes accomplished their goals of reducing stress for new students. It makes sense to think that breaking down the process would make each registration seem less "all-or-nothing." However, the College also must consider that new freshmen are not experts on making their own schedules and they do not have the best grasp on all of their requirements. Freshmen should be supported through the registration process, not thrown out to sea without a life jacket.
Email Alyssa Slovin at amslovin@email.wm.edu.