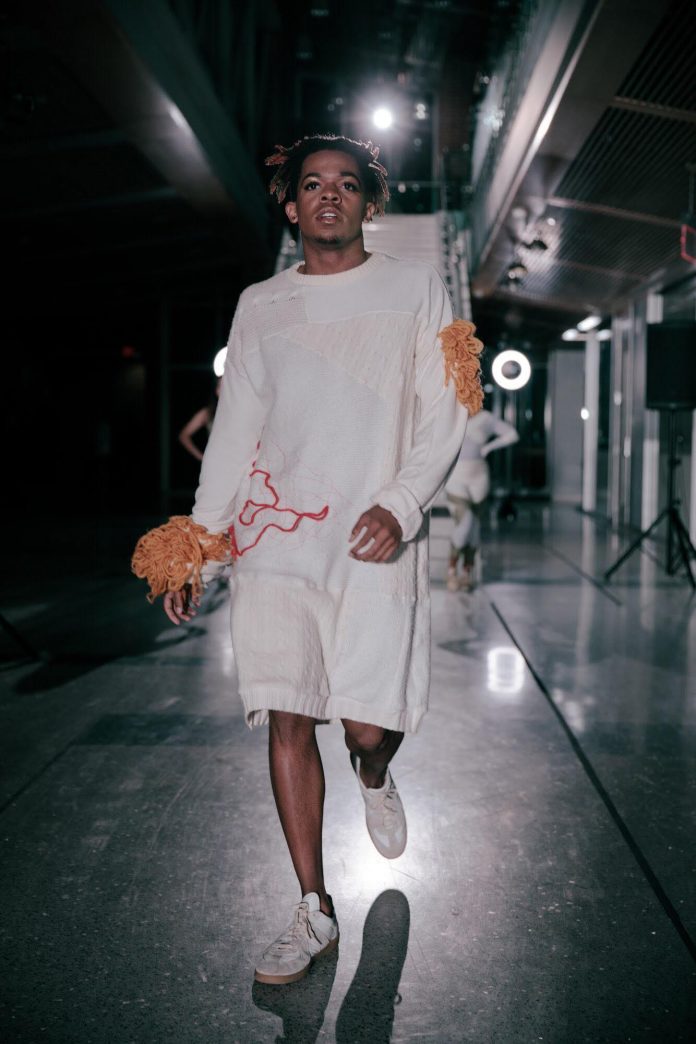 An extremely active member of the College of William and Mary community, Jeron DuHart '21 spent two years pursuing his passions both on and off the stage. As a double major in computer science and business analytics, DuHart hopes to use his solid employment opportunities post-graduation as a springboard from which to pursue musical theater.
DuHart, who grew up all around the world, dove into several activities on campus upon arriving in Williamsburg. While DuHart initially struggled with the College's lack of diversity and faced many microaggressions, he eventually was able to find activities and people that made him feel at home.
"It took me a while to learn to love William and Mary," DuHart said. "I had a really rough time my freshman year because I dealt with a lot of microaggressions; it was a big culture shock because I went to a really diverse high school, and I've lived a very diverse life. Coming to William and Mary and seeing a lot of white people that had never really interacted with people of color before was on the rougher side, but within the next year, I learned where my space and my niche was. Once you find your friends, William and Mary is so supportive."
On campus, DuHart is involved in many extracurricular engagements, but his passions for singing and dancing are especially prominent fixtures of his life at the College. DuHart is a singer within an on-campus acapella group — the Cleftomaniacs — in addition to being a dancer in Syndicate, the College's hip-hop squad, as well as a member of No Ceilings, the College's only nationally competitive acapella group. DuHart is also a part of the African Culture Society and the Black Student Association.
While his majors are both STEM focused, DuHart hopes to pursue a career in performance and acting.
"My true passion is musical theater," DuHart said. "I knew for a fact that going to California and auditioning for shows and having some waiter job was going to be very difficult. I decided that I wanted to go to college first and get at least a master's in a STEM field, so I could have a really solid side job, so I can continue to pursue my desires of singing and acting. With that I wanted to make sure I keep all of my skills up to date, so that's why I dance still and sing still and act."
DuHart is highly motivated and works hard to advance his goal of attending a master's program in California, where he can more easily audition and begin his performing career.
While he has an eye on the future, DuHart said his main goal was getting to meet the people of the College while he's still here and shared how his activities help him broaden his connections throughout the campus community.
"My main goal is to kind of get to know as many stories as possible," DuHart said. "Every single one of the roles I have on campus kind of ties into that. Whether or not I'm meeting people from a cappella or from syndicate or an event BSA or ACS, my main goal is to get to know William and Mary students."
Whether he is singing with the Cleftomaniacs or working late nights at the Earl Gregg Swem Library, DuHart is constantly improving himself to further reach for his goals and is motivated to continue carving his path at the College.
DuHart's primary piece of advice for students here was to not only try things out of your comfort zone but to also make sure you are meeting people along the way. DuHart shared how he is continuously gracious for all his new experiences and that every student has a story to share.
"Try new things," DuHart said. "I was scared to join a lot of things because they were out of my comfort zone, but just going out of your way to try new things, I've never been unpleasantly surprised by a time that I've something new. Honestly meet people, you have to be out there, each of us have incredible stories that deserve to be know so get to know whoever you can.