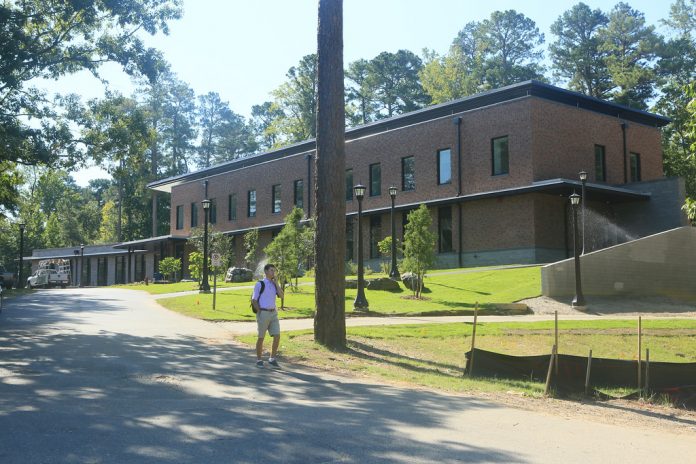 Virginia is a great place for political junkies and policy nerds like me to live, because we have an election every single year. Although President Donald Trump is not on the ballot this year — and the way things are looking with the recent impeachment inquiry, he may not be on it next year either — Virginians will head to the polls Nov. 5 to elect the members of the Virginia General Assembly, including seats in the Virginia Senate and the Virginia House of Delegates. 
Since 2017, Williamsburg and the rest of the Virginia House's 93rd district have been represented in the House of Delegates by Mike Mullin. Mullin, a Democrat, is up for reelection this year, and I am urging you to vote for him. 
As one of the Democratic co-whips in the House of Delegates, Mullin was a leader of some of the most impressive reforms to come out of Richmond in the last few years.
These reforms included the 2018 Medicaid expansion, which provided healthcare to nearly 400,000 Virginians, and the public-school teacher pay raise that passed earlier this year, which was the first pay raise of this magnitude in almost a decade.  
Additionally, Mullin has been a part of some amazing proposed reforms that were not signed into law. Earlier this year, he co-sponsored a bill that called for universal background checks on all Virginia gun sales and voted to ratify the Equal Rights Amendment. 
Mullin has also proven that he is able to reach across the political aisle to help those in need. This year, he introduced and sponsored a bill to protect children from abusers. The bill unanimously passed both the House of Delegates and the Senate. Gov. Ralph Northam signed the bill into law in July. 
But don't just take it from me. Take it from some of the terrific organizations that have endorsed Mullin. Planned Parenthood Virginia, NARAL Pro-Choice Virginia, the Virginia Education Association, the Sierra Club and the League of Conservation Voters all support him. Mullin also received an F-rating from the National Rifle Association, which means the gun lobby really doesn't want to see him re-elected. 
Meanwhile, Mullin's opponent Heather Cordasco received an 86 percent support rating from the National Rifle Association and has been endorsed by the Virginia Society for Human Life, an anti-choice lobbying group. 
Beyond politics, Mullin is also just a nice guy. As a volunteer on his campaign, I've had the pleasure of spending some time chatting with him about the issues that face Virginians. His charisma, intelligence and passion for change make him one of the most approachable politicians I have ever met. I should also add that he is amazing at Cards Against Humanity. At the end of the day, isn't that all we're really looking for in our leaders? 
If you are registered to vote in Williamsburg, do not forget to go to the polls Nov. 5. Voting is a right that countless activists have fought and died for across our nation's history.
Regardless of your political leanings, participation in the democratic process is what makes this country great. All I ask is that while you're in that booth, you consider filling in the bubble next to Michael Mullin. 
Email Aidan White at amwhite02@email.wm.edu.