College of William and Mary Provost Peggy Agouris announced the deaths of two faculty members in notices sent to faculty, staff and students this past weekend. The Flat Hat remembers Richard Palmer and Ryan Fletcher.
Richard Palmer
Sunday, March 15, theatre professor emeritus Richard Palmer died at his home in Williamsburg. Palmer joined the College's faculty in 1980 as a theatre and speech professor, following 16 years teaching at Washington University in St. Louis, where he created the university's theatre department. He received his B.A. from Princeton University in English and his M.A. and Ph.D. in speech and theatre from the University of Iowa. Palmer maintained his role in the College community as a member of the Admissions Policy, Educational Media, Hearing, Library Advisory, Promotion, Retention and Tenure, Faculty Research and Self-evaluation (decennial) steering committees. He also served as chair of the Educational Policy, Faculty Assembly and Prizes and Awards committees.
Palmer was a member of the department of theatre, speech, and dance, serving as the chair for over 10 years, and was the artistic director of the College's theatre. Palmer also served as an officer of the College's Phi Beta Kappa chapter and worked on the Executive Board of the Southeastern Theatre Conference, participating as president and vice president of the Virginia Theatre Conference.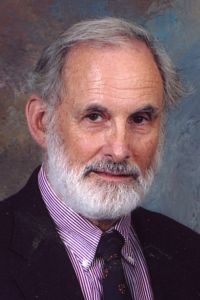 Palmer published six books, an online textbook and numerous articles. From 1996 to 2018, he was the managing editor of "Theatre Annual, a Journal of Performance Studies." Palmer directed nearly 50 productions for the William & Mary Theatre and the Virginia Shakespeare Festival, and designed over 20 more productions. In addition to these accomplishments, Palmer remained dedicated to his students. He was awarded the Phi Beta Kappa Teaching Award in 2014.
"Students come with a lot of excitement about theater," Palmer said in a 2016 interview with The Daily Press, quoted in a written statement from Agouris. "But for most of them, it's been an extracurricular and recreational activity. It doesn't really occur to them that it's a particularly challenging intellectual process So I think what I've always viewed my role is to make them think more about what they're doing, why they're doing it, how they're doing it, how it's been done before, how it might be done next time. It's to sort of bring a degree of intellectual engagement to what is essentially a creative process."
Agouris said that the family asks that, in lieu of flowers, donations may be made to the Richard H. & Rebecca L. Palmer Scholarship in Theatre and Piano Performance Endowment.
Ryan Fletcher
Thursday, Feb. 20, Ryan Fletcher, instructor of voice and director of the Opera Workshop, died. Fletcher was surrounded by music and vocal studies at a young age in California, where he spent his early life. He earned a certificate in technical theatre at Cabrillo College, and entered the University of Nevada at Reno on a football scholarship. While there, he became a notable entertainer in casinos. Fletcher earned a significant scholarship from Boston University's School for the Arts and sang Lieder and Melodie in addition to opera in Boston.
When he moved to Williamsburg in 1976, Fletcher's vocals received the attention of notable French baritone, Gerard Souzay. Souzay invited him to the Ravel Academy in St. Jean de Luz, France. He sang there with L'Orchestre de Bordeaux-Aquitane under Pierre Monteaux, and subsequently studied German Lieder in Germany before making his New York debut at the Third Street Settlement School in a program of Melodie and Lieder.
Following this professional performance period, Fletcher began his career as a vocal instructor in 1983 at the College. He instructed hundreds of students, and established the opera workshop course, where he managed to both teach and perform. He recently chaired the Applied Music Advisory Committee for the College's Music Department. Fletcher was also heavily involved in the Bruton Parish Church choir for 44 years, performing in concerts and services there. Performing the music of Christmas from Bruton Parish to King's Arms Tavern, he was a founding member of the Colonial Williamsburg Madrigal Singers.
Fletcher was also interested in history, and he became a historical interpreter for the Colonial Williamsburg Foundation, portraying John Greenhow. Fletcher spent many years at his desk in the Greenhow store, telling historical tales. He also portrayed George Washington in the recreation of the Virginia delegation's trip to Philadelphia for the U.S. Constitution, and Patrick Henry in the recreation of the Madison-Henry debates.
"As Autumn was Ryan's favorite season a celebration of life and remembrance will be held at Bruton Parish Church in the fall," Agouris said in a written statement. "Details will be forthcoming."