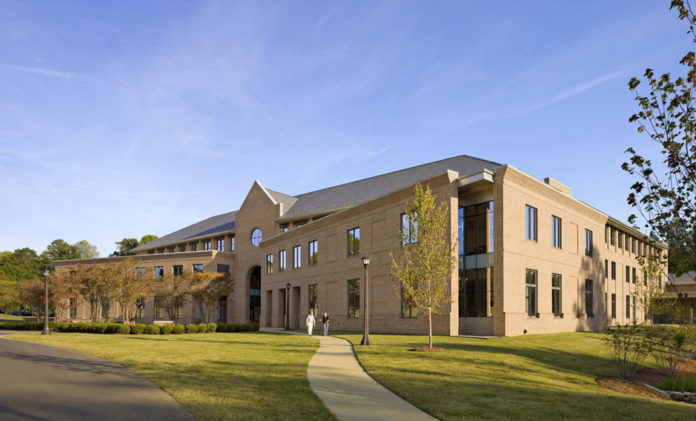 This article alludes to suicide and self-harm.
Housed within the College of William and Mary's School of Education is the Center for Gifted Education, an academic resource designed to develop curricula and bolster educational opportunities for intellectually gifted students in Williamsburg and throughout the United States. In 2015, one initiative within the Center was established to examine the relationship between gifted students and suicide, as well as to craft strategies for mitigating and preventing self-harm among talented young people.
In addition to serving as the Center for Gifted Education's executive director, Tracy Cross has spearheaded the Institute for Research on the Suicide of Gifted Students for five years, working with students, faculty, staff and academic peers to better understand patterns of mental health prominent in gifted young people.
Cross, who has conducted research on the suicidal behavior of gifted students since 1994, said that his 11 years of experience working at the College have illustrated to him the importance of specialized support and education for talented students, especially given the backgrounds of students on campus. He also identified the College's influential role in investigating gifted students, since the Center is among the primary contributors to academic research in this field.
In addition to conducting research into the suicide of gifted students, Cross and his colleagues seek to determine how to best protect all students from harm. He said that the most important strategy for preventing suicide in young people is to buy time — which he described as supporting initiatives that make it difficult for students to readily access lethal methods of suicide, such as firearms."It is imperative that the Institute continue this line of research as there are so few professionals doing research on this critical topic," Cross said in an email.
Cross then outlined several reasons why gifted students may be at risk for suicide, though he emphasized the uncertain nature of researching the topic and acknowledged the diversity of students' individual situations. As part of his work with the Institute, Cross occasionally does site visits to regions deemed suicide 'hotspots' — where incidents occur in clusters, with multiple suicides following one initial event in a contagion-style sequence — to make sure that the emotional and intellectual needs of gifted students are being addressed in conversations surrounding mental wellness. Referencing these clusters, Cross specifically pointed to Palo Alto, California and Northern Virginia as places where multiple gifted students died by suicide.
"Usually the CDC comes in after these contagion situations and offers what it can… my role is quite different. It's making sure that the gifted piece is being considered," Cross said.
"I like to use the 'high-achieving' moniker, because I think it helps us understand some of the relationships you can probably describe yourself."
In analyzing what makes some communities potential hotspots for suicide clusters, Cross theorized that in these regions, residents are sometimes more intensely driven by achievement and success than in other parts of the country.
For gifted students, the pressure to succeed and perform well academically often becomes a core aspect of their educational experience in elementary, middle and high school, especially when their teachers and parents have praised them for their talents during their upbringing.
"… Each situation is different, and all situations share some similarities," Cross said. "I like to use the 'high-achieving' moniker, because I think it helps us understand some of the relationships you can probably describe yourself. High-achieving communities often have a culture about them."
Furthermore, Cross said that some gifted students face challenges transitioning to academic life at college, as they go from being among the highest achieving students at their high school to working and studying in a more rigorous environment, where they may be surrounded by peers just as talented as they are for the first time in their scholastic career. At the College, which has had some experiences with suicide clusters in the past, being conscientious about challenging situations unique to gifted students is important in safeguarding the well-being of students and community members.
"From a very pragmatic point of view, anybody who's admitted to William and Mary, in my opinion, is a gifted student," Cross said. "That means that this research we're doing can apply to them."