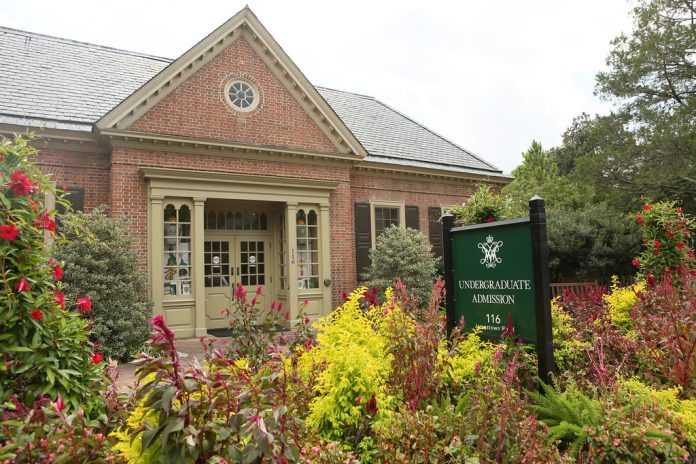 Thursday, Oct. 15, the College of William and Mary announced a new partnership with The Posse Foundation to provide full-tuition scholarships to selected students at the College. Founded in 1989, the foundation has strived to partner with universities in awarding $1.5 billion in scholarships to nearly 10,000 scholars for their Posse Veterans Program.
According to their website, The Posse Foundation aims to make sure that leaders of the 21st century will reflect the country's evolving demographics and that these individuals will act as a catalyst for further national development. Some of the foundation's main goals include expanding the pool of youths for college recruitment, building more interactive and welcoming campuses and ensuring the persistence of academic studies to succeed.
"We celebrate this new partnership with The Posse Foundation," College President Katherine Rowe said in a written statement. "I've long admired Posse. They effectively identify students of extraordinary ability and enormous potential and support them to ensure they receive an education worth their merit. I know these students will reflect exactly the types of leadership qualities and ethos that typify the William & Mary community."
The College's partnership with Posse marks the first time students attending Virginia schools will be selected as potential cohort members. The foundation will provide full scholarships, including mandatory fees, to diverse groups of students, particularly for students who will be the first in their family to attend college or students who may not have been able to attend the College due to financial needs.
"These scholarships build on William & Mary's commitment to affordability through financial aid for in-state students," Associate Vice President for Enrollment and Dean of Admission Tim Wolfe said in a statement given to W&M News. "According to the most recent federal data, in-state students who qualify for aid and come from households at or below an income level of $110,000 will pay and borrow less on average to attend W&M than they would for any other four-year public university in the Commonwealth."
"These scholarships build on William & Mary's commitment to affordability through financial aid for in-state students."
Recent remote online meetings fostered the creation of such a partnership. The College has committed to a five-year partnership with The Posse Foundation, which will award the College a one-time $250,000 grant to cover costs in the first year. Additional support from alumni and other donors will be crucial to cover the program costs and scholarships in future years.
According to the press brief, Posse will select a field of 20 candidates, 10 of whom will eventually receive scholarships.
The College will start the initiation of students by recruiting faculty members for the cohort who will participate in a PossePlus Retreat and other programs to forge connections with other cohort members. Members of the College's Office of Undergraduate Admission will interview 20 finalists in March 2021 with selections coming soon after.
"We are thrilled to partner with William & Mary on this exciting new initiative," Posse Foundation founder and president Deborah Bial said in a statement given to W&M News. "With our nation facing so much division and unrest, this partnership reflects our shared commitment to increasing opportunity for talented young people from diverse backgrounds and contributing to a more equitable society. We are excited to work with President Rowe and her team in Virginia to launch the very first in-state Posse program.