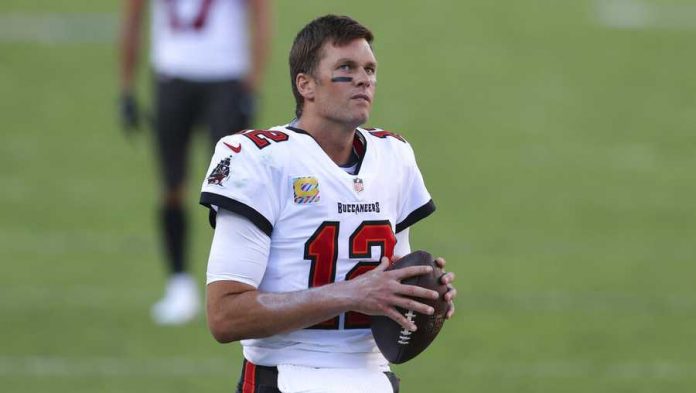 When Tom Brady announced he was taking his talents to the Tampa Bay Buccaneers, all of New England was devastated. We told ourselves that it was for the better. Brady was past his prime and we needed a fresh start after an embarrassing loss in the AFC Divisional Round last season. However, not only had we lost our Hall of Fame starting quarterback of 20 years, but we were without a franchise QB.
In the last several years, we also lost Jimmy Garropolo and Jacoby Brissett, who both went on to become starting QBs for other franchises. All of a sudden, our QB1 was either Brian Hoyer or Jarrett Stidham- downgrade to say the least.
Brady's move to Tampa Bay was the first of many dominoes to fall. The Patriots lost several key defensive players to free agency, including Kyle Van Noy, Jamie Collins and Nate Ebner. Many key players also opted out this season because of COVID-19, including Marcus Cannon, Dont'a Hightower, Patrick Chung and Brandon Bolden.
However, morale turned around in New England when former league MVP Cam Newton announced he would be signing with the Patriots. Though a polarizing figure, Newton's signing breathed new life into Patriot Nation and the fan base became re-energized for the season.
Many questions still remained unanswered ahead of Week 1, including the skill level of the Patriots' receiving core and Newton's ability to run the ball. However, a dominant Week 1 victory over Miami put fans' fear to rest. Although Newton only threw for 155 yards, he made up for it with 75 rushing yards and two rushing touchdowns.
Meanwhile in New Orleans, Brady and the Buccaneers lost their first game of the season, making Patriots fans feel a lot better about themselves.
But after Week 1 the script flipped. Though they beat the Raiders, a competitive team, the Patriots are 1-3 since their Week 2 defeat at Seattle. The Patriots have been limited in practices because of multiple COVID-19 concerns and have looked flat on both sides of the ball. Since returning from his positive COVID-19 case and subsequent isolation, Newton has thrown seven interceptions and no touchdowns.
The Buccaneers, on the other hand, have gone 5-1 in the last six weeks, with their only loss being a one-point defeat to the 5-1 Chicago Bears.
Since Week 2, Brady has been on a roll. He is averaging 278.5 passing yards, 2.66 touchdowns and just 0.33 interceptions per game. Several of Tampa Bay's victories were against impressive teams, including Green Bay and Las Vegas the past two weeks.
Last season, Tampa Bay ranked third in offensive yards per game (397.9) and first in passing yards per game (302.8). Their success can be attributed to a talented receiving core and bold decision-making. However, their starting QB at the time Jameis Winston led the league with 30 interceptions (rookie Baker Mayfield threw the second-most interceptions with 21).
And so Brady walked into a Buccaneers locker room that had lots of talent on the offensive side of the ball. His receiving core includes Mike Evans and Chris Godwin, two of the premier receivers in the league. Despite suffering an injury towards the start of the season, Godwin is averaging 88 receiving yards and half a touchdown per game. Evans' stats have been disappointing so far this season but his presence on the field opens things up for other receivers.
The Buccaneers' run game has also improved this season. Former Jaguars tailback Leonard Fournette joined the team this offseason and has helped Tampa Bay achieve 105 rushing yards per game.
Like Evans, Fournette's stats have not been impressive thus farbut his addition, coupled with Brady's play-calling, has given the Buccaneers much more versatility on the field.
Now seven weeks into the season, we have all been reminded of why Tom Brady is the greatest QB of all time.
It is not just his athletic ability, but the enthusiasm that comes with it and the players that follow.
Tight end Rob Gronkowski made an unexpected early retirement following the 2018 season, but many experts expected him to rejoin the league, most likely with the Patriots several years later. However, once Brady announced he was moving to Tampa Bay, it was inevitable for Gronkowski to join the team. Florida's laid-back atmosphere suited Gronkowski's adventurous lifestyle better than the strict Patriot model under head coach Bill Belichick.
Now, former Pittsburgh Steeler and New England Patriot wide receiver Antonio Brown has signed with Tampa Bay, and the Buccaneers are turning into a "super team."
Similar to his time in New England, Brady's talents have attracted the interest of other high-profile players.
Brady has made it clear. He is still in his prime and contending for another Lombardi trophy. Patriots fans need to understand that and acknowledge that his magnificent 20-year Patriots run is over.