Sunday, Apr. 11, an email was sent to 346 high school students who had applied to the College of William and Mary, congratulating them on their acceptance and encouraging them to consider majoring in public policy. However, those who received the email were not actually admitted into the College's class of 2025.
The email, sent on behalf of Director of Public Policy Elaine McBeth with a subject line of "Welcome from the Public Policy Department!" was not an official offer of admission. The Office of Admissions routinely sends emails on behalf of departments to accepted interested students. During this year's virtual Day for Admitted Students, the emails were intended to give prospective students further information on programs that might interest them. Still, for those who were not actually admitted, the email granted a false sense of hope. For those who on the College's waitlist, the email seemed like an update to their status, sowing confusion.
"First, let me congratulate you on your admission to William & Mary!" the email said. "Since you have expressed an interest in Public Policy, as Director of the Thomas Jefferson Program in Public Policy, I wanted to send you an email to help you understand why a Public Policy degree from the College of William & Mary would be a great choice."
When Admissions noticed the error the next morning, they sent a follow-up apology email. But for many prospective students who had interpreted the initial email as an offer of acceptance, the apology came too late. With the College's May 3 enrollment deadline fast approaching, many prospective students are deep in the process of committing to schools.
"While we know this email will not make up for our mistake, we hope that it does convey our deep regret that this error occurred and our compassion towards all of those affected," Senior Associate Dean of Admission David Trott said in the apology email.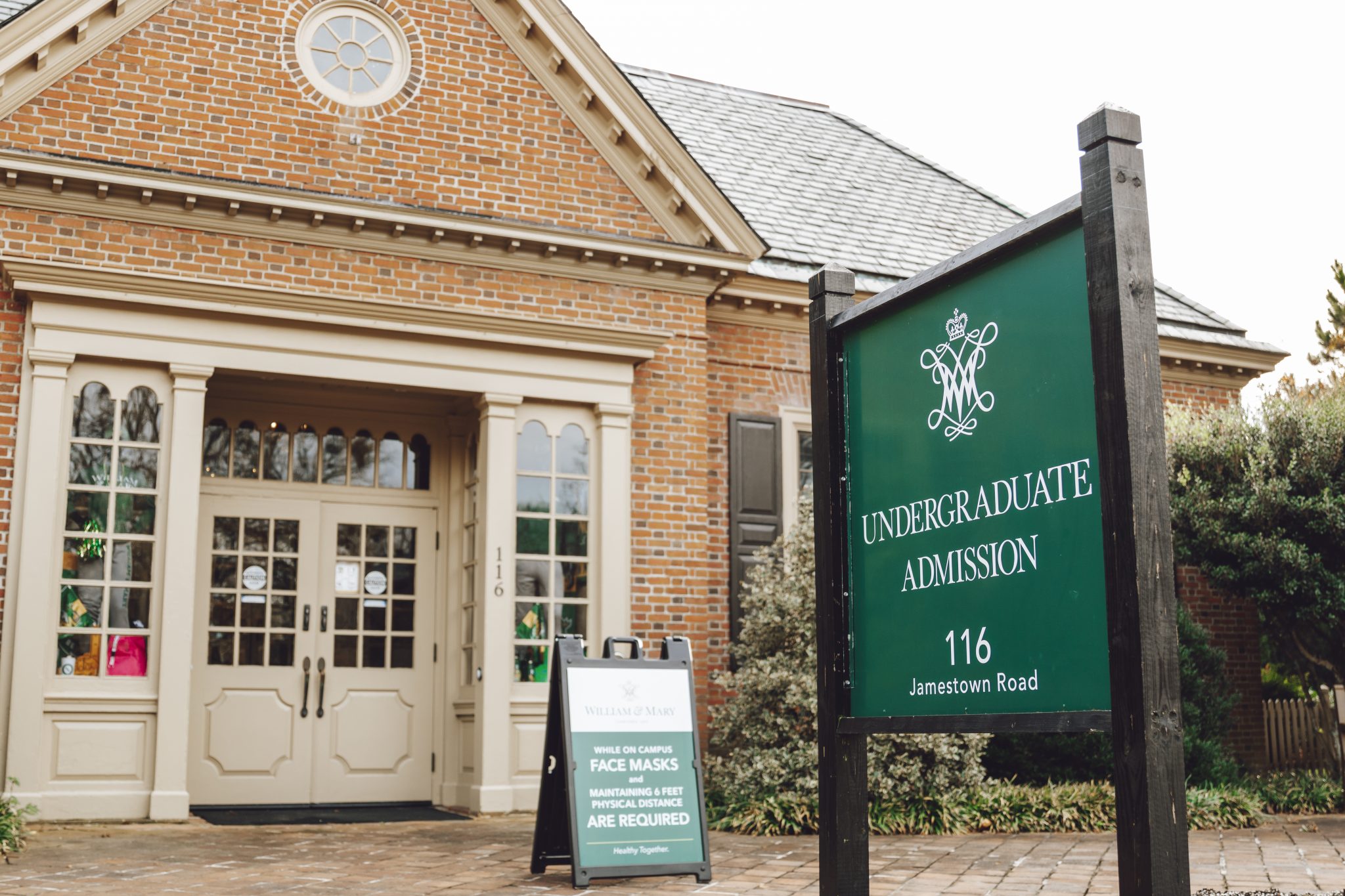 Dean of Admission Tim Wolfe expressed similar regret.
"I think how we really feel about this in this office is obviously we're incredibly sad that this happened," Wolfe said. "We regret that this happened. We're obviously sorry for any added confusion or stress it may have caused. I know that this process is a stressful, emotional one filled with uncertainty. It's that way in any given year, but especially this particular year. If I may put a personal spin on it, as a father of a child who recently went through this college search process, I recognize that from both a professional and personal perspective."
Wolfe said that after the Office of Admissions recognized the error, they confirmed that the email was an isolated incident and that no other department emails were affected. College spokeswoman Suzanne Clavet explained the incident occurred due to a programming error.
"The query used in this case to select the students to include in the email did not include a parenthesis around the academic interest criteria, so despite having included filters for only currently admitted students, this expanded the result to include any applicant with an interest in Public Policy," Clavet said.
Wolfe said that the Office of Admissions routinely saves basic contact information for all those who applied to the College — admitted or not — in a customer relationship management database. Universities use CRMs to keep track of prospective students' contact information, including emails or phone numbers provided on visits and in applications. It is from the CRM database that the public policy email was launched.
"Within the CRM, we do store that basic contact information from a previous application cycle, in this case just one cycle—if someone applied last year, their address, phone number, email address would still, in theory, be in there," Wolfe said.
To prevent a similar mishap in the future, the Office of Admissions plans to clear out the CRM after an admissions cycle.
"That's one of the things we're looking to do," Wolfe said. "One of the steps we're going to take is to make sure that once an application process has completed for a student, that we basically deactivate the contact information to make sure that nothing accidentally gets sent to a student. You can bet we're going to take all the measures we can to make sure it's not something that happens again."
Ultimately, Wolfe hopes that the apology issued and changes made convey the Office's commitment to compassion.
"We want this process to be a compassionate one," Wolfe said. "What we hope for is that no matter the outcome, students that apply to William & Mary know that we support and appreciate them. That's why we're in this profession. People in this office — that's why they do this. They genuinely care about students. So you can imagine it's impacted us. It's definitely hit home."