Friday, April 23, the College of William and Mary announced it would rename a number of buildings, spaces and departments on campus named after racist figures. The renaming is the culmination of the work of student activists and the Principles of Naming & Renaming Working Group, which reviewed all structures at the College known to be associated with the Confederacy, the Jim Crow era and slavery. 
Morton Hall, Taliaferro Hall, Tyler Hall and the arcade at Cary Field are all to be renamed. The Lyon Gardiner Tyler Department of History will also be renamed to the Harrison Ruffin Tyler Department of History, after Lyon Tyler's son.
The decision comes after a resurgence of student activism surrounding calls to rename campus buildings named after racist figures. The murder of George Floyd last summer, which sparked nationwide protests, including in Williamsburg, has placed the issue at the forefront of calls for racial justice. In February, Student Assembly held a Naming & Renaming referendum, which indicated broad support for renaming among students, including for entities named after Founding Fathers. 
The naming and renaming resolution was approved unanimously by the Board of Visitors on Friday.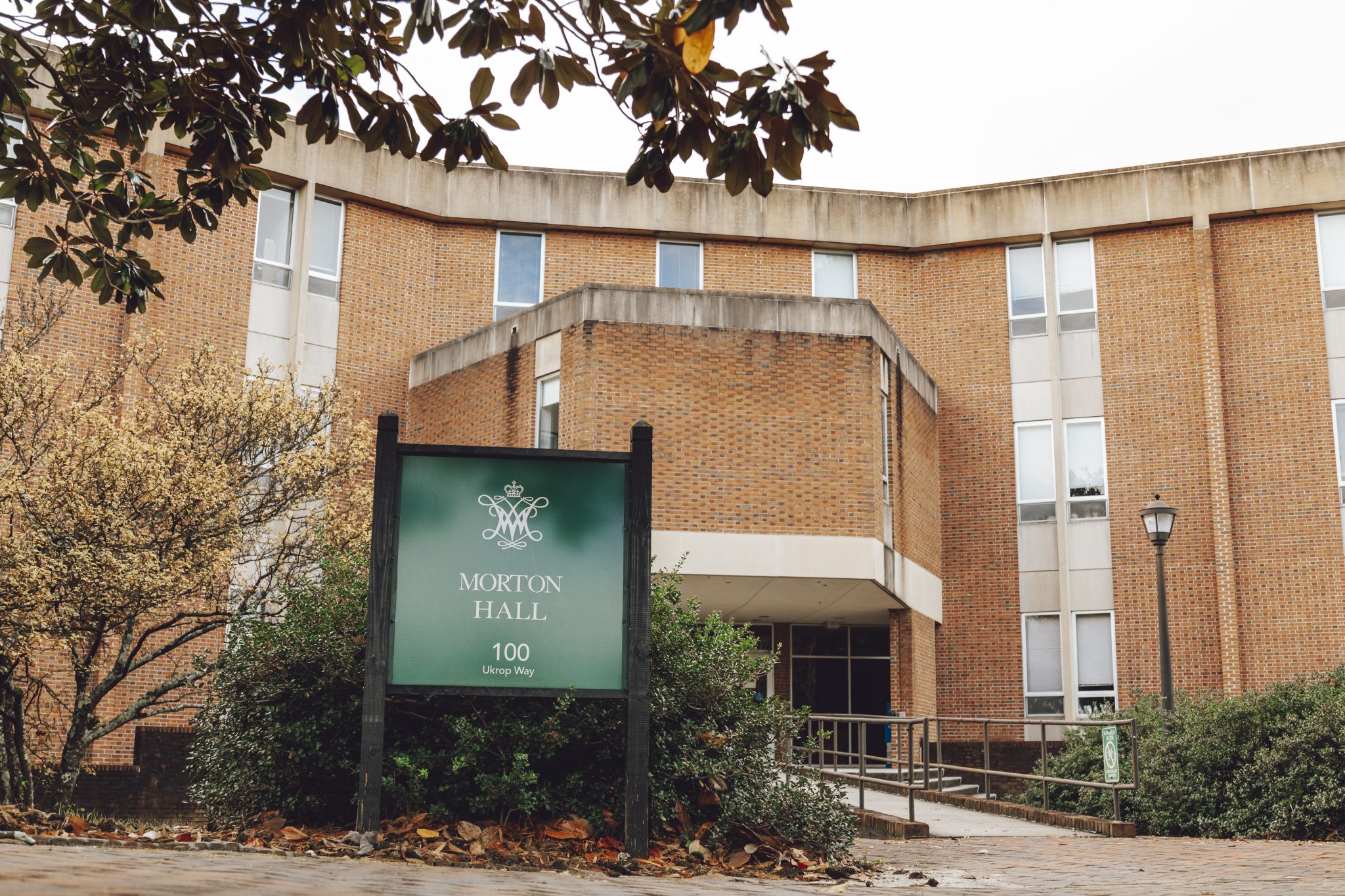 Morton Hall will be renamed to John E. Boswell Hall to commemorate John E. Boswell '69, who was an LGBTQ+ advocate and scholar at the College. Boswell was a professor at Yale University and founded its Lesbian and Gay Studies Center in 1987. His scholarship in history changed the field's conception of sexuality in pre-modern Europe. 
Richard Lee Morton was a white supremacist who was a history professor at the College until 1959. While the building will no longer bear his name, his name still appears in other places, including on a scholarship in the history department.
Visiting Assistant Professor of History Jay T. Watkins III, a member of the working group and the one who proposed Boswell as an option for renaming, said the name has personal significance.
"As a gay man, having a LGBTQ person named for a space on campus is deeply meaninful," Watkins said. "Also, as an HIV positive person, to have a gay man who died of AIDS in a named space on campus who was so deeply important to the field of LGBTQ history — it's very heartening for me. I definitely got a little misty and teared up a bit whenever it actually went through. It's one thing to know it's being discussed and to have a good feeling that it's probably going to go through, but whenever I saw that announcement, I absolutely welled up with pride."
Taliaferro Hall will become Hulon L. Willis Sr. Hall, named after the College's first Black student, who received his graduate degree from the College in 1956. Willis was a veteran of World War II upon enrolling in the College. He later went on to become a professor at Virginia Commonwealth University. William Booth Taliaferro was a Confederate general who worked closely with Stonewall Jackson.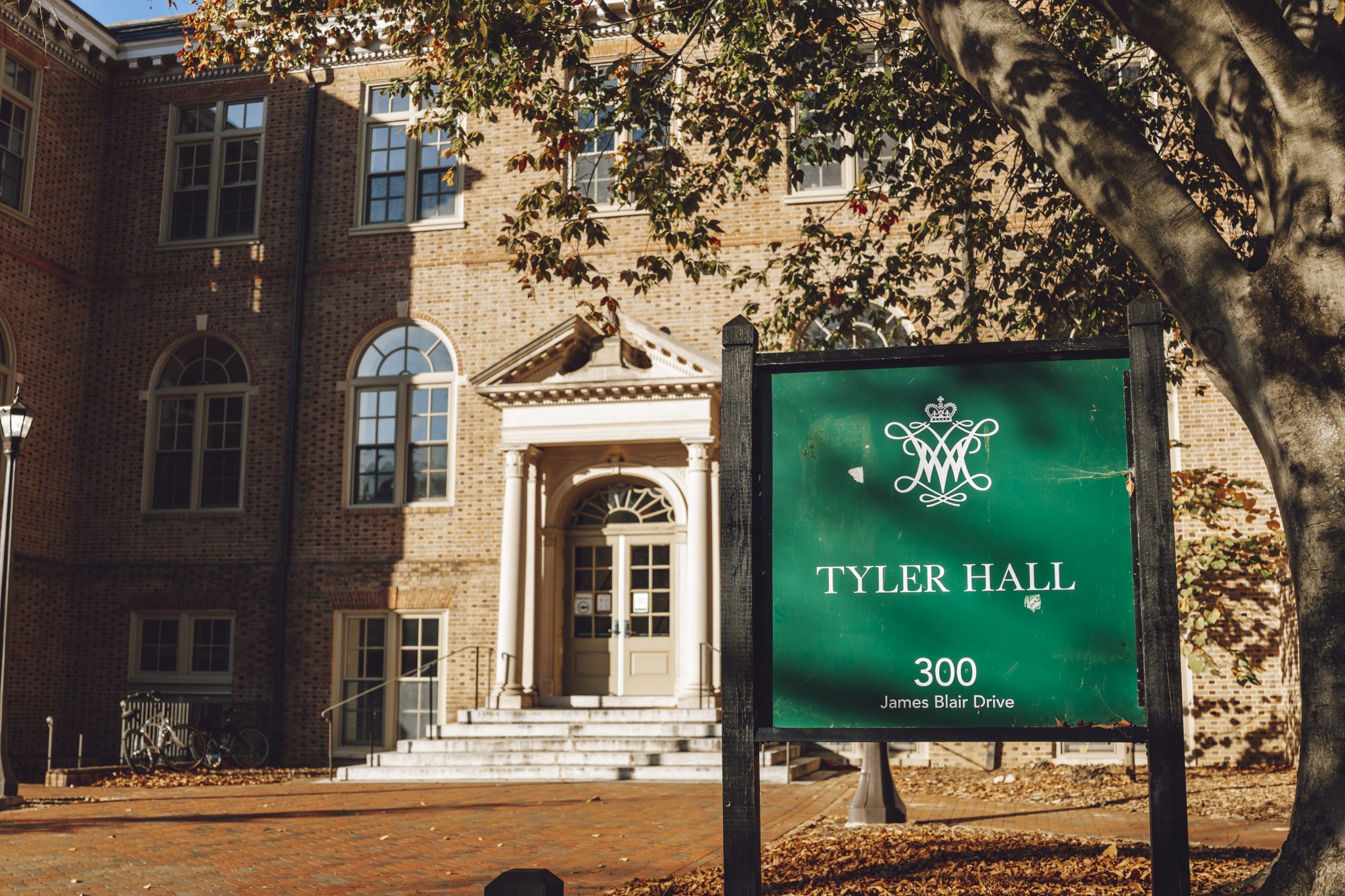 Tyler Hall will revert back to its previous name — Chancellors' Hall. It was named Tyler Hall in 1988 by the Board of Visitors after President John G. Tyler and his son, Lyon Gardiner Tyler Sr.. Lyon Gardiner Tyler was an open critic of Abraham Lincoln and a historian whose scholarship upheld racial segregation and whose 1929 pamphlet "A Confederate Catechism" is still cited today by white supremacists. The College's government department released a statement last summer, urging the working group to rename Tyler Hall. 
"The Department of Government endorses William & Mary's decision to consider renaming campus buildings," the statement said. "We urge the working group charged with leading that effort to rename Tyler Hall. The Department is committed to creating an inclusive campus in which all of our students, staff, and faculty feel welcome and are valued."
Unlike Tyler Hall, the Lyon Gardiner Tyler Department of History will remain in the family. The department's renaming to the Harrison Ruffin Tyler Department of History comes after debate over the Tyler family's role in funding the department. The Department was first named after Lyon Gardiner Tyler following an endowment granted by his son, Harrison Ruffin Tyler '49, in 2001. The endowment supports the department's teaching, research, faculty and lecture series.
Watkins noted that the history department itself had very little power over the renaming, since that responsibility lies with the BOV. 
"We as a department have been discussing the name options and also the endowment and the funding over the last several months, so that is something we have been wrestling with," Watkins said. "Renaming a department that is endowed like that, from my very limited understanding of university finance, the untangling of monies is not an easy process. Harrison Ruffin Tyler gave us a lot of money with very few restrictions, just out of a love of history."
With the name Lyon Gardiner Tyler "untenable" due to his racist views, Watkins said the decision to rename the department after Harrison Ruffin Tyler makes much more sense. 
Harrison Ruffin Tyler's son, William Tyler, also supports the changes.
"I feel that this change recognizes the contributions of my father, whose gift has enriched the department and the research it conducts," Tyler said. "This name change honors him and all of us who are members of his family greatly."
Cary Field, which is named after T. Archibald Cary and his father, John B. Cary, will now only be named after T. Archibald Cary, as John Cary was a Confederate officer. 
The arcade at Cary Field, the arched walkway on the northside of Zable stadium, will be named the Arthur A. Matsu Arcade, after the College's first Asian American student. Art Matsu '27 played four sports at the College, including football, at which he excelled. After he was a quarterback for the College, he became the first alumnus of the College to play in the NFL. He later coached football at Rutgers University.
As the College commences celebration of the Asian Centennial, marking 100 years of Asian and Asian American students at the College, professors Francis Tanglao Aguas and Deenesh Sohoni highlighted the symbolic significance of the naming. Additionally, they placed it in the context of the recent rise in hate crimes against Asians and Asian Americans across the country, including last month's Atlanta spa shootings.
"We hope the Art Matsu arches usher in for many generations an opportunity to reflect and discern on how our community can further ameliorate the plight of diverse and minoritized students, faculty, and staff who like Art Matsu join William & Mary in hopes of flourishing as individuals welcomed and treated with dignity and respect," Aguas and Sohoni wrote in a statement. "At a period when anti-Asian hate and violence are becoming more prevalent, this recognition provides a measure of solace to our community under siege."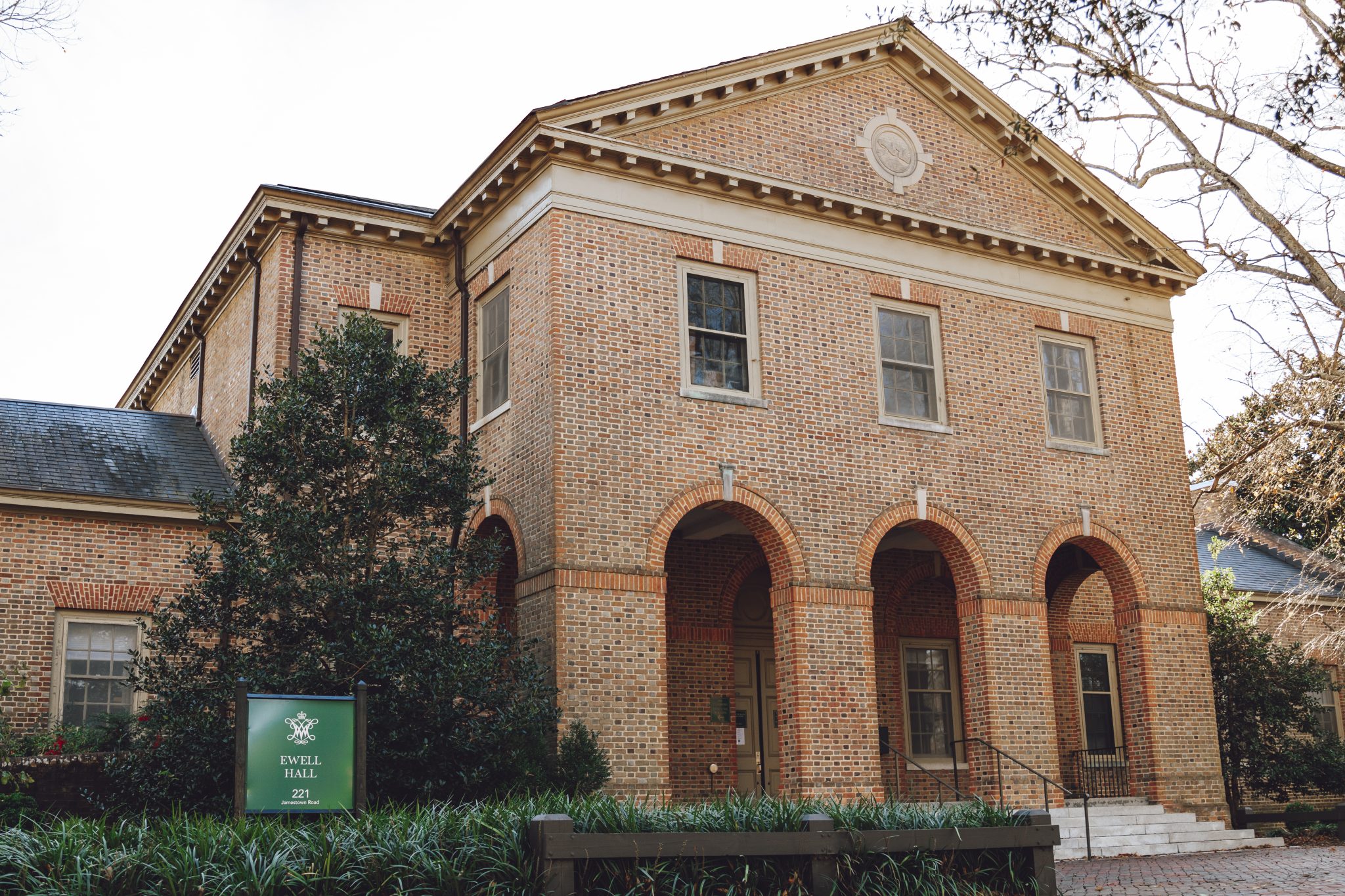 Though the working group's final report recommended the renaming of Ewell Hall, Friday's announcement indicated that Ewell will not be renamed at this time. Benjamin Ewell, who is buried on the College's campus, was a Confederate colonel and adjutant to his brother, a senior commander under Stonewall Jackson and Robert E. Lee. Ewell did not initially support secession from the Union and is credited with financing and rebuilding the College following its near-destruction during the Civil War. It is for these reasons that the College's administration argued Ewell's name should stay.
In remarks given to the Board of Visitors Friday, College President Katherine Rowe defended the decision.
"Ewell's story is one we should honor and share, in its complexity, for several reasons," Rowe said. "Because of his actions, over many years, to resist Secession and undo the depredations of slavery, before and after the war. Because the idea of redemption is absolutely crucial as we work to eradicate the injustice of racism. The path of redemption and reconciliation is one we are still on as a nation, and it is still incomplete. So understanding how and where it began is necessary and meaningful."
College spokesperson Erin Zagursky also pointed to Ewell's complicated legacy.
"After a comprehensive review of Benjamin Ewell's life and work – evaluating his efforts to reunify the nation after the Civil War, redress the damage done by slavery, support suffrage for Black people, and his legacy of keeping W&M afloat over a 30-year period of multiple years of closing – the president determined that Ewell's story is one we should share, in its full complexity," Zagursky said in an email.
Another point of contention has been the issue of the nation's so-called Founding Fathers, including Thomas Jefferson and James Monroe, both of whom enslaved hundreds of individuals. Each of the founders has an on-campus residence hall bearing their name, along with numerous scholarships, awards and academic departments. Notably, the James Monroe Scholar program recognizes roughly 10% of each undergraduate class with the designation.
"With respect to our nation's founders, we cannot sweep them away and ignore the revolutionary ideas of liberty and democracy they launched; those ideas have empowered oppressed peoples around the world," Rowe said. "Nor can we rest easy with simple stories of their achievements, without honestly grappling with how those ideas arose in a society defined by enslavement. We acknowledge that our nation has not understood this history fully, taught it well, nor reconciled with it as we need to. As the Alma Mater of the Nation, it is our role to speed this understanding, with care and respect."
In a statement to the BOV, Rector John E. Littel argued that the founders' contributions to the College and the country should not be undermined.  
"William & Mary has been called the Alma Mater of the Nation because many of the founders and the ideas of America were connected to our institution," Littel said. "Without these individuals and their contributions, ongoing efforts to promote freedom, equality and democracy around the world would be greatly diminished. We acknowledge their contributions to our nation and university, just as we strive to be honest about their shortcomings and failings."
In concordance with the working group's report, additional spaces and names on campus continue to be evaluated. In the coming months and years, the College says it will work to add context to these spaces, in the form of signage, tours and web-based content. 
"As mentioned in the remarks today by the president and the rector, the university is now focused on contextualization of spaces, including the statues of the founders," Zagursky said. "William & Mary is committed to telling fuller truths about our nation's founders, and the context in which they lived, as part of a holistic reconciliation with the bitter parts of our past that is crucial for us to understand and share, especially in the years leading up to the semiquincentennial of our nation."
Beyond the buildings and spaces left with their original names, students expressed frustration with the administration's framing of the push for renaming. Jordyn Hodge '22 emphasized the role of students in pressuring the College's administration into action.
"I think it is extremely frustrating to see administration take credit for changes that they heavily opposed and pushed aside," Hodge said in a text message. "I already see Katherine Rowe, for example, trying to change the narrative to make it seem as if she was supportive of this from the start with her statement on the William & Mary website. But to be frank, they put a lot of students through hell when all they wanted was to see changes that would make them and other BIPOC students more comfortable on a campus that still has major issues with race."
Hodge said the burden of change was placed on student organizers without enough recognition in this most recent announcement.
"I know from prior examples of issues between students and administration that it is unlikely that they will apologize for what they put student organizers through, but it is important that they at the very least publicly recognize and commend the individual students and organizations that pushed for renaming," Hodge said.