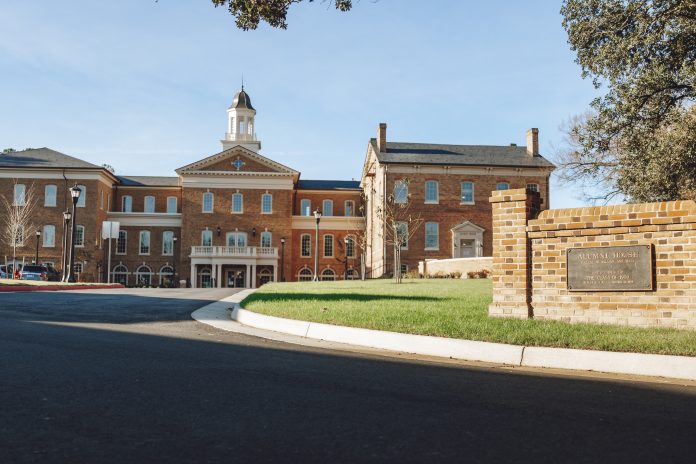 Ted Maslin MBA '80, MPA served as a volunteer paramedic / firefighter and president of the Williamsburg Volunteer Fire Department while a College student. He currently chairs the WFD Alumni Group and serves on the Williamsburg City Council. Email Ted at tedmaslin1693@gmail.com 
The views expressed within are the author's own.
The College of William and Mary's "culture of serving" is evident throughout Williamsburg.  While many of these opportunities are available through programs sponsored by the College's Office of Community Engagement, others are a result of students identifying specific organizations which would benefit from their services.
One organization consistently supported by students for the past fifty-plus years is the Williamsburg Volunteer Fire Department. Leading the current 12 students there as the Collegiate Lieutenant is Matthew Tucker '22. Tucker is a kinesiology major with a minor in biochemistry and also serves as the WFD liaison to the Student EMS Initiative, Student Assembly's committee for emergency medical and safety campaigns on campus.
Tucker is certified both as an emergency medical technician and a driver for the medic unit. When volunteering for a shift, he typically partners with a career paramedic/firefighter, thereby relieving a career EMT/firefighter to staff the second-due medic unit or tower (ladder truck).
When juggling his various schedules, time management becomes critical for Tucker. He must carefully plan each month around his volunteer 24shifts and other responsibilities (such as tutoring biology and chemistry on campus). Not knowing how many calls he will respond to during his shift (17 have been the most so far), he cannot predict how much sleep and down time he will have in between calls for breaks. Staying ahead with class work is crucial.
According to Tucker, his volunteer work demands mastering many skills, including: leading and following others, accountability, working well in dynamic environments, remaining level-headed, listening with compassion, flexibility, patience and attention to detail.
During the next two years, Tucker plans to leverage his public health education and emergency medical experience by helping underserved communities challenged with homelessness, hunger and poverty.  After that, he will be well prepared for med school.
Another student serving Williamsburg is 1693 scholar, economics and computer science major and Tribe swimmer Conor Sokolowsky '23. In addition to serving in the Student Assembly as the junior class president, Sokolowsky is a Williamsburg Planning Commissioner. He brings the perspective of a College of William and Mary student to land use and planning issues. Also, as a lifelong Williamsburg resident, he has witnessed the local effects of planning decisions over time. He is particularly interested in Williamsburg's progress as a bike-friendly community. Neighborhood Balance is a local initiative that enables him to create a bridge between polarized stakeholders. 
Sokolowsky is able to use his academic training when a quantitative approach is needed to analyze data and validate trends, especially when the Planning Commission discusses housing issues. He also demonstrates the ability to listen to concerned neighbors and work toward win-win community planning solutions. He notes that those who are most vocal may not always be the most affected by decisions before the Commission.
Sokolowsky shares the objective of many local leaders who want Williamsburg to be the first choice for young professionals (especially graduates of the College) when selecting a community in which to work and live.  
As a commissioner, Sokolowsky intends to use his voice to advance green initiatives which will benefit students living off campus and move Williamsburg toward achieving more sustainability objectives. These objectives include pilot projects such as off-campus composting and electric vehicle charging stations. He would also like to see Williamsburg fund the reengineering of the intersection of Compton Drive and Monticello Avenue to add a right-hand turn lane. This would reduce the on-campus backup (and idling engines) as students, staff and visitors leave Kaplan and the Rec Center area. With an engineering solution in hand, it will be easier for the university to work with the Virginia Department of Transportation to fund the construction portion of the project.
Next year, Sokolowsky will look for post-graduate employment opportunities before returning to academics for a master's program in public policy or government.
Many prospective employers value community service. For example, Colonial Williamsburg CEO Cliff Fleet '91, MA'93, MBA / JD '95 explains: "Organizations like ours want to make a positive difference in the world as we exist for the public good.  We thus admire people who volunteer and serve in community leadership positions because it shows that they too want to help the broader community, which is directly aligned with our organization values."