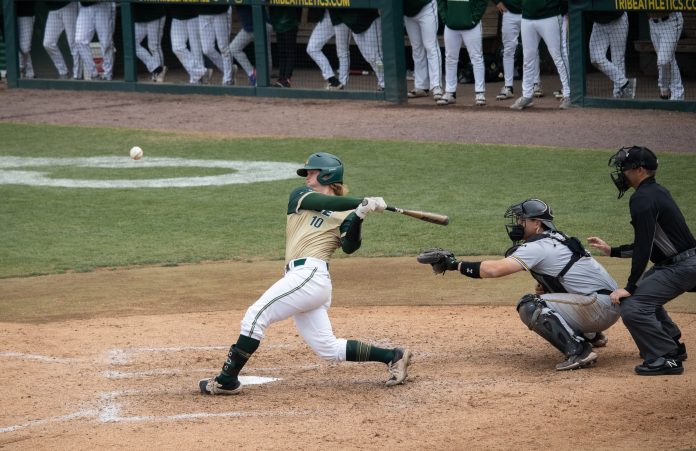 William and Mary (16-12, CAA 7-2) defeated Towson (9-23) 15-1 in the rain at Plumeri Park Friday, April 8.
The Tribe started off strong in the top of the first inning, shutting down all three batters and keeping the Tigers off the bases. In the bottom of the inning, the Tribe showed that they were equally strong on offense. They managed to rack up four runs on four hits.
By the second inning, the Tigers gained some momentum as they got a hit and managed to put three people on base. However, the Tigers were unable to capitalize and score any runs. In the bottom of the second, their defense held strong as they shut down the Tribe's offense.
After a quiet second inning, the Tribe continued to impress on offense and increased their lead. The Tribe scored a combined 10 runs in the third, fourth and fifth innings to take a commanding 14-0 lead. The Tribe held the Tigers scoreless until the top of the sixth inning, when Tiger senior Jack McLaughlin hit a double and junior Elijah Dickerson managed to score.
After the sixth inning, the two teams stayed at a standoff until the Tribe scored one final run in the bottom of the eighth.
Graduate student Tyler Solomon led the Tribe with eleven putouts. Senior Jack Cone went four-for-four at the plate and recorded three runs and one RBI.