The College of William and Mary welcomed the Ampersand International Arts Festival (previously W&M Global Film Festival) back for its fifteenth year from April 6-10. This year's 5-day festival was larger than ever before, hosting international and student film screenings, live arts performances, guest lectures, author talks and multiple receptions for the greater College community. Flat Hat Photos Editor Justin Sherlock '23 captured the occasion in a colorful, striking series of photos.
Day 1 (April 6): W&M Global Music & Dance Showcase.
The festival opened with a global showcase of student international musical and dance performance organizations. Pictured below, respectively, are the Russian Music Ensemble and Afsana, a South Asian dance crew.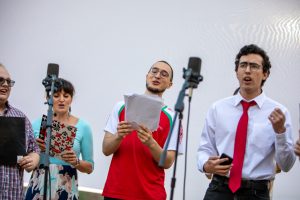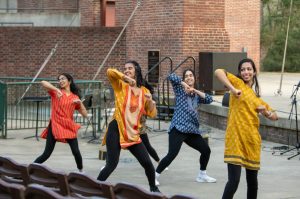 Day 2 (April 7): Book talks and Q&As.
Aurielle Marie hosted a book talk, discussing and reading from her 2020 poetic debut, "Gumbo Ya Ya."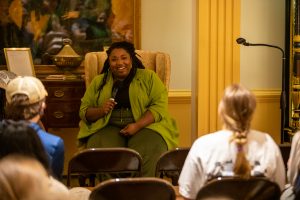 Director Vivian Kleiman hosted a Q&A session after a screening of the film "No Straight Lines: The Rise of Queer Comics."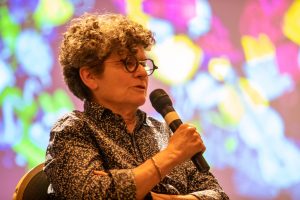 Day 3 (April 8): Rocket Pitch & Student Performances
W&M Entrepreneurial Center led a business pitch competition titled "Rocket Pitch: Arts & Entertainment Edition," fielding many questions from alumni working in the film and arts industries.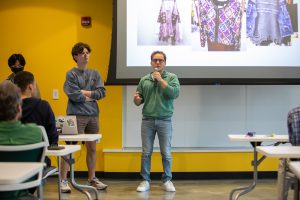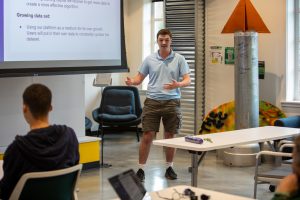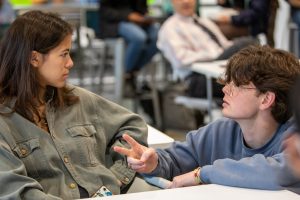 Author Kelli Jo Ford hosted an intimate book talk and signing with the community.
Arabs Arts Gala, a showcase of Middle Eastern culture with live music and dance performances, was held at the Williamsburg Regional Library.
Students captured the essence of 18th century France in "Spectacular," a musical produced and written by Paul Hardin '22 as part of his senior thesis. Held in Commonwealth auditorium on April 8 and 9, each day featured a sold-out show. To read a more in-depth review of the performance, look
here
.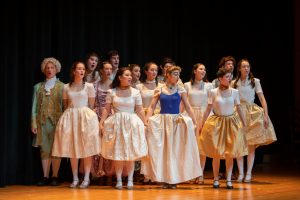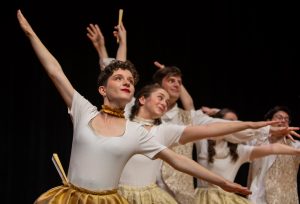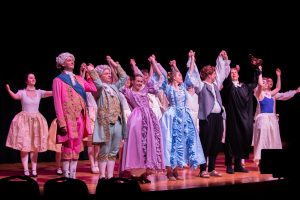 Day 4 (April 9): Film Screenings & Dance Shows
Filmmaker Truman Ruberti '20 led a Q&A discussion following the screening of his film, "My Asian American Dream."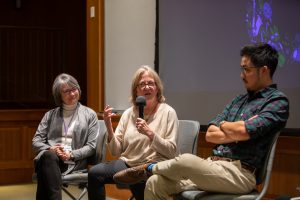 Contemporary West Dance Theatre graced the stage of Kimball Theatre, providing audiences with a visually captivating performance to remember.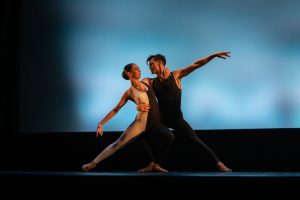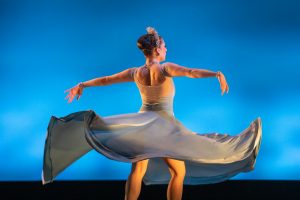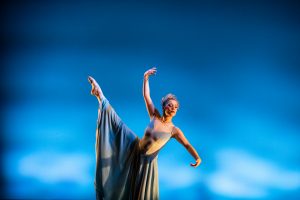 Day 5 (April 10): Author talk – Dana Stevens.
Dana Stevens' visit to the College opened with a live silent film performance with pianist Andrew Simpson.
The next portion of the event featured a Q&A session with Stevens.
The event concluded with a book signing with Stevens.