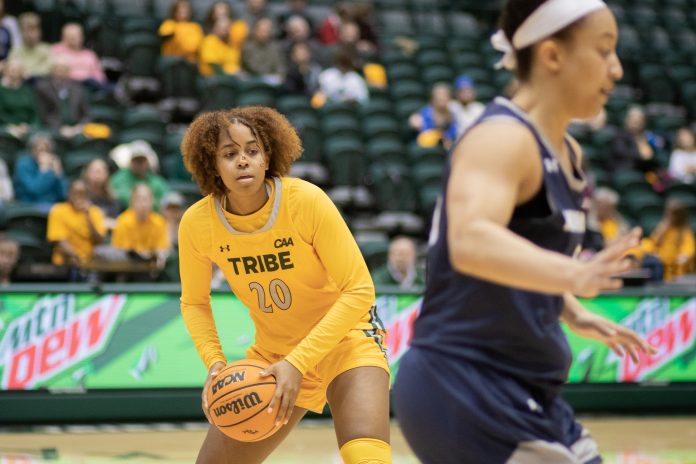 Senior forward Bre Bellamy plays an integral and expanding role in the success of William and Mary's women's basketball team (12-10, 7-4 CAA).
The Tribe, who is 7-3 in their last ten games, continues to find success this year, in large part due to Bellamy on the offensive and defensive sides of the ball.
Bellamy, who is averaging 7.1 points per game and a team-leading 6.2 rebounds per game, has been on an offensive tear for the last few games. She finished with a season-high 18 points against Hampton, one point short of a career-high, and recorded her third career double-double. In her next game, Bellamy found similar success, putting up 16 points in the team's win over Monmouth on Feb. 5.
Bellamy attributed her recent success to her newfound aggressive mentality.
"I definitely feel more confident shooting the ball," Bellamy said. "It helps to see it go in early on. But, I think most of all is the support that I have. I mean, constantly, no matter what, trying to not be discouraged. But I do miss those shots because the game of basketball is going to happen. So I know that my teammates are always picking me up."
While her success on the offensive end has certainly helped the Tribe recently, Bellamy's value to the team goes well beyond the box score.
Bellamy's defense is integral to the team's success. She is constantly relaying screens and switching to her teammates. Bellamy has 26 steals and eight blocks so far this season, each ranking in the top five on the team.