Friday, March 10, William and Mary Athletics inducted Tribe football alumnus Sean McDermott '98 into the William and Mary Athletics Hall of Fame at the Sadler Center in Williamsburg, Virginia. The event consisted of a reception, social, dinner and formal induction ceremony. McDermott, currently the head coach of the National Football League's (NFL) Buffalo Bills, was surrounded by friends, family and former teammates while cementing his legacy at the College.
Born in Omaha, Nebraska, McDermott was raised in the suburbs of Philadelphia, Pennsylvania. McDermott graduated from La Salle College High School in 1993, where he played football and won All-Southeastern Pennsylvania honors at defensive back in 1992. In high school, McDermott also wrestled, receiving honors as a national prep champion wrestler in 1992 and 1993.
As a high school senior, McDermott had three post-secondary options: accept an appointment to play football at the United States Military Academy West Point, wrestle for the University of Virginia or play football as a walk-on for William and Mary.
Zgib Kepa, the Tribe's offensive coordinator from 1984-2013, oversaw recruitment efforts in the Philadelphia area at the time. Kepa saw potential in McDermott and knew he had the grades for William and Mary's academic standards. However, he acknowledged that McDermott would be a tough pitch to then-head coach Jimmye Laycock, who coached the team from 1980 to 2018.
"He was about my height," Kepa said. "He weighed less than me. I'm thinking, 'This is going to be a hard sell — Laycock may throw me out the door.' But then I watched his video and he was taking quarterback sneaks for 20 yards."
Kepa invited McDermott down to Williamsburg for a one day recruitment visit, showcasing William and Mary's campus and the surrounding area. Later in the day, McDermott stopped at the Crestar Bank on Richmond Road to use the payphone. He slid a quarter into the machine, dialed the number for Virginia's wrestling coaches and told them the news — he was going to be playing football at William and Mary.
McDermott started his collegiate career for the Tribe in 1993 as a preferred walk-on. He redshirted his freshman year and wore no. 83.
"I wore number 83 as a defensive back and that wasn't really a popular number back in the day," McDermott said. "I think it's a little humbling and embarrassing, maybe. But, I think it's one of the many things that motivated me to become the player that I became years later."
Despite being a walk-on, McDermott proved to be a talented defensive back for the Tribe. He worked his way to a half scholarship, eventually earning a full one the next year. McDermott remembers being called into Laycock's office and feeling emotional when he heard the good news.
"I felt like I had earned it to that point and showed the coaches I could do it," McDermott said. "It just meant the world to me, because it was good to get that affirmation from them that they believed in me and they thought there was a future for me here."
During his recent visit to campus, McDermott had the opportunity to engage in a "full-circle" moment when current football head coach Mike London asked him to inform sophomore long snapper Nick Levy of a new scholarship.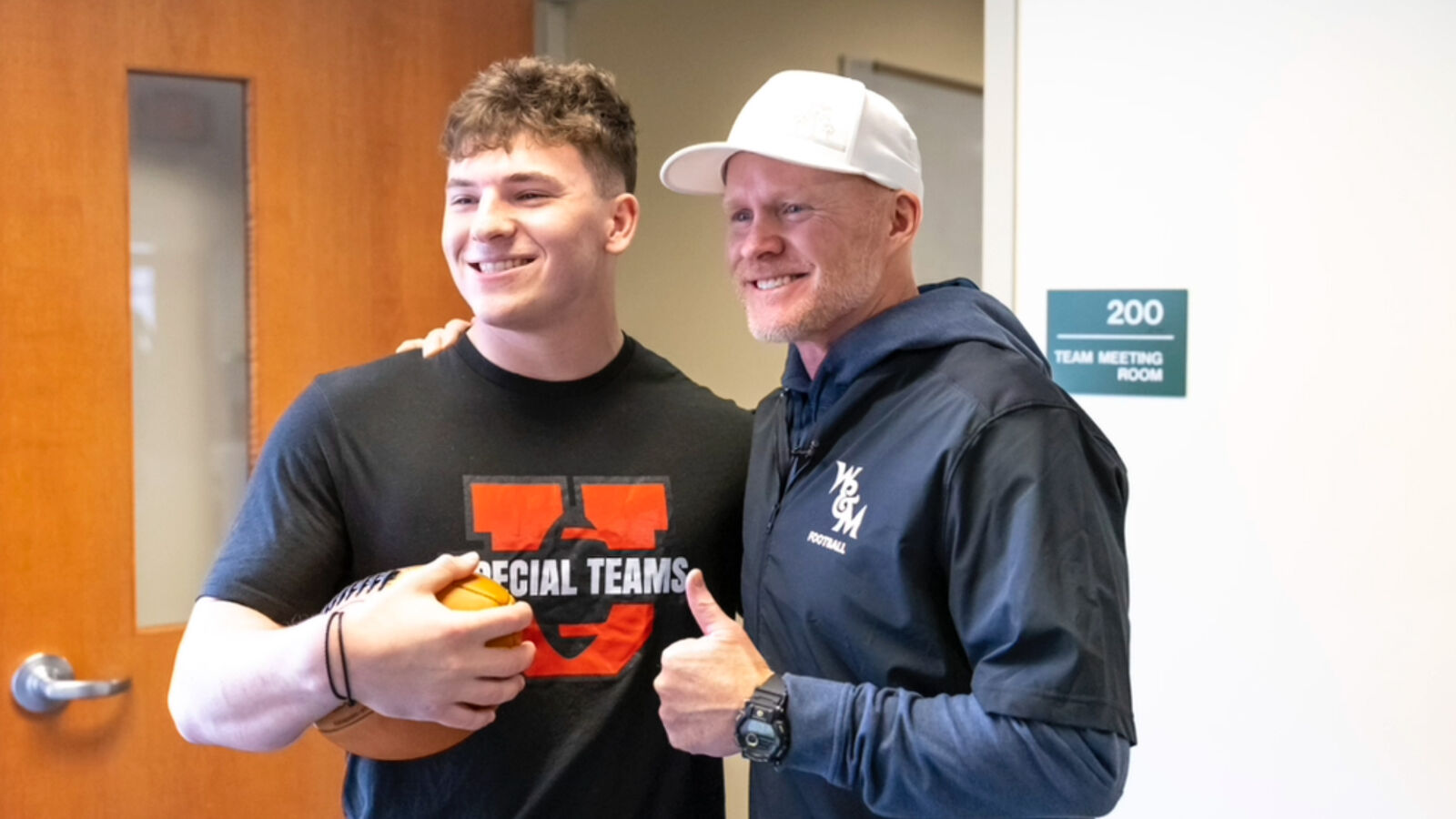 In 1996, McDermott became the Tribe's full-time starter at defensive back, starting 26 games, including every game of his last two seasons. McDermott recorded 322 tackles and 20 passes defended, four of which he intercepted. He also forced three fumbles and recovered six during his career with the Tribe. He led William and Mary to a combined record of 32-14 (.696), including the Yankee Conference title in 1996. That same year, the Tribe advanced to the NCAA quarterfinals and set the program record at the time with 10 wins on the season, a record that still ranks third in William and Mary history today.
In his senior year in 1997, McDermott was named team captain and recorded his best season, earning third team All-Conference and second team All-ECAC honors. The Tribe's opponents completed only 47.5% of their passes that year, the lowest mark since 1979 and still one of the lowest completion percentages in the last 50 years.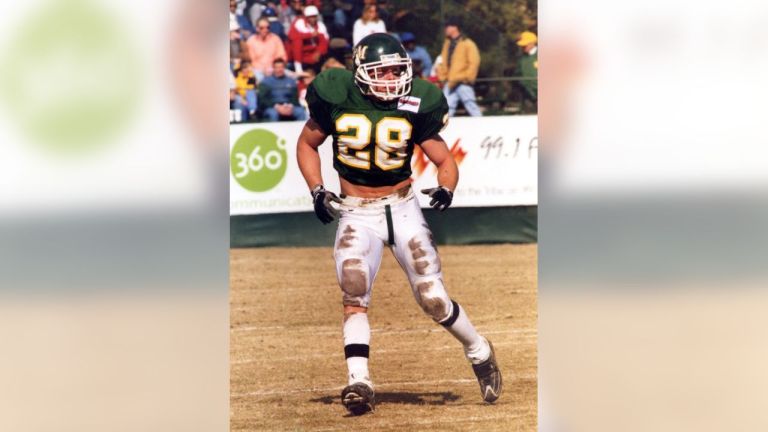 Off the field, McDermott earned Academic All-Conference honors in both 1996 and 1997, and was named a National Strength and Conditioning All-American in the spring of 1998.
"Nothing is being handed out here whether it's what you do on the football field or what you do in the classroom," McDermott said. "You have to earn every grade. You have to earn every piece of success you have on that field."
McDermott now joins fellow NFL head coach Mike Tomlin '95 of the Pittsburgh Steelers in the William and Mary Athletics Hall of Fame. The pair played together during the 1993 and 1994 seasons. While on his trip to campus, McDermott reunited with other former teammates and coaches, reflecting fondly on the relationships he had with them and their old nicknames.
"It was 'McDaddy' and it was 'McDirty' and it was 'Law Dog' from the 'Tombstone' movie with Wyatt Earp that came out around that time," McDermott said. "A couple of nicknames the guys used, I heard this weekend. It's funny how, when they say it, my head turned."
After his induction ceremony on Friday night, McDermott visited Paul's Deli, a Williamsburg community favorite and a staple spot of his time spent here at William and Mary as a student-athlete.
"If there wasn't a fraternity party we were attending, we would be at the Deli and it was just a popular hangout," he said. "Pretty good tradition."
On the picture-filled walls of Paul's Deli, there are numerous pictures and jerseys of influential William and Mary alumni. One of these frames is a picture of McDermott and Laycock.
During his return to campus, McDermott visited other notable spots from his time spent at William and Mary. He recalls spending much of his time between the Commons Dining Hall, the Kappa Sigma fraternity house and Zable Stadium. McDermott had the opportunity to lead his family on the same route he would take to and from football practice.
"We would leave the locker room, go across the field and walk to the fraternity house where I lived and then the dining commons," McDermott said. "I basically wore a path and that's what you do as an athlete because you're routine-based."
For McDermott, this visit meant more than just a trip down memory lane. Joining him on the trip were his three children: Maddie, Gavin and Kelly. McDermott believes this visit will convey a special message to his children.
"My message overall was to my kids more than anything — if you set your mind to something, you'll achieve it," McDermott said. "Years ago, I was just trying to get playing time and to think now I'm able to be in the hall of fame. Just years and years of hard work and dedication and those are lessons that I can now share with my kids."
McDermott graduated from William and Mary in 1998 with a degree in finance. A few months after graduating, he began his coaching career. McDermott served as the graduate assistant for one season, which was his first official introduction to coaching.
"That was a cherry-on-top moment for me because I had been there five years as a player and I added an extra fall of coaching," McDermott said. "It was my first introduction to coaching, and when you have to turn around and all of a sudden coach players that just a year ago I played with, it just led to a year of maturation and development for me."
McDermott always had an eye and the talent for coaching. His father was a coach, and many of McDermott's coaches and teammates saw the potential in him from his leadership and football knowledge as a player.
In 1998, McDermott joined the Philadelphia Eagles as a scouting administrative coordinator. He stayed with Philadelphia until 2010, ending his tenure there as the defensive coordinator. During Philadelphia's 2004 season, both of McDermott's starting safeties were named to the Pro Bowl for the first time in team history. The same season, Philadelphia made it to the Super Bowl.
McDermott then became the defensive coordinator for the Carolina Panthers in 2011. His team finished in the top-10 defenses in the NFL every year from from 2012 to 2015. In the 2015 season, Carolina advanced to the Super Bowl on the shoulders of an incredible defensive season that saw Carolina earn a 15-1 record.
In 2017, McDermott began his tenure as the head coach of the Buffalo Bills. In his first season, McDermott took Buffalo to its first playoff appearance in 18 years. This marked one of the longest active playoff droughts among all four major professional sports in America. In McDermott's six seasons with Buffalo, he has led the team to a 62-35 (.639) record and five playoff appearances.
McDermott believes his coaching draws influence from Laycock, a coach he has both played and coached under during his time at William and Mary.
"The way he ran his program is very similar to what I would later experience in the NFL," McDermott said. "His level of consistency, his attention to detail, his schedule of how we traveled and his standard that he expected from his players, both on and off the field has become a big part of who I am as a coach."
McDermott attributes much of his success as a coach and as an individual to his foundational experience at William and Mary. He strongly believes that his time at William and Mary has successfully prepared him for his coaching endeavors and beyond.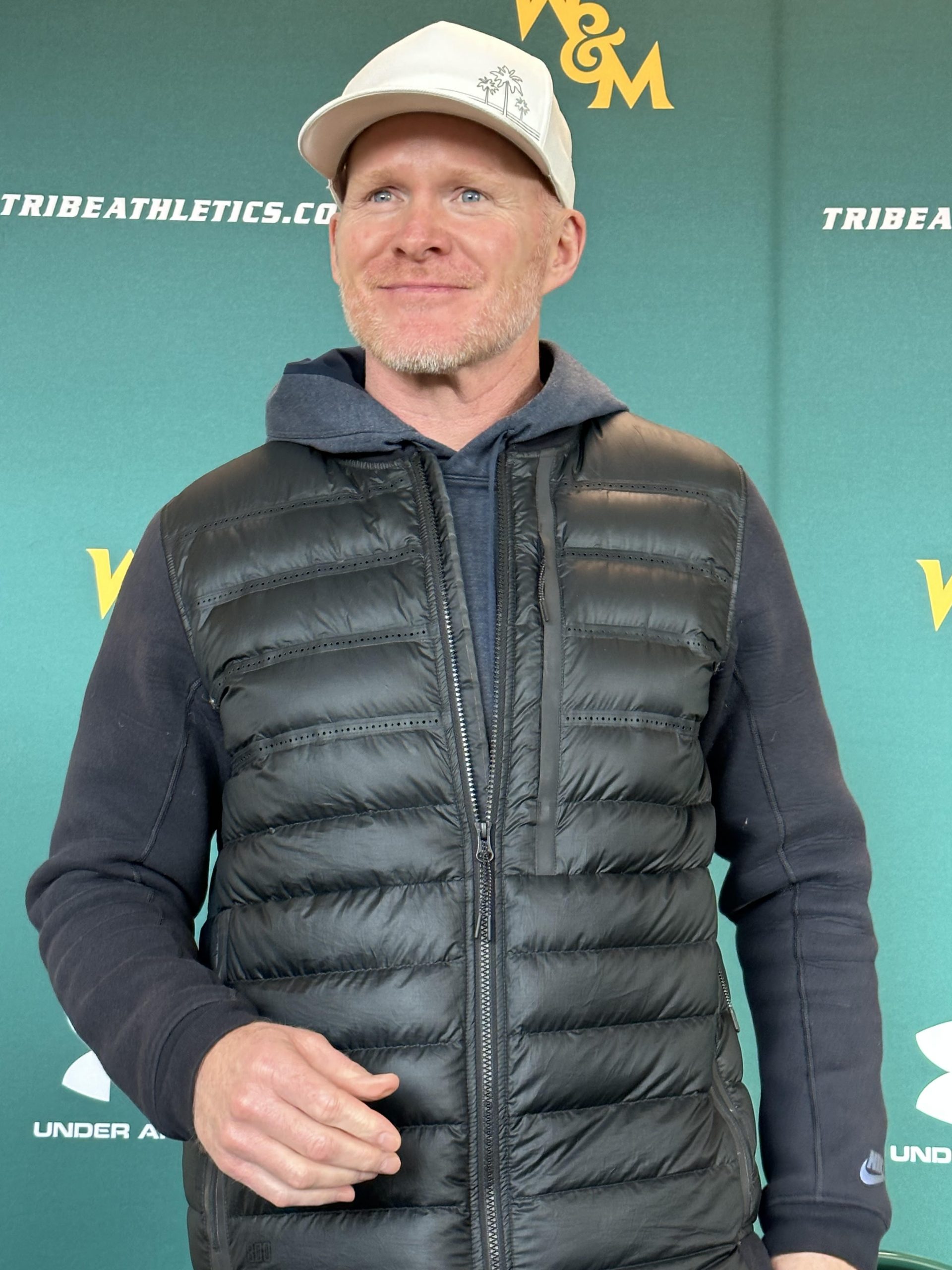 "William and Mary is not a place where things are handed out; grades, scholarships, you have to earn every inch of what you do here on campus," McDermott said. "That combination of earning everything is what prepared me the most for after graduation."